5 Energy Stocks With 100% Street Support
Energy stocks are gearing up for a blowout second-quarter earnings season.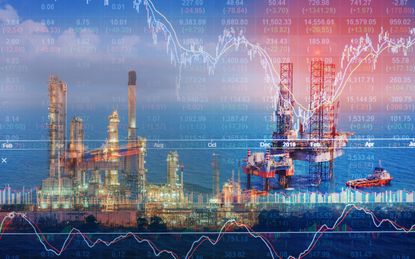 (Image credit: Getty Images)
Energy stocks are gearing up for a blowout second-quarter earnings season. And if that comes to pass, that should help extend an encouraging 2018 for the sector, which is up roughly 3% as a whole compared to losses in 2017.
"From an earnings standpoint, energy probably will grow earnings about 130%, and I didn't misstate that: 130%," Bill Stone, former PNC chief investment strategist, recently told CNBC. "You have to remember that oil went from a year ago less than $50 a barrel to about $80."
This bullish analysis is echoed by Goldman Sachs, which recently sang the praises of commodity stocks – an asset class that has shined in 2018 despite a tough June that saw emerging-market demand weakness, trade war volatility and the exit of OPEC from supply restraints. "All of these concerns have been oversold. Even soybeans, the most exposed of all assets to trade wars, is now a buy," Goldman analysts wrote.
But which energy companies are worthy of your time and money? TipRanks' market data has pinpointed five "Strong Buy" energy stocks to buy that have unanimous support among Wall Street's top analysts. In other words, over the past three months, the analysts with the strongest stock-picking track records have doled out nothing but buy ratings.
Let's take a closer look at these five high-potential stock picks:
Data is as of July 23, 2018. Consensus price targets and ratings based on "Best Performing" analysts. Companies listed in alphabetical order.
Contributing Writer, Kiplinger.com
Harriet Lefton, originally from the U.K., began her career as a journalist specializing in the niche world of metal markets. She graduated from the University of Cambridge before becoming a qualified U.K. lawyer. Now she has turned her attention to the world of financial blogging, covering U.S. stocks, analysts and all manner of things finance-related.