7 Energy Stocks to Buy for the Dividends
The U.S.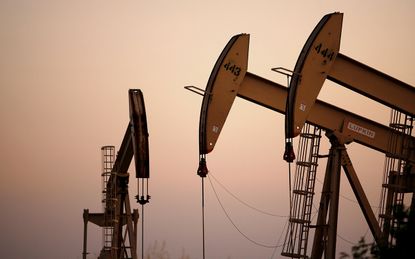 (Image credit: Getty Images)
The U.S. is near full employment and global economies are in synchronized growth mode. That's going to make life trickier for income investors, as these trends will spark higher interest rates, which will weigh on bonds and classic dividend plays such as companies that sell toothpaste. Fortunately, there's a fix: Buy energy stocks.
Many energy companies not only deliver sizable yields, but they now have potential to grow again as energy prices rebound, powered by these drivers:
Growing demand. Expanding economies use more energy. Americans are driving bigger cars. And in emerging markets, more people are joining the middle class. They're naturally demanding energy-hungry basic amenities, such as cars and electric lighting.
Slowing supply growth. As oil wells age, production naturally declines by as much as 5% a year overall, says Jonathan Waghorn, who helps manage the Guinness Atkinson Global Energy Fund (GAGEX). This means energy companies must run hard just to stay in place. However, when oil plunged a few years ago, big energy companies pulled back investments in projects that take a few years to develop. The "air pocket" of missing wells in the pipeline will bite into supply growth soon. Meanwhile, U.S. shale production, while prolific, is growing less than expected, says Mike Breard, an energy analyst at Hodges Capital Management in Texas. Also, the Organization of the Petroleum Exporting Countries' (OPEC) compliance on production cuts has been great, and that's not likely to stop, Breard predicts.
Political instability. It's no secret that oil comes from countries wrought with political instability – and not just Venezuela, Nigeria, Libya and Iraq. Oil recently jumped when Saudi Arabia's Crown Prince Mohammad bin Salman (MBS) locked up rivals in a domestic power grab. Investors worried his maneuver could spill over into regional conflict. The MBS oil price move may fade a bit. But the risk of political conflict that disrupts supply won't.
Here are seven energy stocks to buy that should benefit from these bullish oil trends, while paying you annual yields of between 2% and 9%.
Disclaimer
Data is as of Nov. 13, 2017. Stocks are listed in alphabetical order. Dividend yields are calculated by annualizing the most recent quarterly payout and dividing by the share price. Click on ticker-symbol links in each slide for current share prices and more.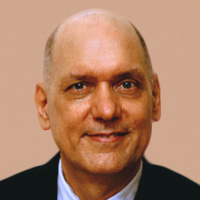 Contributing Writer, Kiplinger.com
Michael Brush is an investor and market commentator for MarketWatch who also publishes a stock newsletter called
Brush Up on Stocks
. Brush is a graduate of the Columbia Business School Knight-Bagehot Fellowship Program, and the Johns Hopkins School of Advanced International Studies in Italy. He has also covered business and investing for The New York Times, The Economist Group and MSN Money, and he has won several journalism awards. He is the author of Lessons From the Front Line, a book about investing published by John Wiley.