8 Great Stocks From Around the World
A popular, though risky, stock-picking strategy is to chase companies that aim to be great.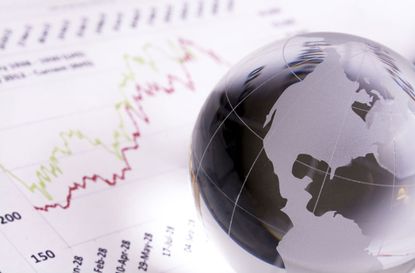 (Image credit: Thinstock)
A popular, though risky, stock-picking strategy is to chase companies that aim to be great. You know the drill: Try to identify the next Amazon.com before everyone else catches on. Choose wisely and you strike it rich. Guess wrong and you can lose your money.
Here's a simpler and less-risky approach: Buy companies that have already achieved greatness — and that can maintain a high level of excellence. The U.S. is home to hundreds of such luminaries. Less well known are the foreign firms that are considered best in class.
We went looking for the greatest companies outside the U.S. and came up with eight proven picks. To make the list, the businesses had to be industry leaders. They also had to possess substantial financial resources to weather rough economic times. Finally, we sought companies that had significant catalysts to drive the next phase of their growth.
All of our picks have U.S.-traded shares. Two caveats: First, any foreign investment is subject to risks from currency swings. Money invested overseas translates to fewer greenbacks when the dollar is strong against foreign currencies; when the buck is weak, more greenbacks. Second, some countries withhold taxes on dividends paid to foreigners. Check with your tax adviser before buying any foreign security for income.
Prices and symbols are for U.S.-traded shares. Prices and related figures are as of August 23. Earnings estimates are for calendar 2016 and 2017, unless otherwise noted. Price-earnings ratios are based on estimated 2016 earnings, unless otherwise indicated.
Contributing Writer, Kiplinger's Personal Finance
Petruno, a former financial columnist for the Los Angeles Times, is an independent investor, writer and consultant. He lives in L.A.