6 Good Dividend Stocks Yielding 5% or More
The average large-company stock yields about 2% these days.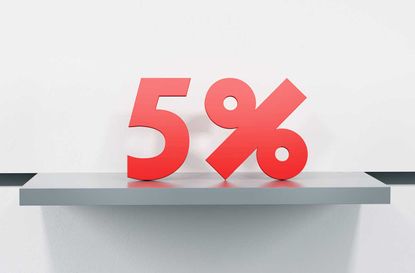 (Image credit: Thinkstock)
The average large-company stock yields about 2% these days. But many stocks pay quite a bit more — upward of 5% in some cases offering potential for both income and modest price gains.
Since a high yield can signal deep problems with a business, we screened for companies with the financial clout to maintain their dividends, along with good prospects to expand sales and profits. None of these are high-growth companies and a few are seeing sales decline in the near-term. But their dividends look secure and we like their long-range business outlooks.
Keep in mind that our six picks include foreign companies whose shares trade in the U.S., along with real-estate investment trusts (REITs) and master limited partnerships (MLPs). Foreign stocks pose currency risk related to their markets in Europe or elsewhere. REITs and MLPs tend to be sensitive to interest rates and could slump if rates climb sharply. Also, MLPs issue complex K-1 forms, rather than standard 1099s, so they can be a headache come tax time. Consult a tax planner before investing.
Disclaimer
Picks are listed in alphabetical order. All prices and yields are as of June 29. Unless otherwise indicated, price-earnings ratios are calculated based on estimated earnings for the next 12 months.

Senior Associate Editor, Kiplinger's Personal Finance
Daren joined Kiplinger in July 2015 after spending more than 20 years in New York City as a business and financial writer. He spent seven years at Time magazine and joined SmartMoney in 2007, where he wrote about investing and contributed car reviews to the magazine. Daren also worked as a writer in the fund industry for Janus Capital and Fidelity Investments and has been licensed as a Series 7 securities representative.