The Best Investing Advice From Top Pros
Want to make the most of your investments?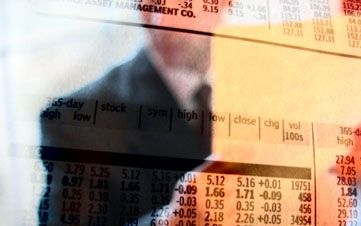 (Image credit: Thinkstock)
Want to make the most of your investments? We asked six experts from top investing firms for their favorite pieces of advice when it comes to fine tuning an investment strategy. Whether it's the need to diversify, define a risk tolerance or simply invest regularly, check out these words of wisdom and see how you can apply them to your portfolio.
1/7
Make Sure You're Diversified
Rule number one: Make sure you're diversified. Make sure a fund's current managers are behind the fund's track record. Finally, don't panic in the wake of a selloff and join in the selling. Do the opposite: Buy.
— Sarah Ketterer, CEO, Causeway Capital Management
2/7
Avoid the Trap of Linear Thinking
Avoid the trap of linear thinking. This year, U.S. stocks have outperformed emerging-markets stocks. Some people are convinced this might go on for a decade. We all know it won't. Now is a good time to diversify. If you have nothing in international stocks, go up to 10% to 20%.
Learn More From Kiplinger: Why to Buy Emerging Markets Now
— Jeffrey Gundlach, CEO, DoubleLine Capital
3/7
Buy What Others Don't Want
I think about the advice I got from my grandfathers: Work hard and save. From Warren Buffett: Buy what others don't want. From value master Ben Graham: Don't overpay. These three things have guided me as an investor — and they're hard to do.
— Brian Rogers, Chief Investment Officer, T. Rowe Price
4/7
Buy Low and Sell High
Have a detailed asset-allocation plan — it forces a discipline to buy low and sell high. Ask yourself: Will a 15% to 20% drop in the stock market cause me to panic and pull out? That — and not just your investing time horizon — should define your risk tolerance.
— Liz Ann Sonders, Chief Investment Strategist, Charles Schwab
Learn More From Kiplinger: The Seven Deadly Sins of Investing
5/7
Take Higher Risks
You'll need to take higher risks to get the higher returns you will need in retirement, because you will live longer than you expect. For most people, that means holding more in stocks than they think they should.
— Kenneth Fisher, CEO, Fisher Investments
6/7
Save and Invest Regularly
First, save and invest regularly. Regular investments mean you get the advantages of dollar-cost averaging. Second, control the one thing you can control in the stock market: costs. Buy low-fee index finds and exchange-traded funds.
— Burton Malkiel, author, A Random Walk Down Wall Street
7/7