Dogs of the Dow 2020: 10 Dividend Stocks to Watch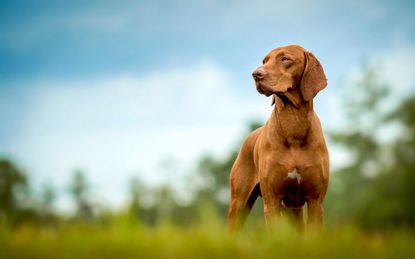 (Image credit: Getty Images)
It's that time of year when Wall Street offers up its many forecasts for the coming 52 weeks, based on anything from earnings growth to interest rates to the possibility of a coming recession – and in 2020, the incessant noise coming from Washington.
Investors are glued to their screens waiting for these oft-faulty prognostications. That's unfortunate, because there's a better way to plan out your year: the Dogs of the Dow.
The Dogs of the Dow is a set-it-and-forget-it plan involving Dow dividend stocks (more on that in a minute). It takes decision-making out of your hands by deferring to the market itself. As long as three concepts are true – the market moves higher in the long run, stocks move into and out of favor, and Dow companies tend to be blue-chip stocks that are intelligently managed and financially stable – the Dogs will do well over time.
That third concept might be debatable when you look back on all the companies that have been booted from the Dow. Remember: General Electric (GE (opens in new tab)) and Sears (SHLD (opens in new tab)) used to be members. But for the most part, the Dow remains a blue-chip index.
Read on as we explain the Dogs of the Dow, then analyze the 10 Dow stocks this strategy says you should buy.
Data is as of Jan. 5, except yield, which is as of Jan. 1. Stocks listed by dividend yield. Yields are calculated by annualizing the most recent payout and dividing by the share price.
Contributing Writer, Kiplinger.com
Michael Kahn, CMT (Chartered Market Technician) has been writing about the markets since 1986. He is the author of three books on technical analysis published in five languages. His specialty: jargon-free analysis accessible to everyone. He has contributed to many leading financial media including Barron's Online, MarketWatch and Nightly Business Report and was the Chief Technical Analyst for BridgeNews.