7 High-Dividend Stocks With Durable Distributions
The market's recovery is drying up yield opportunities. But a few high-dividend stocks with well-backed payouts remain.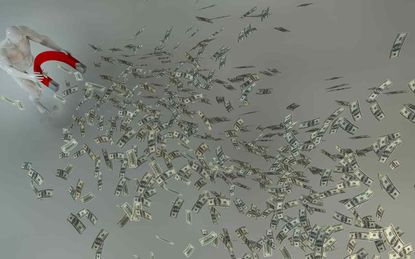 (Image credit: Getty Images)
The market's violent rebound since the March 23 lows has been a welcome relief for long-term shareholders and a boon for dip buyers. But one group of investors has actually been put out by the rally: income investors looking to put dry powder to work in high-dividend stocks.
As the S&P 500 has crashed and recovered, its yield has whipsawed. The blue-chip index yielded roughly 1.8% to start 2020, jumped all the way to 2.3% as of March, and has dipped back below 2%. That might not sound like much, but remember: That's the average among 500 large-cap companies. The swings across the broader stock market have been much more pronounced, and several high-yield dividend opportunities have disappeared as a result.
Several … but not all.
Hundreds of high-dividend stocks still deliver payouts of more than 5%. The problem is that some of those dividends belong to distressed companies that might not be able to continue funding their ample cash distributions.
One way to protect yourself is to prioritize signs of dividend health, using the DIVCON system from exchange-traded fund provider Reality Shares. DIVCON uses a five-tier rating to provide a snapshot of companies' dividend health. DIVCON 5 indicates the highest probability for a dividend increase, while DIVCON 1 signals the highest probability for a cut. Within each of these ratings is a composite score determined by free cash flow-to-dividend ratios, profit growth, stock buybacks (which companies can pull back on to fund a dividend in a pinch) and other factors.
Here are seven high-dividend stocks that have been identified for their payout strength. Nothing is certain, of course – so far this year, a few companies with well-funded distributions nonetheless pulled the plug to ensure their survival throughout the pandemic. Still, each stock has a rating of DIVCON 4, which signals a healthy dividend not just likely to survive, but to grow.
Disclaimer
Stock prices and other data is as of June 1. Stocks listed in order of dividend yield. Yields are calculated by annualizing the most recent quarterly payout and dividing by the share price.
Kyle Woodley is the Editor-in-Chief of Young and The Invested, a site dedicated to improving the personal finances and financial literacy of parents and children. He also writes the weekly The Weekend Tea newsletter, which covers both news and analysis about spending, saving, investing, the economy and more.
Kyle was previously the Senior Investing Editor for Kiplinger.com, and the Managing Editor for InvestorPlace.com before that. His work has appeared in several outlets, including Yahoo! Finance, MSN Money, Barchart, The Globe & Mail and the Nasdaq. He also has appeared as a guest on Fox Business Network and Money Radio, among other shows and podcasts, and he has been quoted in several outlets, including MarketWatch, Vice and Univision. He is a proud graduate of The Ohio State University, where he earned a BA in journalism.
You can check out his thoughts on the markets (and more) at @KyleWoodley.