7 Double-Threat Dividend Stocks in Tech
These stocks not only yield well better than the S&P 500's average right now, but they also earn high scores from DIVCON for their dividend health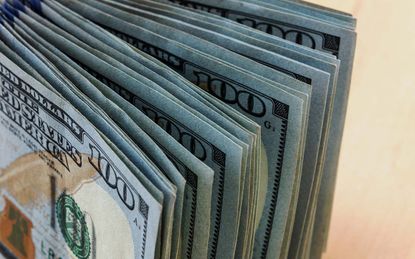 (Image credit: Getty Images)
Income investors typically seek ample yield in their dividend stocks, but dividend sustainability matters every bit as much.
Just ask GameStop (GME (opens in new tab)) investors, who saw a 19%-plus dividend yield on May 4 turn into a nonexistent yield after the retailer suspended its payout to save cash in an attempt to salvage its troubled business.
A high yield can be a sign of a troubled distribution, but it doesn't have to be. There are hundreds of stable dividend stocks with above-average yields – including a few in the typically growth-minded technology sector. Better still: These are affordable, sustainable payouts that even have room to grow.
We've leaned on the DIVCON system (opens in new tab) from exchange-traded fund provider Reality Shares to identify seven tech stocks with market-beating dividends that also have a high chance of growing in the future. DIVCON's methodology evaluates dividend health factors including profits, free cash flow and even bankruptcy risk, then assigns a score between 1 and 5. Low scores (1-2) are a sign of unstable dividends; high scores (4-5) signal healthy dividends that likely will grow in the years ahead.
Here are seven "double threat" dividend stocks in the tech sector. They not only yield well better than the S&P 500's 1.8% average right now, but they also earn high scores from DIVCON for their dividend health.
Price, market value and yield data is as of June 5. DIVCON scores and measurement data such as earnings growth, levered free cash flow (LFCF)-to-dividend ratio and Altman Z-score is as of June 1. Stocks listed in reverse order of yield. Dividend yields are calculated by annualizing the most recent monthly payout and dividing by the share price. You can view other DIVCON scores on the Reality Shares provider site (opens in new tab).
Co-Founder, President, CEO, President, CEO, Reality Shares Inc.
Eric Ervin founded Reality Shares (opens in new tab), a firm known for ETF industry innovation. He led the launch of investment analytics tools, including Blockchain Score™, a blockchain company evaluation system; DIVCON®, a dividend health analysis system; and the Guard Indicator, a directional market indicator. These tools were designed to help investors access innovative investment strategies as well as provide alternative dividend investment solutions to manage risk.