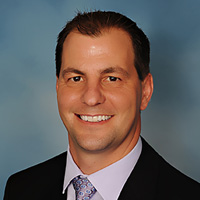 Eric Ervin, Investment Adviser Representative
Co-Founder, President, CEO, President, CEO, Reality Shares Inc.
Eric Ervin is founder and CEO of Reality Shares, a firm known for ETF industry innovation. He launched Reality Shares in 2012 with the goal of providing a range of rules-based ETFs, alternative indices and quantitative tools to analyze and access institutional-quality investment strategies. He led the launch of investment analytics tools, including Blockchain Score™, a blockchain company evaluation system; DIVCON®, a dividend health analysis system; and the Guard Indicator, a directional market indicator. These tools were designed to help investors access innovative investment strategies as well as provide alternative dividend investment solutions to manage risk.
Ervin has 20 years of experience in the industry, including 14 years as a Certified Financial Planner and a Chartered Financial Consultant. Prior to founding Reality Shares, Ervin worked at Morgan Stanley, where he built the Ervin Miller Group, as well as Citigroup, Smith Barney and Morgan Stanley.
Ervin enjoys traveling with his family, and more recently with his son on the downhill mountain bike racing circuit.
Phone: 855.595.0240
E-mail: eervin@realityshares.com
www.realityshares.com
LinkedIn