5 Dividend Stocks With Risky Payouts
When you evaluate dividend stocks, what do you typically look at?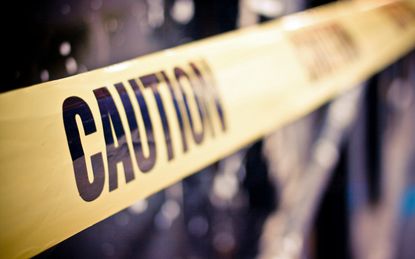 (Image credit: Getty Images)
When you evaluate dividend stocks, what do you typically look at? Chances are, dividend yield is a big part of the equation, though many investors also know to look at dividend growth. But what about dividend health?
Dividend stocks with risky, difficult-to-sustain payouts can be a drag on retirement portfolios. For one, companies that no longer have the financial means to grow the dividend likely are struggling to grow the business, which may be reflected in weak stock returns. Plus, if a dividend is slowly growing or stagnant, it loses purchasing power to inflation every year, essentially become worth less and less over time. The worst-case scenario – a dividend cut – could leave you without much-needed retirement income.
Dividend health clearly matters. But how do you measure it?
One emerging solution is the DIVCON system from exchange-traded fund provider Reality Shares. DIVCON – the first forward-looking dividend health methodology – measures payout sustainability based on several fundamental factors that include earnings growth, free cash flow (how much cash companies have left over after they meet all their obligations), money spent on buybacks and even the Altman Z-score – a metric that helps determine a company's likelihood of a bond default or bankruptcy. The result is a score between 1 and 5: DIVCON 5 indicates a very healthy dividend with a high likelihood of future growth, while DIVCON 1 indicates a shaky income foundation that implies little to no growth – and even the risk of a dividend cut.
Here are five dividend stocks with risky payouts, according to the DIVCON system. All five stocks have DIVCON 1 or DIVCON 2 scores. Let's explore what specifically makes these dividends look shaky.
Disclaimer
Price, market value and yield data is as of April 24. DIVCON ratings and measurement data such as earnings growth, levered free cash flow (LFCF)-to-dividend ratio and Altman Z-score is as of March 29. DIVCON 1 represents "most likely to decrease/cut their dividends in the next 12 months," and DIVCON 2 represents "likely to decrease/cut their dividends in the next 12 months." You can view other DIVCON ratings on the Reality Shares provider site.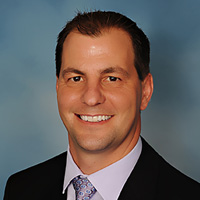 Co-Founder, President, CEO, President, CEO, Reality Shares Inc.
Eric Ervin founded Reality Shares, a firm known for ETF industry innovation. He led the launch of investment analytics tools, including Blockchain Score™, a blockchain company evaluation system; DIVCON®, a dividend health analysis system; and the Guard Indicator, a directional market indicator. These tools were designed to help investors access innovative investment strategies as well as provide alternative dividend investment solutions to manage risk.