5 Millionaire Moms
Being an entrepreneur comes with lots of responsibility.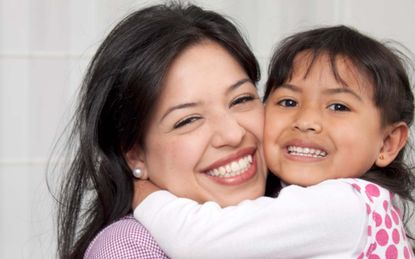 (Image credit: Thinkstock)
Being an entrepreneur comes with lots of responsibility. So does being a mom.
For Mother's Day, we celebrate women who have succeeded in both roles, simultaneously nurturing a growing family and an emerging business. Following in the footsteps of iconic women entrepreneurs such as Mary Kay Ash (Mary Kay Cosmetics) and Debbi Fields (Mrs. Fields' cookies), most of the five women featured in this slide show did double-duty from the beginning -- while one waited until her business was well-established before becoming a mom.
"Mothers have all the critical skills they need for running a business," suggests Tamara Monosoff, entrepreneur and author of Secrets of Millionaire Moms. "They are simultaneously the family manager, the bookkeeper, the organizer, the planner . . . all of these skills are transferable to business."
Here, these women share how they've managed to balance their work and home lives, while building multimillion dollar companies.
Online Editor, Kiplinger.com
Browne Taylor joined Kiplinger in 2011 and is a channel editor for Kiplinger.com covering living and family finance topics. She previously worked at the Washington Post as a Web producer in the Style section and prior to that covered the Jobs, Cars and Real Estate sections. She earned a BA in journalism from Howard University in Washington, D.C.