Your Retirement Reckoning: Four Questions to Ask
Prepare for your moment of liberation from the daily grind, aka retirement, with the answers to these important questions about your next phase in life.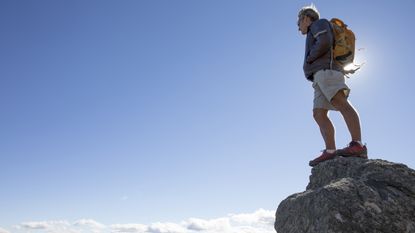 (Image credit: Getty Images)
America is facing its great retirement reckoning as millions of workers are close to leaving their day jobs or full-time work and will be confronting important questions to guide their path into a happy retirement and what hopefully will be a healthy new adventure.
The retirement reckoning starts with undeniable demographics. More Baby Boomers will turn 65 next year — what the Alliance for Lifetime Income calls Peak 65 — than at any point in the nation's history, amounting to about 4.4 million over the course of the year, or more than 12,000 people a day. Most people still retire between 62 and 65, so we are reaching our peak retirement moment. And with the economy somewhere between a rough patch and a recession, even more Boomers may be heading for forced retirement.
Many who transition from their careers see and feel this as a moment of liberation as they prepare to do whatever they choose for their lives instead of working day-to-day out of necessity. For others, it is a time of uncertainty because their daily routine will change, and they haven't yet settled on what the new normal will be.
Subscribe to Kiplinger's Personal Finance
Be a smarter, better informed investor.
Save up to 74%
Sign up for Kiplinger's Free E-Newsletters
Profit and prosper with the best of expert advice on investing, taxes, retirement, personal finance and more - straight to your e-mail.
Profit and prosper with the best of expert advice - straight to your e-mail.
For those nearing retirement but not yet ready to take the plunge, or for those who have stopped working but don't yet feel settled into their new reality, there are four important questions to confront to make the most of this new phase in life:
What's the right work?
Where's the right place to live?
Who are the right people to see more frequently?
What's the purpose for each day now?
All four questions are interrelated and speak to the need for clarifying what's next, or what some call the "good life." The place where you live should provide for the opportunity to be with those most important to you, and whatever new form of work you choose should give you a sense of purpose.
For some, the answers are easy and have been part of their plans and dreams for a long time. They can't wait to make them a reality.
But my experience is many people have only vaguely considered these questions. In fact, barely half of financial advisers say they have ever talked with their clients about what they want to do in retirement, according to a new survey of advisers by the Alliance for Lifetime Income.(1) Too frequently, advisers simply work from a number the client has provided as to what they think is needed to live on, usually based on their current lifestyle but without taking into account how they actually want to live in retirement.
To help get a meaningful conversation going about how to live the life you want in retirement, here's a path for making the right decisions:
1. Ask yourself what's the right type of work for you to be doing now.
Many people will want to supplement their income and transition into partial retirement by continuing to do a form of the job they are doing now, but less of it. Others are ready for something completely different, whether it's a skill they have never had enough time to use fully or a hobby that can become an enjoyable side hustle.
For those where money isn't a factor, this is the time for volunteering to help causes that are important to them either by serving on boards or being on the front line of public service.
Part of the answer about work is having a financial plan that takes into account essential and discretionary expenses and being realistic about your needs and desires. This involves determining if you have enough protected income to pay for those essentials, the type of income that comes from Social Security, pension plans and annuity plans.
With financial needs clarified, your decision on what type of work to pursue in retirement also involves knowing what will keep your mind and spirit engaged in meaningful activity and make the days interesting and enjoyable.
2. Who do you want to be near in retirement so you can easily spend time together?
This typically involves family and friends and determining how much is enough time to spend and what may be too much of a good thing. You want to know if what you think makes sense is shared by those you are considering living near. This involves honest and courageous conversations with those you hold most dear. Share what you're thinking and ask them what they have in mind about where they want to live and what they want to do.
3. Where's the right place to live?
The work and people considerations will help determine where you should be living. So will cost, health care considerations, weather and lifestyle factors. It's surprising how many people make a major real estate decision without fully taking those into account.
4. What is your new purpose in this new phase of life?
This can be a hard question to answer. You may want to stretch your current boundaries and try to do something you have never experienced. Learning and exploring are part of the purpose process. So is honestly evaluating your own strengths and willingness to share your time and your gifts.
Having a purpose is not a luxury. In fact, purpose is fundamental to health, healing, happiness and even longevity. Without a purpose, you will not be spending the rest of your time in a way that makes you excited about waking up to the possibilities each day. And without that, you simply won't have a chance to live the good life you have worked so hard to attain.
(1) The 2023 Protected Retirement Income and Planning study, created by the Alliance for Lifetime Income and CANNEX, was conducted online by Artemis Strategy Group in February and March 2023 among 2,507 American consumers, of which 546 are investors ages 45 to 72 who work with a financial professional and have $150,000 or more in investable assets. The study includes 519 financial professionals who conduct retirement planning for individual clients and an oversample of Peak 65 consumers between 61 and 65.
related content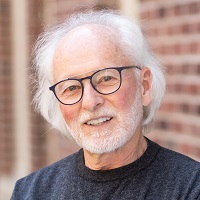 Founder, Inventure – The Purpose Company
Richard is the founder of Inventure – The Purpose Company, a firm created to guide individuals to live, work and lead on purpose. He is ranked by Forbes as one of the "Top 5" most respected coaches and is a contributing author to many coaching books. He is one of a select few coaches who have been invited to work with over 100,000 leaders from over 100 organizations such as AARP, Ameriprise, Blue Zones, Ericsson, Habitat for Humanity, Lifespark, Mayo Clinic, Modern Elder Academy, National Football League, Outward Bound, United Health Group and the U.S. Department of State.