This Is How You Can Be a Snowbird in Retirement
There's a lot to consider, and warm weather shouldn't be the only deciding factor. For instance, will you rent or buy? What's the tax and health care situation?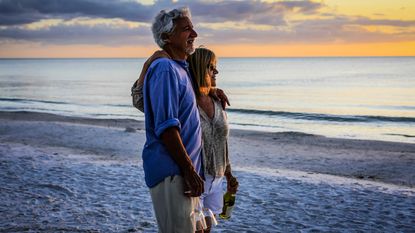 (Image credit: Getty Images)
When people begin planning for retirement, the first thing many dream about is where they want to spend their golden years. For a lot of retirees, this is somewhere warm, but what if you don't want to spend every waking moment on the beach?
Retirees who enjoy the best of both worlds are considered snowbirds. As temperatures dip throughout the United States, snowbirds choose to escape the snow and ice in favor of a warmer, sunnier climate, just like many birds fly south in the winter. This gives people the flexibility of traveling somewhere warm during the winter months and then returning home to be closer to family for the remainder of the year.
If this is your goal for retirement, there is a lot to consider, such as, choosing the right destination, deciding whether to rent or buy a home and factoring in the cost of living. However, with a little bit of planning, you can accomplish your retirement and snowbird goals.
Subscribe to Kiplinger's Personal Finance
Be a smarter, better informed investor.
Save up to 74%
Sign up for Kiplinger's Free E-Newsletters
Profit and prosper with the best of expert advice on investing, taxes, retirement, personal finance and more - straight to your e-mail.
Profit and prosper with the best of expert advice - straight to your e-mail.
Where should I live?
One of the top freedoms in retirement is choosing where you live. But the city and state that you choose will have an impact on your finances. In the past, many people have said, "Don't retire where you vacation," and I agree — mainly because living the snowbird lifestyle is different than simply taking a short vacation.
For example, even if you love vacationing in Hawaii, it may not be feasible to live there for months at a time because of the price tag. Wherever you decide to live, you need to think about the cost of living. How much do homes cost? What is the going rate for rent? How much will it cost to travel between your snowbird home and your permanent residence?
While there are many positives of being a snowbird, every little expense adds up. Warm weather alone cannot be the only factor in your decision. You have to figure out what is important to you — no one dream location checks every box.
I always tell my clients to take the time to research your potential retirement destinations. Start by making a list of your must-haves. For example, are you comfortable living thousands of miles away from your family for months every year? Do you want to live close to the beach or the city? Once you have a list of your non-negotiables, you can start narrowing down your dream location.
Should I buy or rent?
Becoming a snowbird means you will be living in two different homes. You'll have to decide if you want to rent or own in both locations. Buying a second home is a big commitment. You may need to take out a second mortgage. Purchasing a second home also means you are paying taxes, insurance and covering any maintenance costs that may come along with it. Sit down with your financial adviser and look at the numbers. Is owning a second home something you can afford? The last thing you want to do is sacrifice other valuable retirement pieces for a second home that you can't afford. We have had clients who bought a home and have come to regret it, either because of the location or the cost.
If you decide that owning is too expensive, renting for the first few years of retirement may be a good option. This way, you can make sure the location fits and the snowbird lifestyle is right for you. You can try different states or even different areas of the same state. This will give you the time to pinpoint exactly where you want to be. Many of our clients have come to enjoy the freedom that comes with renting. If they don't like the area they chose, they can easily pick up and go. They don't have to worry about putting a house on the market and trying to sell.
Consider all the costs
An important consideration before becoming a snowbird is how your money will be taxed in the state you plan to live in. Many states are tax-friendly for retirees, but others may have high income or property taxes. I tell my clients that it is important to research the state's residence, property and estate tax laws before you choose a destination because you don't want to be caught off guard.
Another important factor to consider: medical costs. For those who are 65 and older and enrolled in original Medicare, you will be covered in any state. This gives you the freedom to travel anywhere you want. If you are not 65 yet or have commercial health insurance, check with your policy to see the terms of your coverage for traveling. It's important that you understand how your medical insurance works and if you will have to pay any out-of-pocket costs that could occur while you're snowbirding.
In order to fulfill your snowbird dream, it's important to start saving early. Working with the right financial adviser can help you set retirement savings goals, keep you on track to meet them and prepare your finances for the snowbird lifestyle. Good planning is the key to making your snowbird dream a reality.
This information is the opinion of Drake & Associates and does not reflect the view of any other person or entity. The information provided is believed to be from reliable sources. This is for informational purposes only. Advisory services offered through Drake & Associates, LLC an Investment Adviser registered with the U.S. Securities & Exchange Commission.
related content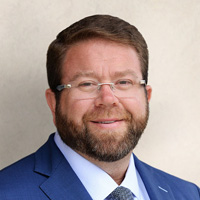 Founder & CEO, Drake and Associates
Tony Drake is a CERTIFIED FINANCIAL PLANNER™and the founder and CEO of Drake & Associates in Waukesha, Wis. Tony is an Investment Adviser Representative and has helped clients prepare for retirement for more than a decade. He hosts The Retirement Ready Radio Show on WTMJ Radio each week and is featured regularly on TV stations in Milwaukee. Tony is passionate about building strong relationships with his clients so he can help them build a strong plan for their retirement.