What To Do If You're Pushed Out Of Work At 60
Too young to retire, too old to consider a whole new career. What now?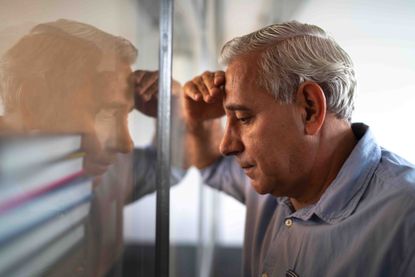 (Image credit: Getty Images)
You've done everything right. You've bumped up your savings and massaged your stock allocations. You've even scoped out properties in that cute little beach town you like so much, a great place to buy a vacation home.
Then, wham! Your boss calls you in. The company's downsizing-reorganizing-exploring strategic options-blah-blah-blah. Whatever they call it, you're being forced out at what is probably the worst time possible. What do you do next?
As hard as it may be, try to stay positive. Don't despair. "How many times has something happened to you that wasn't part of the plan? But a year later, you were back to enjoying life," says Tim Maurer, an Atlanta financial adviser.
Subscribe to Kiplinger's Personal Finance
Be a smarter, better informed investor.
Save up to 74%
Sign up for Kiplinger's Free E-Newsletters
Profit and prosper with the best of expert advice on investing, taxes, retirement, personal finance and more - straight to your e-mail.
Profit and prosper with the best of expert advice - straight to your e-mail.
Look at your retirement goals, such as family, travel and hobbies, and think about how you can achieve them on a reduced income. "The numbers might be different, but you can still reach the same type of goals," says Maurer.
First, review whatever severance package is available. What benefits are being offered? Take as much time as you can. Consult your financial adviser and a lawyer. "You might be owed severance pay, stock options or outstanding bonuses and commissions," says Karen Birr, a financial adviser in Minneapolis. "These might be enough to bridge the earnings gap until retirement." Some states allow you to receive both severance pay and unemployment benefits, while others do not.
Most importantly, check your health insurance. Are you eligible for COBRA? Can you get on your spouse's insurance? Can you get another job — just something that will get you health benefits? Finally, you can get a quote for an Affordable Care Act plan — expensive, but premiums are capped based on your income.
Above all, recognize that your world has changed and you have to change with it. "Step back from any dreams and evaluate where you stand with savings and future retirement income," cautions David John of AARP in Washington, D.C. "If this is it, what can you truly afford?"
Note: This item first appeared in Kiplinger's Retirement Report, our popular monthly periodical that covers key concerns of affluent older Americans who are retired or preparing for retirement. Subscribe for retirement advice that's right on the money.
Related Content