4 Ways to Get Your Retirement Plan Back on Track
When it comes to our finances, 2020 has been a year marked by stock market volatility and our current recession. If you're in a bad spot financially, there are four moves to make now to get your retirement plan back on track.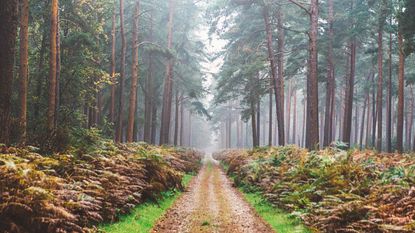 (Image credit: Getty Images)
The COVID-19 pandemic has spurred record unemployment, stock market volatility and a recession. After more than a decade of financial stability on Wall Street, many people are now feeling anxious about their financial futures. In fact, new numbers show 62% of Americans are more concerned about their retirement today than a year ago.
If you didn't have a retirement plan in place before the pandemic hit, now is the time to meet with a financial adviser to create one. If you have a plan in place, revisit it right now to ensure you're still on track to meet your goals. If not, here are four things you can do to get back on track:
Work Longer
Working past your retirement age is one way to boost your savings and delay dipping into your retirement accounts. Even if you work part-time, or you and your spouse stagger your retirement dates so one of you continues working longer than the other, the extra income will help fill any savings gaps. If your job has health benefits, continuing to work can help fill your gap in coverage. If you're 65 and on Medicare while working, you may still have to pay some health care expenses, because Medicare doesn't cover everything. If you have health insurance through your employer, you may be able to enroll in coverage there and utilize Medicare to bring down your costs.
Subscribe to Kiplinger's Personal Finance
Be a smarter, better informed investor.
Save up to 74%
Sign up for Kiplinger's Free E-Newsletters
Profit and prosper with the best of expert advice on investing, taxes, retirement, personal finance and more - straight to your e-mail.
Profit and prosper with the best of expert advice - straight to your e-mail.
Reassess Your Risk
Our longest bull market on record came to a halt in mid-March when stocks tumbled 30%, which was the fastest drop of that size ever seen on Wall Street. If you took a look at your account balances in the first quarter of 2020 and lost more money than you were comfortable with, your risk isn't aligned with your tolerance and now is the time to reassess and rebalance.
To determine what percentage of your money you want to expose to risk, keep your eye on your long-term goals. When reinvesting or rebalancing portfolios, many of the moves we make depend on a client's current risk tolerance and when they plan to use their money in retirement. Many investors who manage their portfolios on their own don't rebalance regularly. Consider the rule of 100 when it comes to risk in your portfolio: Take your age and subtract it from 100, and that's the maximum percentage of your investments that should be exposed to risk. For example, if you're 60 years old, only 40% of your portfolio should be exposed to risk.
Review Your Goals
If you've found yourself unexpectedly unemployed, cutting back on your retirement contributions or even rethinking how you want to spend your golden years, take time now to review your goals. Your retirement plan is built around your goals. Your income plan and the date at which you want to retire also play a role in setting and achieving your retirement goals.
When thinking about how much money you might need in retirement to meet your goals, divide retirement into three phases:
During early retirement, your spending will likely be higher as you actively enjoy your free time. Depending on health, this phase is usually ages 55 to 75.
Spending slows down a bit in the second phase of retirement. Due to health or age, you will likely stay home more and travel less. This phase usually spans the 70 to 85 age range.
In your third phase of retirement, health care costs might replace what you used to spend on travel and entertainment. Depending on your health, spending might increase a bit from the second phase. This is generally true for those 80 and older.
Meet with a Financial Adviser
Your retirement security goes beyond how much you have tucked away in your savings; it also relies on a comprehensive plan that will help get you to and through your golden years. If you're preparing for retirement and find yourself in an uncertain financial situation, meet with a financial adviser who can help you put together a plan that will outline your retirement goals and the path you need to take to meet them. It will take into account your income needs through different phases of retirement and will outline withdrawal strategies to meet those needs.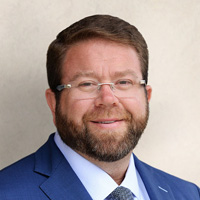 Founder & CEO, Drake and Associates
Tony Drake is a CERTIFIED FINANCIAL PLANNER™and the founder and CEO of Drake & Associates in Waukesha, Wis. Tony is an Investment Adviser Representative and has helped clients prepare for retirement for more than a decade. He hosts The Retirement Ready Radio Show on WTMJ Radio each week and is featured regularly on TV stations in Milwaukee. Tony is passionate about building strong relationships with his clients so he can help them build a strong plan for their retirement.