Seven Things Medicare Doesn't Cover
Medicare Part A and Part B leave some pretty significant gaps in your health-care coverage. But Medicare Advantage has problems, too.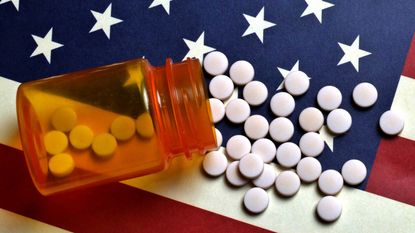 (Image credit: Getty Images )
Medicare Part A and Part B, also known as Original Medicare or Traditional Medicare, cover a large portion of your medical expenses after you turn age 65. Part A (hospital insurance) helps pay for inpatient hospital stays, stays in skilled nursing facilities, surgery, hospice care and even some home health care. Part B (medical insurance) helps pay for doctors' visits, outpatient care, some preventive services, and some medical equipment and supplies. Most folks can start signing up for Medicare three months before the month they turn 65.
It's important to understand that Medicare Part A and Part B leave some pretty significant gaps in your health-care coverage. This is why increasing numbers of Medicare beneficiaries choose to go with Medicare Advantage, which purports to fill some of those gaps.
A private plan through Medicare Advantage can offer more benefits and lower premiums. But a recent report from the Office of Inspector General found that some beneficiaries of Medicare Advantage are denied necessary care.
Here's a closer look at what isn't covered by traditional Medicare, plus information about supplemental insurance policies, Medicare Advantage and strategies that can help cover the additional costs, so you don't end up with unexpected medical bills in retirement.
1/8
Medicare doesn't cover prescription drugs
Medicare doesn't provide coverage for outpatient prescription drugs, but you can buy a separate Part D prescription drug policy that does, or a Medicare Advantage plan that covers both medical and drug costs. (Some retiree health-care policies cover prescription drugs, too.) You can sign up for Part D or Medicare Advantage coverage when you enroll in Medicare or when you lose other drug coverage. And you can change policies during open enrollment season each fall. Compare costs and coverage for your specific medications under either a Part D or Medicare Advantage plan by using the Medicare Plan Finder.
2/8
Medicare doesn't cover long-term care
One of the largest potential expenses in retirement is the cost of long-term care. The median cost of a private room in a nursing home was roughly $115,008 in 2023, according to the SeniorLiving.org; a room in an assisted-living facility cost $57,289, and 44 hours per week of care from a home health aide cost $46,540.
Medicare provides coverage for some skilled nursing services but not for custodial care, such as help with bathing, dressing and other activities of daily living. But you can buy long-term-care insurance or a combination long-term-care and life insurance policy to cover these costs.
You can also get a long-term care rider on an annuity, which could help defray the cost of long-term care.
3/8
Medicare doesn't cover deductibles and co-pays
Medicare Part A covers hospital stays, and Part B covers doctors' services and outpatient care. But you're responsible for deductibles and co-payments. In 2024, you'll have to pay a Part A deductible of $1,632 before coverage kicks in, and you'll also have to pay a portion of the cost of long hospital stays — $408 per day for days 61-90 in the hospital and $816 per day after that. Be aware: Over your lifetime, Medicare will only help pay for a total of 60 days beyond the 90-day limit, called "lifetime reserve days," and thereafter you'll pay the full hospital cost.
Part B typically covers 80% of doctors' services, lab tests and x-rays, but you'll have to pay 20% of the costs after a $240 deductible in 2024. A Medigap (Medicare supplement) policy or Medicare Advantage plan can fill in the gaps if you don't have the supplemental coverage from a retiree health insurance policy. Medigap policies are sold by private insurers and come in 10 standardized versions that pick up where Medicare leaves off. If you buy a Medigap policy within six months of signing up for Medicare Part B, then insurers can't reject you or charge more because of preexisting conditions. See Choosing a Medigap Policy at Medicare.gov for more information. Medicare Advantage plans provide both medical and drug coverage through a private insurer, and they may also provide additional coverage, such as vision and dental care. You can switch Medicare Advantage plans every year during open enrollment season.
4/8
Medicare doesn't cover most dental care
Medicare doesn't provide coverage for routine dental visits, teeth cleanings, fillings, dentures or most tooth extractions. Some Medicare Advantage plans cover basic cleanings and X-rays, but they generally have an annual coverage cap of about $1,500. You could also get coverage from a separate dental insurance policy or a dental discount plan. An alternative is to build up money in a health savings account (HSA) before you enroll in Medicare; you can use the money tax-free for medical, dental and other out-of-pocket costs at any age (you can't make new contributions to an HSA after you sign up for Medicare).
5/8
Medicare Doesn't cover routine vision care
Medicare generally doesn't cover routine eye exams or glasses (exceptions include an annual eye exam if you have diabetes or eyeglasses after having certain kinds of cataract surgery). But some Medicare Advantage plans provide vision coverage, or you may be able to buy a separate supplemental policy that provides vision care alone or includes both dental and vision care. If you set aside money in a health savings account before you enroll in Medicare, you can use the money tax-free at any age for glasses, contact lenses, prescription sunglasses and other out-of-pocket costs for vision care.
6/8
Medicare doesn't cover hearing aids
Medicare doesn't cover routine hearing exams or hearing aids, which can cost as much as $3,250 per ear. But some Medicare Advantage plans cover hearing aids and fitting exams, and some discount programs provide lower-cost hearing aids. If you save money in an HSA before you enroll in Medicare, you can also use that tax-free for hearing aids and other out-of-pocket expenses.
7/8
Medicare doesn't cover medical care overseas
Medicare usually doesn't cover care you receive while traveling outside of the U.S., except for very limited circumstances (such as on a cruise ship within six hours of a U.S. port). But some Medigap plans will cover 80% of the cost of emergency care abroad up to a certain limit. Additionally, some Medicare Advantage plans cover emergency care abroad. Or you could buy a travel insurance policy that covers some medical expenses while you're outside of the U.S. and may even cover emergency medical evacuation, which can otherwise cost tens of thousands of dollars to transport you aboard a medical plane or helicopter.
8/8
A note about Medicare Advantage
Medicare Advantage may provide coverage for some things not covered by traditional Medicare. However, as mentioned above, an April report from the inspector general's office recently found that some Medicare Advantage insurance providers unnecessarily denied care or payments for care that would have been provided to beneficiaries had they chosen traditional Medicare.
Specifically, the Department of Health and Human Services Inspector General reported that Medicare Advantage insurance providers "sometimes delayed or denied" patient access to services "even though the requests met Medicare coverage rules."
The Advantage insurance providers likewise "denied payments to providers for some services that met both Medicare coverage rules" and the organizations' billing rules. This could prevent or delay needed care for beneficiaries and could result in a burden on medical providers.
The report also found that 13% of the time that Medicare Advantage providers denied prior authorization, the requests met rules making them eligible under original Medicare, suggesting they would have been approved if the beneficiaries had not chosen Advantage instead of standard Medicare.
The report concluded that in those instances, Advantage insurance providers First, "used clinical criteria that are not contained in Medicare coverage rules." For example, they might require an x-ray before approving more advanced imaging. In addition, the Advantage insurance providers denied some prior authorizations for care on the basis that the requests didn't have enough documentation to support approval. Yet, the inspector general found, "our reviewers found that the existing beneficiary medical records were sufficient to support the medical necessity of the services."
Often, when challenged, however, the Advantage insurance providers would reverse their decisions. So it's important for patients to be able to advocate for necessary coverage if denied.
To look up Medicare's coverage rules and other types of care and procedures, go to Medicare.gov/coverage and use the "Is my test, item or service covered?" tool. Also see . If you believe a claim was unfairly denied, see How to Appeal a Denied Medicare Claim.
Donna joined Kiplinger as a personal finance writer in 2023. Previously, she spent more than a decade as the contributing editor of J.K.Lasser's Your Income Tax Guide and edited state specific legal treatises at ALM Media. She has shared her expertise as a guest on Bloomberg, CNN, Fox, NPR, CNBC and many other media outlets around the nation. Donna graduated from Brooklyn Law School and University at Buffalo.