Six Key Housing Factors to Consider as You Age
Can you age in place, or do you need to move? And ice cream might actually have more to do with making tough housing decisions than you think.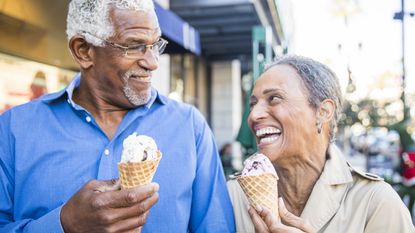 (Image credit: Getty Images)
As with anything in life, our individual preferences and circumstances will vary. Some may want to "age in place," while others may need to consider other housing options.
The ability to age in place — or live in your own home or community as you age — is based on factors such as health, home accessibility, social support and financial considerations. It's important for individuals, couples and families to carefully assess their own unique situation and make informed decisions about aging in place or other housing options based on specific needs and circumstances.
Where you live when you retire takes planning. Joseph F. Coughlin, Ph.D., director of the Massachusetts Institute of Technology AgeLab, asks, "How will you get an ice cream cone in retirement?" We all love ice cream, which (soft) serves as a good metaphor to explain a high-quality retirement. As you weigh intentional aging in place vs. moving as you age, there are several key considerations to keep in mind.
1/6
1. Home accessibility
Can you easily move around inside and leave your home to get ice cream?
Most American homes weren't built with the needs of aging seniors in mind. Safety and accessibility become more critical as you age.
Home modifications like removing tripping hazards, installing grab bars, widening doorways and adding ramps are just a few items you may need for intentional aging in place.
If you are considering moving, you need to look for a home designed to accommodate both your current and potential future mobility and accessibility needs.
2/6
2. Social support
Who can you share an ice cream cone with?
As we learned during COVID, social isolation is detrimental to your health. Intentional aging in place requires developing and expanding your network of family, friends, neighbors and community resources like social clubs, senior centers and religious communities.
If you plan to move, you must also research the availability of social support networks in the new location. This video provides additional resources on assessing and developing your network.
3/6
3. Healthcare access
How often should you eat ice cream? Ask your doctor.
Access to healthcare is crucial for older adults. Consider the proximity and availability of healthcare facilities, including hospitals, clinics, rehab facilities and pharmacies.
If you're moving, research the healthcare services available under your insurance plan to ensure you can continue to access your plan or find out if you will need new insurance and doctors.
4/6
4. Transportation
How will you get to the ice cream shop?
Some seniors need to give up driving for their safety and the safety of others. That doesn't mean you have to give up your independence and trips to the ice cream shop.
Whether you are intentionally aging in place or moving, consider the availability of public transportation, rides from family and friends, the walkability of the neighborhood, proximity to essential services such as grocery stores and access to transportation alternatives such as ride-sharing, Go-Go Grandparent or senior transportation services.
5/6
5. Financial considerations
Can you afford to eat ice cream regularly?
It may be a spontaneous indulgence or a weekly occurrence. Carefully assess your financial situation when deciding whether to age in place or move.
Consider factors such as the cost of home modifications, property taxes, maintenance costs and potential changes in your financial situation, such as increased healthcare and long-term care costs.
If you are moving, research the cost of living in the new area, including housing costs, taxes and home care costs. According to the most recent Genworth Cost of Care survey, the national average for home care is between $25 and $40 an hour and $5,000 to $6,700 a month.
6/6
6. Personal health and care needs
Can someone help you enjoy ice cream if you lose your physical or cognitive capacity?
It's essential to consider both your current and potential future care needs.
According to the U.S. Department of Health and Human Services, 70% of adults 65 and older will need long-term care in their lifetime, with men typically needing 2.2 years of care and women requiring 3.7 years. Intentional aging in place may require additional support for activities of daily living (ADLs), such as bathing, dressing and meal preparation.
If you choose to age in place or move, research the availability of Meals on Wheels, home maintenance services, healthcare providers, home healthcare services, family caregivers, long-term care services and senior living communities.
It's essential to assess both your current and future needs for home accessibility, social support, healthcare access, transportation, financial considerations and personal health and care needs. Additionally, don't neglect your emotional well-being in your future planning. Consider factors such as estate planning, advance care directives and long-term care insurance.
Lastly, share your plans with family members, beneficiaries, healthcare professionals, elder law attorneys and financial advisers in your life, so they can carry out your healthcare, legal and financial wishes if you become incapacitated.
Tell them your favorite ice cream flavor so they can bring you some when getting together.
This article was written by and presents the views of our contributing adviser, not the Kiplinger editorial staff. You can check adviser records with the SEC or with FINRA.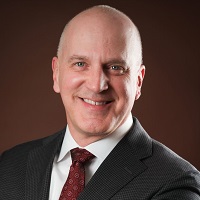 Senior Partner, Signature Estate & Investment Advisors
Financial adviser Tom West, CLU®, ChFC®, AIF®, founded Lifecare Affordability Plan (LCAP) to address a critical need for actionable planning that integrates finances, healthcare and senior housing. Tom has nearly 30 years of experience guiding families through financial and healthcare decisions. By bridging the gap between finance and healthcare, LCAP's experienced team works with individuals and financial advisers to provide families with a financial strategy that meets changing healthcare needs while preserving the caregiver's quality of life.