Annuity Payments Are 30% to 60% Higher: Time to Reconsider
When interest rates rise, so do payments on new annuity contracts. Maybe it's time to take another look at how annuities can fit into your retirement income.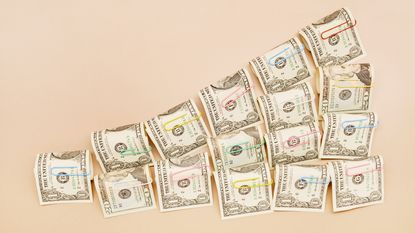 (Image credit: Getty Images)
Yes, interest rates are up, and that hurts new home buyers and other borrowers.
Yes, short-term interest rates paid on your bank account are higher.
Yes, long-term interest rates paid on new bond investments are up, too.
Subscribe to Kiplinger's Personal Finance
Be a smarter, better informed investor.
Save up to 74%
Sign up for Kiplinger's Free E-Newsletters
Profit and prosper with the best of expert advice on investing, taxes, retirement, personal finance and more - straight to your e-mail.
Profit and prosper with the best of expert advice - straight to your e-mail.
Did you know that higher interest rates also increase the payments on new annuity contracts? Those higher payments raise another important question: Is this the best time to start, or add to, the annuity payment portion of your retirement income?
Dollar-and-cent impact of higher interest rates on annuity payments
The impact of higher interest rates on your annuity payments is often hidden from view, since insurance companies don't publish them; rather, they are a component of the company's internal pricing. (Go2Income is one of a few organizations that reverse-engineer the annuity payment industry to estimate those interest rates.) Let me just state that these rates are up significantly, and they vary by the type of annuity, when payments start and whether they are for life or not.
You can see below how different types of annuity payments, in different situations, compare today with what they were at the end of 2021.
If you'd like to get a quote for today's annuity rates, you can use Go2Income's annuity calculator.
How do higher payments flow through your plan for retirement income?
Annuities provide lifetime income, so depending on the number and type you consider in your plan, you could experience a significant increase in starting retirement income since 2021 of about 15%. All because interest rates are up.
Other reasons to add annuity payments
And, as part of our weekly survey of annuity rates completed on Nov. 2, we observed a 1% to 2% increase in the majority of cases. Of course, more income should be a key factor in your planning, but what else is important?
Your percentage of safe income increases with annuity payments, particularly late in retirement
You can reinvest your extra income in tax-favored accounts like a Roth IRA or use it to pay for your life insurance or long-term care insurance premiums.
Annuity payments can continue for the life of a surviving spouse, or for a beneficiary, until your annuity premium has been paid
And the safe income from annuities enables a higher allocation to equities in your portfolio
It adds up to having more control over your retirement for you and your family.
What about what's happening in the world?
JPMorgan Chase CEO Jamie Dimon — "as close as Wall Street has to a statesman," according to The New York Times — has described the current wars and economic situation as possibly "the most dangerous time the world has seen in decades." However, even during the financial crises in the 1930s, highly rated U.S. life insurance companies met all their obligations. In addition, since the 1930s, there have been significant regulatory reforms, including the establishment of state insurance guaranty associations and stricter regulations on insurance company investments. That's why we consider annuity payments as "safe income."
Some advisers argue against annuities because you can theoretically make more money by investing in the stock market. They don't seem to worry about down markets that might limit your income when you need it most, and they don't mention taxes either.
What I say is, why not build a plan that integrates both investments and annuities?
Peace of mind
We can't predict the markets or the peak of interest rates, we don't know what catastrophe will happen next, and we certainly can't predict exactly how long we will live. All we can assume is that our finances will need protection if we plan to enjoy a long and happy retirement. That's why reliable, safe income is important.
You can test annuities for yourself and see how various amounts and types might work for you. Order a no-obligation plan from Go2Income to build a plan for retirement income that fits your specific needs.
related content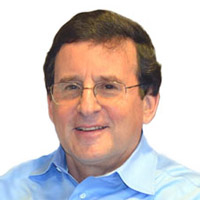 President, Golden Retirement Advisors Inc.
Jerry Golden is the founder and CEO of Golden Retirement Advisors Inc. He specializes in helping consumers create retirement plans that provide income that cannot be outlived. Find out more at Go2income.com, where consumers can explore all types of income annuity options, anonymously and at no cost.