Considering Annuities? How to Find the Right One for You
An annuity should fit your specific needs and goals. Picking the best fit for your future is as simple as asking the right questions.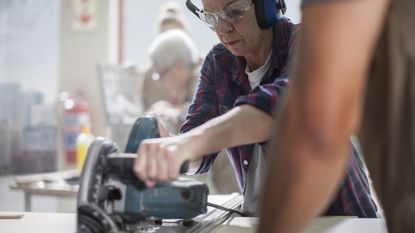 (Image credit: Getty Images)
Annuities are a powerful retirement tool that often go overlooked because of their complexity and people's misunderstandings about how they work, but they are a great way to protect your assets.
An annuity can help protect your retirement savings from threats such as sequence of returns risk from market volatility, longevity risks from outliving your money and inflation risks through the use of a guaranteed growth feature. Annuities come with dozens of customizable features, but careful planning and reflection on your personal goals for retirement can help you find the right one for you.
What Are Annuities?
There are three main types of annuities: fixed, fixed indexed and variable.
Subscribe to Kiplinger's Personal Finance
Be a smarter, better informed investor.
Save up to 74%
Sign up for Kiplinger's Free E-Newsletters
Profit and prosper with the best of expert advice on investing, taxes, retirement, personal finance and more - straight to your e-mail.
Profit and prosper with the best of expert advice - straight to your e-mail.
Fixed annuities function similarly to CDs, but instead of being backed by a bank, they're backed by an insurance company. They are a great short-term place for risk-averse investors to park their money, allowing your funds to grow tax-deferred at a fixed rate and giving you a guaranteed yield for the duration you choose, such as a three- or five-year term. When the term ends, you can take your money plus the guaranteed growth you earned. Currently, many fixed annuities are yielding more than a CD or Treasury. (opens in new tab)
A fixed indexed annuity (FIA) offers a safe mid- to long-term way to accumulate assets — a great fit for investors with a conservative- to moderate-risk tolerance. FIAs are a low-cost way to protect and grow your retirement funds, allowing you to have a guaranteed fixed account while still participating in the market through a basket of index funds, such as the S&P 500. For a fee (typically 1%), you can add a living rider benefit to a FIA that provides guaranteed growth and guaranteed lifetime income regardless of market performance. Alternatively, you can choose a FIA without guaranteed growth with only upside index earnings (no fee). Both options come with principal protection.
Variable annuities are another mid- to long-term investment option, offering the most opportunity for growth, but also the most potential for risk because their performance is linked to mutual funds and index funds (typically for a 2% fee). A good fit for those with a high-risk tolerance, variable annuities can come in many versions, with some offering guaranteed growth and lifetime income by purchasing a living rider benefit for an additional fee (typically 1%). This type generally does not provide principal protection on your cash value.
Alternatively, some variable annuities can set a maximum for how much your account can lose, which acts as a buffer to protect you from loss for a fee.
Why Annuities Matter
The last decade saw the stock market experience the longest bull run in history. But significant drops in 2000-2002, 2008, 2020 and 2022 have shown investors just how volatile the market can be and thus how important it is to have protection within your portfolio.
Annuities can help un-correlate your assets if the markets were to fall. At the very least, most annuities provide principal protection, and some can earn a guaranteed rate of return, no matter how the market is performing. Even more, an income rider can give you a guaranteed stream of income for one or two lifetimes. No other investment can provide those kinds of guarantees, making annuities a great addition to your income sources for retirement.
Questions for Finding the Right Annuity
Annuities can be fully customized, so to find the optimal annuity for your retirement, ask yourself the following questions:
How Much Guaranteed Income Do I Want?
Generating a variety of income streams, like Social Security and withdrawals from IRAs and 401(k)s, will help you meet your financial needs in retirement. Annuities can be a great additional guaranteed income source for retirees, so make sure to fund your annuity based on your income needs.
For example, if your estimated monthly expenses are $4,000, and your Social Security benefit will be around $2,000, you may choose to purchase a fixed indexed annuity with a living rider benefit that provides $2,000 of guaranteed income for your lifetime. Knowing how much income you will need from a guaranteed, protected source will determine how much money you should fund an annuity plan with.
What Is My Time Horizon?
Knowing your time horizon, or how far away you are from retirement, is important. All annuities have surrender charges (opens in new tab) if you try to withdraw from your annuity before the surrender period is complete. Even with surrender charges, most annuities allow you to withdraw up to 10% annually without penalty before the surrender period ends.
Once the surrender period is over, there are no restrictions on how you withdraw your funds. Surrender charges most often come into play when using a fixed, fixed indexed or variable annuity for accumulation or as an additional income source in retirement.
If you add a living benefit rider with guaranteed growth and lifetime income to your annuity, there is no surrender penalty, even if you start your guaranteed lifetime income before the surrender period ends! Get a variety of quotes from annuity providers, because one provider may offer a better rate if you plan to start your guaranteed income during the first three years of a policy, while a different provider may offer a superior rate if you plan to defer your income until the policy has reached four to seven years.
Do I Want Income for My Lifetime or Two Lifetimes?
Purchasing a living rider benefit (opens in new tab) can help enhance your annuity by stretching the payout phase of your annuity over your lifetime, no matter how long that is. A living rider benefit can pay for one lifetime, or couples can choose a joint lifetime income policy. This provides peace of mind, because if one passes away after using a single-income policy for many years, the surviving spouse may be left with a small death benefit to make ends meet.
A joint policy can continue to pay out to the surviving spouse, even if there is no cash account value left in the account! Policies typically have better payouts for a single life, in some cases offering up to 20% more.
What Do I Want to Accomplish?
Some people may want to use an annuity for principal protection to keep their money safe as they head into retirement. A fixed annuity or fixed indexed annuity could be a great fit.
Others may want to grow their assets and generate an additional source of income. A fixed indexed annuity with a living rider benefit can meet those needs!
Annuities can even meet specific goals outside of protection and growth. Do you want to protect your legacy? A death benefit guarantee can help.
Whatever your goal may be, keep it at the forefront of your mind as you search for an annuity.
Purchasing an annuity can help protect and preserve your hard-earned savings when market volatility hits. It may feel overwhelming at first, but working with an independent financial adviser with access to a wide range of annuity products and asking the right questions can lead you to make the best decision for your retirement.
This article was written by and presents the views of our contributing adviser, not the Kiplinger editorial staff. You can check adviser records with the SEC (opens in new tab) or with FINRA (opens in new tab).
President, Longevity Financial
Bradley Rosen is the owner and president of Longevity Financial (opens in new tab), an independent financial professional with over 24 years of financial planning experience. Bradley provides each client with a customized Design for Life By Longevity FinancialⓇ plan that encompasses each part of their financial picture, including investments, insurance, taxes and legacy planning. He is passionate about creating longevity with one's finances and prioritizing holistic health, both physically and financially. His unique approach to retirement planning is the result of watching both his grandmothers outlive their retirement income. For his dedication to educating and empowering women, he was awarded the Thelma Gibson Award in 2015. He has been featured in Forbes and on the local CBS, NBC and FOX TV news affiliates in his new hometown of Atlanta.