House Hacking: Make Money Off Your Home
House hacking involves renting out a part of your residence to create passive income. Here's how it works.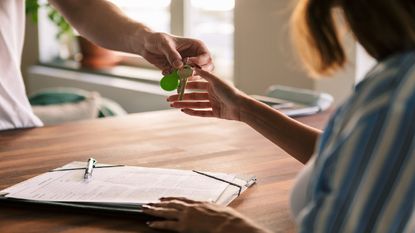 (Image credit: Getty Images)
Whether the economy is heading for a recession or not is a matter of some debate. Nonetheless, conditions remain challenging for many Americans. While inflation is easing, mortgage rates remain high, with the average 30-year fixed-rate mortgage running in excess of 7%, placing a home loan out of reach for many consumers.
However, today's high interest rates make the prospect of house hacking particularly timely. Homeowners who are having trouble making their monthly mortgage payments due to increased living expenses may be able to turn things around quickly by simply renting out part of their primary residence.
On the other hand, those who have been holding back on buying a home because interest rates are so high may be able to find something affordable if they can find a way to hack it. Here's what you need to know about house hacking, which is essentially just renting out part of your primary residence to create a passive monthly income stream.
Subscribe to Kiplinger's Personal Finance
Be a smarter, better informed investor.
Save up to 74%
Sign up for Kiplinger's Free E-Newsletters
Profit and prosper with the best of expert advice on investing, taxes, retirement, personal finance and more - straight to your e-mail.
Profit and prosper with the best of expert advice - straight to your e-mail.
How does house hacking work?
Multiple sources, including Business Insider, credit influencer Brandon Turner of BiggerPockets with coining the term "house hacking" in a blog post in 2013. Traditionally, house hackers bought a multifamily property and lived in one unit while renting out the other(s), using their rental income to pay their mortgage.
However, there are many other ways to generate rental income from your primary residence today. For example, you could simply rent out one or more rooms in your home, either for the short or long term. Services like Airbnb have made this easier than ever.
Other options include getting some roommates, building a separate structure called an accessory dwelling unit or in-law apartment on your property, or even just renting extra barn or garage space to someone who needs some extra storage.
In fact, the term "house hacking" has become so trendy that even house flippers who live in the house they're fixing up to sell are now considered house hackers.
The benefits of house hacking
The most obvious benefit of house hacking is the passive revenue stream that enables you to pay all or some of your mortgage, but that's not the only potential benefit. If you don't have a mortgage payment or if your rental income is more than your monthly payment, you can also put your rental income toward other expenses like property taxes, utility bills and other housing costs.
On the other hand, if your monthly rental income isn't enough to cover even your entire mortgage payment, you still benefit by being able to deduct a portion of your housing costs on your taxes, reducing your tax liability. You'll also benefit from depreciation on the property you're renting out.
Finally, the overall value of your home will likely appreciate over time, increasing the value of your total investment while you also increase your equity as you make mortgage payments.
Ultimately, depending on how all the other numbers work out, you could live in your home essentially for free while enjoying the benefits of home-price appreciation and increasing equity in your home.
Other benefits include owner-occupancy financing for your home, which means lower interest rates and better financing terms, and a potentially smaller down payment. It's also a fast and easy way to get started investing in real estate.
Bottom line
Of course, house hacking isn't for everyone, so you'll have to weigh the pros and cons. While there are many benefits, there are some other things to keep in mind that could become major barriers to entry for some would-be house hackers.
For example, some homeowners value their privacy too much to be willing to rent out part of their home. Of course, while traditional house hacking involves renting out part of a primary residence, it is possible to offer short-term rental space without living in a property. However, it takes careful planning and research to ensure that you don't run afoul of the law by doing this.
It's also important to set boundaries for your tenants, like restricting the number of nights guests are allowed to stay with them or, on a more personal note, simply remembering to act like a landlord by collecting rent and handling maintenance requests.
Finally, it's also critical that you abide by all local laws and regulations, budget for any potential repairs or maintenance that might come up, screen potential tenants, and choose your investment property wisely if you are buying one expressly for the purpose of house hacking rather than renting out part of your current home.
Ultimately, any homeowner who gives all these considerations careful thought will surely make the right decision for them.
Related Content
Jacob is the founder and CEO of ValueWalk. What started as a hobby 10 years ago turned into a well-known financial media empire focusing in particular on simplifying the opaque world of the hedge fund world. Before doing ValueWalk full time, Jacob worked as an equity analyst specializing in mid and small-cap stocks. Jacob also worked in business development for hedge funds. He lives with his wife and five children in New Jersey. Full Disclosure: Jacob only invests in broad-based ETFs and mutual funds to avoid any conflict of interest.