Yes, You Can Be the Beneficiary of Your Own Life Insurance Plan
A life insurance policy that includes living benefits could be a game-changer if you become ill or need long-term care.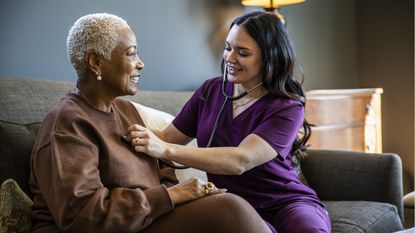 (Image credit: Getty Images)
Most people purchase life insurance with the idea of protecting their loved ones. They want to know that when they die, their surviving family members will be financially secure. In other words, most people think life insurance is only for dying!
Some life insurance policies also offer benefits that can be used while the policy owner is living. A policy with "living benefits" can provide the policy owner financial support, for example, if long-term care is needed due to a diagnosis of a terminal or chronic illness. The policy owner can access some or all of the life insurance policy's death benefit, regardless of the cash value. They must qualify medically, and usually it can be the policyholder's own physician who gives a certifying letter to qualify for benefits. There is no gatekeeper, since this is part of the policy's benefits.
The popular mantra is "buy term and invest the difference!" There are times when this is absolutely necessary. For example, if a person is renting a home, it is in their best interest to own a home as soon as they are able because they build and own the equity on their home. It is the same thing with insurance. A person should have a cash-value life insurance policy, rather than rent a term policy for 10, 20 or 30 years.
Subscribe to Kiplinger's Personal Finance
Be a smarter, better informed investor.
Save up to 74%
Sign up for Kiplinger's Free E-Newsletters
Profit and prosper with the best of expert advice on investing, taxes, retirement, personal finance and more - straight to your e-mail.
Profit and prosper with the best of expert advice - straight to your e-mail.
Using life insurance in this way has its pros and cons, just like any financial decision. It is important to have a good understanding of how these strategies work. Be sure your policy is properly structured for this purpose. If you already have a policy, your financial adviser can review it and may be able to suggest any necessary changes. Keep in mind that not all insurance agents will fully understand how to implement these strategies.
Here is how you can be the beneficiary of your own insurance plan.
Using living benefits to help cover health care costs
Online research may likely navigate you to articles that warn against using a life insurance policy for anything other than the death benefits. I can tell you, though, that based on my personal experience, signing up for living benefits, also known as accelerated death benefits or terminal and/or chronic illness benefits, could be a game-changer for you and your family. As the policy owner, if you or your loved one becomes ill, those living benefits may make a major difference in your coverage.
When you buy a permanent life insurance policy, such as universal or whole life insurance, or a hybrid, like an indexed universal life policy, or IUL, a portion of your premiums goes into a separate account that builds cash value. And if you accumulate enough in cash value, it may be possible to take a loan against or withdrawal from that amount. People may get intimidated by the term "loan," but this can be a handy option if you suddenly need money to pay for an emergency expense, for example a home repair or temporary job loss.
If you borrow the money, you'll get it tax-free, though you will pay interest. And withdrawals may also be tax-free — unless you take out more than you've paid into your policy. After that, withdrawals may be taxable.
Keep in mind that usually the most efficient way to take tax-free income is to do it as a policy loan. This works very much like a home equity loan. If you borrow your equity, it's not a taxable event. Unlike the home equity loan, your insurance policy loans may earn interest for the remaining years of the life policy, even after the loan fee. The borrowed money plus cost gets paid back at death. This could reduce the initial death benefit, but this is why you have living benefits!
Some policyholders may even find it makes sense to use their life insurance to help supplement their other retirement income streams. Again, I speak from experience. I'm building this strategy into my own personal retirement plan.
There are drawbacks, including some complex IRS rules that could trip you up if you aren't working with a specialist. But this method is worth exploring — especially if you have concerns about running out of money, or running into higher taxes in retirement. One can even use this strategy to rescue their IRAs from some of their tax liability.
Take time to shop around
One of the best things you can do before purchasing a new life insurance policy is to research and compare insurance companies, policies, premiums, fees, and other costs.
You may also want to talk to your financial adviser about how the various types of insurance policies and riders could affect your retirement income plan, tax plan and estate plan. Remember, any money you borrow or withdraw from your policy can reduce the death benefit that will go to your loved ones.
I know when most people look at buying life insurance, they feel as though it doesn't really benefit them — it's usually something they're doing for somebody else. But when implemented correctly, you can be the beneficiary of your own life insurance policy. Your policy can help protect your family's financial security after your death and while you're still alive.
Kim Franke-Folstad contributed to this article.
The appearances in Kiplinger were obtained through a PR program. The columnist received assistance from a public relations firm in preparing this piece for submission to Kiplinger.com. Kiplinger was not compensated in any way.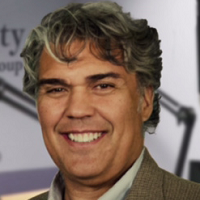 Founder and CEO, Prosperity Group Advisors, LLC
Greg Elie is the founder and CEO of Prosperity Group Advisors, LLC. He is a licensed financial professional with more than 33 years of industry experience and holds health and life insurance licenses in many states, including South Carolina, North Carolina, Tennessee, Florida, Georgia, Alabama and Texas. Greg's goal is to help clients have a more prosperous and less stressful retirement by protecting their assets from nursing home costs, inflation and stock market volatility.