Eight Ways to Save Money on Life Insurance
Shopping around and taking good care of yourself can help make life insurance more affordable, as well as buying a joint policy and avoiding overinsuring yourself.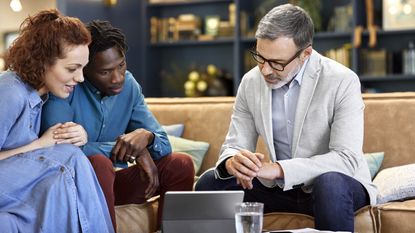 (Image credit: Getty Images)
Finding affordable life insurance from a trustworthy company often falls to the bottom of the to-do list. Many Americans have trouble finding the right insurance policy, with 48% of adults confessing to having no insurance at all, according to the Life Insurance Consumer Report Study 2023 by Insurist.
So, how do you save money on a life insurance policy? Seventy-three percent of adults said that the cost of life insurance was too high. This guide provides some helpful tips on how to lower the cost of your life insurance.
Why Do You Need Life Insurance?
A life insurance policy provides security for family members and dependents. If you die unexpectedly, your loved ones could be left with financial commitments, medical care, and other unforeseen costs. Life insurance acts as a plan to protect your loved ones in the event of your unexpected death.
There are three main types of life insurance to consider when gathering quotes — level cover, increasing cover or decreasing cover. It is a good idea to discuss your needs with your family before you begin searching for the right policy. The cost of your life insurance policy will depend on variables such as your age, medical conditions, and amount of coverage.
Here are eight ways you can save money on life insurance.
1/8
1. Compare Quotes.
The wisest way to find the best price for any product is to shop around. Life insurance policies are no exception. Some things to consider when researching life insurance policies include the following:
Look at reviews and financial ratings of insurers.
Understand the different types of life insurance.
Read policy documents before making a decision.
Ask about extras and whether you need them.
Don't be afraid to ask questions. Your insurance provider should be transparent about its fees and what is included in your insurance policy. Asking about the finer details and removing unnecessary elements from your coverage could save you money and stress in the future.
2/8
2. Get a Medical Assessment.
You must be honest with your insurance provider about your medical conditions and health status. Getting a physical exam from a registered health practitioner will reveal any hidden illnesses or issues that could affect your insurance premiums in the future.
Understanding your health and fitness levels will help you to find appropriate coverage from a company that will pay out in the event of your death. Many insurers will refuse payouts if they are unaware of critical illnesses or health conditions.
3/8
3. Stay Fit and Healthy.
Maintaining optimal health is one of the easiest ways to lower the cost of your life insurance policy. Your life insurance premiums could be reduced if you stay active and healthy. An annual health check will prove to your insurer that you are taking steps to improve your lifestyle and remain healthy. But you should stick to a healthy diet to ensure you are in the best health possible.
4/8
4. Stop Smoking.
Smokers are a gamble for life insurance providers compared to non-smokers. Smoking is a threat to your health and well-being, which is guaranteed to increase the price of your policy. Quitting smoking is an easy way to lower the cost of your life insurance and improve your health.
5/8
5. Avoid Overinsuring Yourself.
Life insurance providers may try to sell you more coverage than you need to earn extra commission. Paying for unnecessary extras could affect your lifestyle if the monthly payments are more than you can afford.
I recommend that your life insurance coverage should be no more than 10 times your salary. The monthly payments should be affordable and allow flexibility for savings and other financial investments that could protect your family's future. The payout should pay off outstanding debts and give your loved ones enough money to survive without your income.
You may need more coverage if you have large amounts of debt or a big family. Discuss your needs with your family and assess your financial situation before you begin researching life insurance policies.
6/8
6. Consider a Joint Policy.
Combining life insurance coverage with your partner could be cheaper and more convenient. Protecting your spouse by including them in a joint policy is a better choice if you have children or dependent family members. However, a joint policy will pay out only once, so it is worth considering this when shopping for coverage.
Joint life insurance coverage is often more affordable than two separate policies. Compare single and joint policies to see how much you could save by combining your insurance with your partner.
7/8
7. Buy Insurance as Early as Possible.
The cost of life insurance increases as you get older and develop health problems. Buying your insurance policy as soon as possible could guarantee your premiums remain low throughout your life. Your insurance policy is more likely to be affordable if you are young, fit and healthy.
8/8
8. Find a Suitable Policy for Your Needs.
Large payouts equal expensive insurance premiums. The payout should cover any large debts or financial commitments and take care of your family. Some important things to consider when choosing an insurance policy include the following:
Paying for the future — weddings, college funds, funerals, etc.
Disability or paralysis coverage. (Remember that there is also a possibility to qualify for Social Security disability benefits.)
Medical costs and long-term care.
Terminal illness coverage and associated costs.
Finding the right life insurance is a personal experience with lots of variables to consider. Although it is difficult to plan for the future, you should discuss potential problems and health conditions with your family to ensure you have the best coverage to protect your loved ones if you pass away.
Final Thoughts
Saving money on your life insurance is easy when you conduct thorough research. Finding a policy that suits your needs will guarantee the best outcome. Some useful things to remember when searching for life insurance include the following:
Long-term policies are more expensive.
High payouts mean larger premiums.
Joint policies are cheaper.
The best way to find the right policy is to collect several quotes and discuss them with your loved ones. Speak to a financial adviser if you have more questions about life insurance and need additional advice.
This article was written by and presents the views of our contributing adviser, not the Kiplinger editorial staff. You can check adviser records with the SEC or with FINRA.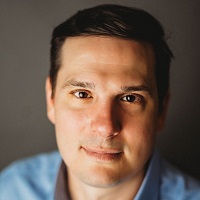 Shawn has been a licensed financial professional focusing on annuities and insurance for more than a decade. His former role was training financial advisers, including for a Fortune Global 500 insurance company. He's been featured in Time magazine, Yahoo! Finance, Entrepreneur and Bloomberg.