Want More Control of Your Banking Data? There's a New Plan For That
Financial institutions would need to make your banking data available for free if a new CFPB proposal is approved.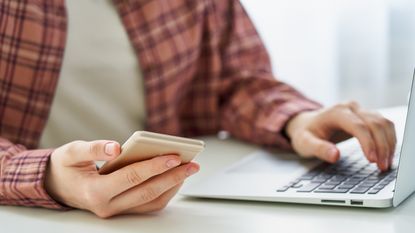 (Image credit: Getty Images)
The Consumer Financial Protection Bureau (CFPB) has introduced a rule aimed at advancing open banking by giving consumers more control over their financial data and providing safeguards against companies misusing this data.
The proposal, dubbed the Personal Financial Data Rights rule, would promote competition among financial institutions by prohibiting them from "hoarding" a person's data and requiring them to share it with other companies at the customer's request, the CFPB said. The rule would also forbid companies receiving the data from misusing or wrongfully monetizing the sensitive personal data.
The move comes as the federal government has been cracking down on financial institutions over lending practices, junk fees and more. In July, for example, the CFPB and the Office of the Comptroller fined Bank of America $250 million for illegally charging junk fees, withholding credit card rewards and opening fake accounts. Last week, the CFPB and the Federal Trade Commission slapped a $23 million fine on credit reporting agency Trans Union over illegal rental background checks and placing security locks and freezes on consumer credit reports.
Subscribe to Kiplinger's Personal Finance
Be a smarter, better informed investor.
Save up to 74%
Sign up for Kiplinger's Free E-Newsletters
Profit and prosper with the best of expert advice on investing, taxes, retirement, personal finance and more - straight to your e-mail.
Profit and prosper with the best of expert advice - straight to your e-mail.
The CFPB's newly proposed rule would allow people to share data about their use of checking and prepaid accounts, credit cards and digital wallets, which would allow them to use competing banking products and services "without worrying that their data might be collected, used or retained to serve commercial interests over their own," the agency said.
That would make it much easier to switch financial institutions if you are unhappy with the service because you won't lose your transaction history, CFPB Director Rohit Chopra said in a statement.
You also wouldn't need to start over with a new provider that has less history with you and so would be less likely to offer you better deals, Chopra said. This would allow the new provider "to consider your full history when offering you a loan, instead of relying on a summary from the credit reporting conglomerates," he added.
Under the proposal:
No Junk Fees: Banks and other providers must make personal financial data available to consumers or their agents for free and through secure digital interfaces.
Legal Right to Share Data: People would have the legal right to grant third parties access to information associated with their credit card, checking, prepaid and digital wallet accounts.
Walk Away from Bad Service: People would be enabled to walk away from bad services and products because providers would not be able to trap consumers by holding their data.
"The Personal Financial Data Rights rule would help address many of the root causes of sticky banking — by giving people more power to walk away from bad service and enabling small community banks and nascent competitors to peel away customers through better products and services with more favorable rates," Chopra said.
Have a complaint about a bank?
The CFPB encourages people to submit complaints about financial products or services and says that it receives more than 20,000 complaints weekly. To submit a complaint, visit the CFPB's website or or call (855) 411-CFPB (2372).
Related Content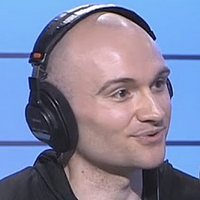 Joey Solitro is a freelance financial journalist at Kiplinger with more than a decade of experience. A longtime equity analyst, Joey has covered a range of industries for media outlets including The Motley Fool, Seeking Alpha, Market Realist, and TipRanks. Joey holds a bachelor's degree in business administration.