Ticket to Work Program: What Is It and How Does It Work?
This Social Security Administration program is underused and underpromoted, yet hundreds of thousands of American workers could access its benefits.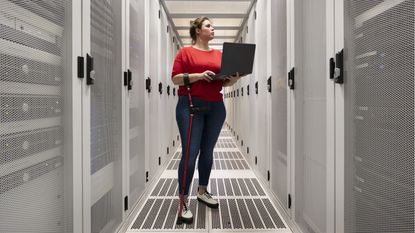 (Image credit: Getty Images)
Federal programs that are designed to improve economic opportunities for American workers are essential to the economy and must be protected — and promoted so that the government and taxpayers get the most out of them. Yet, you probably have never heard about the Social Security Administration's Ticket to Work Program.
The Ticket to Work (TTW) Program was enacted by Congress and established by the SSA to assist workers who are approved for federal disability insurance to get back into the workforce, with the goal of building their work earnings and leaving Social Security Disability Insurance (SSDI) benefits behind.
Upon entry into TTW, program participants are able to try working, earning as much as they want in the first year while protecting their full SSDI benefits, and can receive Medicare for up to 93 months. If widely known and promoted, this free and voluntary program could help more than 1 million individuals return to the workforce, mainly those between the ages of 18 and 64 who receive SSDI benefits.
Subscribe to Kiplinger's Personal Finance
Be a smarter, better informed investor.
Save up to 74%
Sign up for Kiplinger's Free E-Newsletters
Profit and prosper with the best of expert advice on investing, taxes, retirement, personal finance and more - straight to your e-mail.
Profit and prosper with the best of expert advice - straight to your e-mail.
Ticket to Work has too often been under-marketed and overlooked. As a result, this return-to-work apparatus for former workers remains underutilized and unknown. The SSA needs to engage more visibly and endorse TTW with American workers specifically to improve the solvency of the Disability Insurance Trust Fund and, most important, empower the communities the SSA serves.
We are dealing with changing workplaces, new work opportunities and many financial alternatives for individuals with disabilities — and TTW is an existing, untapped route to prosperity on many levels.
How does the Ticket to Work Program work?
The program connects participants with free service providers to help them decide if returning to work is the right decision and to assist with the journey to financial independence. It is important to ensure that both ordinary citizens and lawmakers understand why this program is essential so that it stays fully funded and intact.
More than 159 million U.S. workers are insured for this combined disability insurance and return-to-work benefit (SSDI and TTW). The SSA's own research indicates 18% to 20% of SSDI beneficiaries plan to return to work in three years, while an additional 20% to 22% are interested in returning to work. However, estimates show only about 5% of Social Security beneficiaries use the SSA's Ticket to Work Program to do so.
This roughly 35% gap between those who are considering returning to work and those who use TTW leaves thousands of eager and qualified potential workers stuck in the SSDI system with no knowledge of how to move forward.
In the midst of an ongoing labor shortage, these circumstances are a disservice to beneficiaries, taxpayers and our economy. In addition, as the Disability Insurance Trust Fund continues to diminish more quickly than we can replenish it, promoting TTW would help the solvency issue by getting people slowly and comfortably back on their feet on their own terms.
Education necessary on how SSDI and TTW work together
Additionally, educating individuals about how SSDI and TTW work together would clear up common confusion about disability insurance. When recovering from an injury that has rendered them unable to work, many SSDI recipients are reluctant to attempt a return to the workforce because they worry they will permanently lose their benefits and be unable to get them back if the injury returns or something else goes wrong. This simply is not the case.
Addressing this lack of current knowledge, understanding and familiarity with these protections is key to altering the opportunity we have with the dual SSDI-TTW benefit for American workers.
TTW has enormous potential. But currently, the majority of the effort to raise its visibility falls on service providers across the country. Although there are currently more than 7.5 million SSDI recipients, only 315,517 Americans have tickets assigned to them in the TTW program. That's less than half of 1% of recipients.
An essential program like Ticket to Work makes both financial and ethical sense, and it generates a vital return on our investment.
Imagine if 1 million motivated workers could get back into our economy, because they want to, and because they finally heard about the program designed to get them back.
On the heels of narrowly dodging budget cuts to crucial programs because of the debt ceiling debate, the SSA needs to be doing everything it can to get the people who want to return to work out of the system and comfortably back on their feet. It benefits all of us.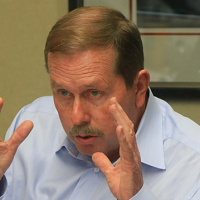 Founder, President and CEO, Allsup
Jim Allsup is founder, president and chief executive officer for Allsup, a nationwide provider of disability-related services, including the wholly owned subsidiary Allsup Employment Services, which is a Social Security-authorized Employment Network providing nationwide services to individuals with disabilities through the federal Ticket to Work Program.