What to Expect from the 2022 Summer Travel Season
Travelers have been dealing with the trials and tribulations of canceled trips and elusive refunds for nearly two years. It will get better this year.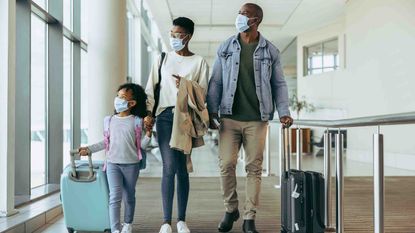 (Image credit: Getty Images)
When Katie Knox, of East Lansing, Mich., booked a flight to Paris to visit her boyfriend over the holidays, she locked in a low fare on budget airline Frenchbee. But then her boyfriend tested positive for COVID-19 only days ahead of her planned departure, delaying her trip by 10 days. She changed her flight, but her sad saga was just beginning. Her Delta Airlines flight from Detroit to Newark, N.J., where she was connecting with her flight to Paris, was canceled, thanks to COVID-related staff shortages.
Knox had to wait a day to get another flight to Newark. She spent the night in a Detroit airport hotel and decided to book a new flight with Swiss Air from New York to Copenhagen, where her boyfriend was traveling to be with his family. She received a credit for her Frenchbee flight and booked a return flight home on Iceland Air. But that flight was canceled because of severe weather in Reykjavik. She opted for a refund instead of a new flight—but because she had booked the flight on travel aggregator Gotogate, she had to spend 10 hours on the phone, on hold and on multiple calls, trying to lock in the money. In the end she was promised the refund—which she was told could be delayed up to a year.
Welcome to travel in 2022. After two years of navigating the complexities of canceled, interrupted or delayed plans, thanks to the pandemic and its many ripples and waves, as well as severe weather, travelers endured another episode of canceled flights over the holidays. Now, many people have their sights set on traveling freely again this summer. But with COVID-related uncertainty, locking in travel itineraries may feel like wishful thinking.
Subscribe to Kiplinger's Personal Finance
Be a smarter, better informed investor.
Save up to 74%
Sign up for Kiplinger's Free E-Newsletters
Profit and prosper with the best of expert advice on investing, taxes, retirement, personal finance and more - straight to your e-mail.
Profit and prosper with the best of expert advice - straight to your e-mail.
Even so, travel experts are anticipating a rebound for tourism this summer, particularly in places where borders are just beginning to reopen. Many public health experts are predicting a relatively quick end to the omicron surge. And even if the virus sees a new surge from a new variant, the key to successful travel this summer will be good planning. That will include being vaccinated and getting a booster, plus packing a full-featured travel insurance policy.
Travel regulations this year are likely to shift from full-on border closures to vaccine requirements, says Melanie Lieberman, senior travel editor for The Points Guy, a travel rewards website. "We're already seeing some destinations announce vaccination expiration dates or booster requirements," she says.
Travel restrictions to Europe and Asia should begin to lift. And the market for flights to Europe should get competitive, says Scott Keyes, CEO and founder of travel website Scott's Cheap Flights. As travel restrictions relax, Europe is where airlines will begin to start adding routes quickly, says Keyes, and travelers should keep an eye out for deals.
Although there may be more opportunities for international travel this summer, most vacationers will likely focus on domestic trips. "We know travelers are eager to return to their favorite destinations abroad, particularly in Europe, but until regulations and requirements for entry stabilize, many travelers will choose to stay closer to home," says Lieberman. National parks, beaches and other outdoor-oriented destinations will be popular. But don't expect great deals for domestic travel.
Placing bets on where to go is a balancing act of pricing and availability. Although domestic travel is the safest bet, some short-haul international destinations, such as the Caribbean and parts of Central and South America, that have been granting access with certain entry requirements should also be reliable destinations in 2022.
Air travel
Fortunately for fliers, major U.S. airlines made permanent changes during the pandemic, allowing flexible bookings for most tickets. That means you won't have to pay a fee if you need to change your flight—as long as you don't buy the cheapest fares. And airlines are not expected to go back on their word and change this policy anytime soon, says Keyes.
Chances are, if you've been traveling during the pandemic, you already have experience with this—you may even have accumulated a few flight credits from canceled trips. Be sure to read the fine print on these credits or vouchers, because not all airlines offer the same flexibility for your new booking. Pay attention to whether you are required to make your booking during a certain time frame or whether the new flight must take place during a certain time period.
For new bookings, if you want a flexible fare, avoid basic economy tickets. The cost difference between a basic economy and main cabin ticket may be low (recently as low as $20 or $30 for a $200 domestic flight), and it could be well worth paying for the upgrade if you compare that with the cost of changing your flight, which is typically $200. There are workarounds with certain airlines that offer even more flexibility. For example, if you book with United Airlines, you can later upgrade your basic economy ticket to a ticket with flight flexibility. And Southwest Airlines always offers flexibility on all tickets, no matter the price.
Requesting a flight change or credit is fairly straightforward when you book your travel directly with the airline. Once you place your request, you'll generally be issued a credit for the full cost of the flight. Most airlines let you apply those funds to any new flight, and some, such as American and United, will even allow you to transfer your flight credit to someone else. You'll always be on the hook for a fare difference for a new flight—unless the airline has made a special exception.
Travelers can expect continued COVID safety protocols, such as enforced mask-wearing, hand-sanitizing stations, and more contactless processes, such as scanning your own boarding pass. Don't expect talk about vaccine requirements for domestic flights to gain any traction.
Cruises
After the cruise industry shut down in 2020, the long-awaited return to cruising in 2021 proved promising, offering a host of COVID safety protocols on many new trips. Cruise lines have been requiring vaccinations for staff and most passengers, and cruises often require negative tests as well.
But the return to cruising has had hiccups reminiscent of the crises on cruise ships at the outset of the pandemic. Many travelers who sought out cruising as a fun, safe bubble of vaccinated people over the holidays were met with disappointment when the rise of the omicron variant quickly spread. And unfortunately, because cruise lines were only required to report positive case counts to passengers after the infections reached a certain threshold, passengers were often left in the dark about just how dire the situation was. The Centers for Disease Control and Prevention issued an open-ended warning to all Americans to avoid travel on cruise trips in December, regardless of their vaccination status. It was the agency's highest coronavirus warning.
Still, cruise industry experts are optimistic about prospects for this summer. "We're seeing signs that the travel outlook for 2022, particularly in the summer, is strong," says Colleen McDaniel, editor in chief of Cruise Critic, a travel website. "There's been pent up demand for a while, bookings for 2022 are strong, and we're hearing sentiment from cruisers that they're anxious to get out there," she says.
Many cruisers are looking to stay closer to home. Summer is a great time to visit Alaska, and although last year's Alaska cruise season was cut in half, this year should have a full Alaska season, McDaniel says. Masking regulations vary by cruise line. For example, Carnival Cruise Line updated its mask requirement as omicron began to spread, requesting that all passengers age 2 and older wear a mask on board, except when eating or drinking.
Although historically cruises have rarely offered refundable fares, many cruise lines continue to be flexible about cancellations. But discounted cruise fares have been few and far between. Prices now generally match what they were in 2019. The best time to book cruises is generally from January through March and sometimes a bit into April, during what the cruise industry calls wave season. During these months, you might find a discounted booking, or packages with perks that offer deals on board, such as free drinks or Wi-Fi.
Travel aggregators
Before you book with a third-party travel provider, be sure you fully understand their policies. If you've been struggling to get a refund for travel you booked with a third-party provider, you may have to be patient—as Katie Knox discovered with her marathon phone calls. "Anytime a third-party provider gets involved, there's an opportunity for the travel provider and the third party to defer to the other, which can mean a headache in terms of canceling, rebooking and getting a refund," says Lieberman.
Kiplinger reader Kevin Shea recently wrote to us about a frustrating experience he had with Expedia. He booked a European vacation for his family of four through Expedia on American Airlines. Expedia issued credits for the flights, but this past December, when he tried to book tickets using the credits for new flights this summer, he encountered error messages online. An Expedia customer service rep told him to contact American Airlines.
American Airlines helped him book the new fares. However, because the fares were originally booked through Expedia, the airline charged a $50 rebooking fee for each of the four tickets.
You will have an easier time getting credits or refunds if you book directly with the airline rather than through a third party. And if you book a flexible fare directly with an airline using points, the points should be automatically returned to your account if you cancel, Lieberman says.
Regardless of where you buy your ticket, U.S. airlines are legally required to provide a refund if your flight was canceled or subject to a significant schedule change or delay, according to the U.S. Department of Transportation. That usually means a schedule shift of two hours or more, although the DOT does not explicitly define what constitutes a significant delay or change. And airlines are not required to issue a refund for a significantly delayed flight that you choose to take; if a flight is significantly delayed, you may want to cancel your reservation, rebook another flight and collect a refund.
Rental cars are still in short supply
If you're renting a car in 2022, brace yourself for higher prices and longer waits at the rental counter. The industry has been rocked by shortages and price spikes since summer 2020. After the initial COVID-19 shutdowns and travel disruptions, more people rented vehicles for driving vacations or as alternatives to public transportation, but supply-chain kinks caused shortfalls in carmakers' inventories and left rental companies with fewer vehicles. Travelers who rented a vehicle at an airport location faced a nearly 60% increase in rental-car prices between August 2020 and August 2021, according to a report from J.D. Power.
To get the best price, book as early as you can and shop several rental companies. Closer to your trip, try using AutoSlash.com, an online car-rental service that may find last-minute deals.
A number of car-rental alternatives have popped up during the pandemic. Turo, the car-sharing service now available in every U.S. state, has seen business boom. However, note that you probably can't rely on your personal auto insurance if you're driving a Turo car because most policies only cover you if you're renting from an accredited car-rental company. Turo offers insurance plans that will add from 15% to 60% to the cost of your rental, depending on the level of protection.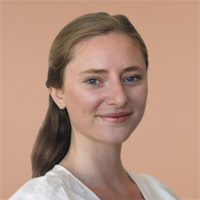 Staff Writer, Kiplinger's Personal Finance
Emma Patch joined Kiplinger in 2020. She previously interned for Kiplinger's Retirement Report and before that, for a boutique investment firm in New York City. She served as editor-at-large and features editor for Middlebury College's student newspaper, The Campus. She specializes in travel, student debt and a number of other personal finance topics. Born in London, Emma grew up in Connecticut and now lives in Washington, D.C.