Food Costs Are Up — Along With Promotions
With food costs still high, you're being more choosy about where to shop and dine. Supermarkets and restaurants are getting the message.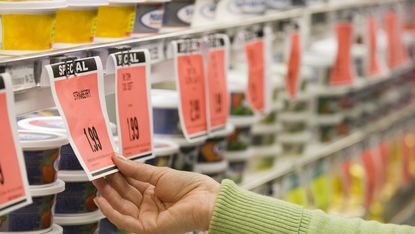 (Image credit: Fang Xia Nuo, Getty Images)
Food prices may be rising more slowly this year than last but they're still going up, a situation that is spurring supermarkets and restaurants to step up consumer discounts and deals.
Those food marketers are facing more choosy shoppers who are preparing more food at home and buying more necessities, focusing on lower-priced items and brands, as noted by executives at the world's largest retailer, Walmart, in an August 17 second-quarter earnings call.
Walmart's price rollbacks in the food sector have been higher this year than last, John Furner, CEO of Walmart US, told investors on the call. "Whether it's the Justice 17-inch backpack or the Frito-Lay multipack, from general merchandise to food, we are seeing rollbacks work across the business and customers are responding," he said. "They're choiceful. They're being thoughtful about what they buy."
Subscribe to Kiplinger's Personal Finance
Be a smarter, better informed investor.
Save up to 74%
Sign up for Kiplinger's Free E-Newsletters
Profit and prosper with the best of expert advice on investing, taxes, retirement, personal finance and more - straight to your e-mail.
Profit and prosper with the best of expert advice - straight to your e-mail.
While inflation and rising interest rates are pushing up the cost of just about everything, they are not the only culprits behind the food increases, studies show. Rising temperatures and extreme heat, for example, are destroying crops and contributing to sky-rocketing prices on goods such as coffee and olive oil.
Consumers continue to experience "sticker shock" over high food costs, according to a recent Wall Street Journal report. The report cites Nielson IQ data which found that food promotions are up to where they were before the pandemic, while food prices increased 11% from 2021 to 2022.
Flashy deals and buy-one-get-one promotions are appealing, but they should be considered within the larger structure and context of price increases, as the report points out. For example, the NielsenIQ study shows the average price of pretzels, sold at a price reduction or as a promo deal, were still 47% higher than the same period in 2019.
According to the Department of Agriculture's 2023-2024 Food Price Outlook, food prices overall are predicted to increase by almost 6%. Food-away-from-home prices are likely to rise more than 7%. While the prices are not expected to decline, they are likely to decelerate, however.
No reservations required
Besides the grocery checkout counter, consumers are feeling the pinch at restaurants. The number of restaurant diners has dropped significantly so far this year, according to a survey of 566 people last month by Revenue Management Solutions. Most of the respondents said they feel they are paying more at restaurants, resulting in them cutting back on visits, ordering fewer items and choosing less expensive restaurants.
The share of respondents reporting at least one weekly delivery, takeout or drive-thru meal fell by at least 13% year over year, the survey shows. Some 66% of respondents cited rising prices as the main reason.
The findings of another survey indicate that restaurants are right to prioritize offers. The survey of 2,500 people, which was conducted earlier this year for PYMENTS, shows that one in four fast-food customers seek deals when deciding where to eat.
In response, a push to win over customers with restaurant perks and limited-time promotions is on. Recent examples include Domino's free "emergency" pizza offer, and SmashBurger's kids-eat-free on Wednesday promotion.
Ways to save
Amid rising costs, ways to save may require thinking outside of the box. This may include, for example, using coupon apps, loyalty programs and cash-back credit cards with high cash-back rates.
As the holiday season nears another way involves looking for more more deals. Last year, major retailers including Walmart and Kroger offered discounts for bargain holiday meal planning.
Related Content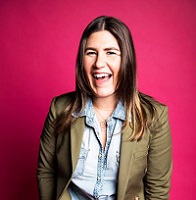 Jamie Feldman is a journalist, essayist and content creator. After building a byline as a lifestyle editor for HuffPost, her articles and editorials have since appeared in Cosmopolitan, Betches, Nylon, Bustle, Parade, and Well+Good. Her journey out of credit card debt, which she chronicles on TikTok, has amassed a loyal social media following. Her story has been featured in Fortune, Business Insider and on The Today Show, NBC Nightly News, CBS News, and NPR. She is currently producing a podcast on the same topic and living in Brooklyn, New York.