Back to School 2020: The 10 Best Laptops for Students
With hundreds of laptops to choose from, with wildly varying capabilities and price tags, we found the 10 best laptops for students in 2020.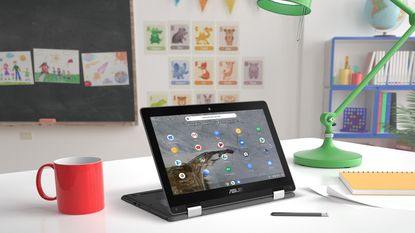 (Image credit: Courtesy ASUS)
Computer access has increasingly been a big part of high school and even primary school, and few are the college students who don't have a laptop of their own.
But what might once have been a "nice-to-have" is now a necessity as the COVID-19 pandemic makes online assignments and Zoom video conferences the new classroom space for students of all ages.
The mobility that laptops provide make them ideal for kids, who may need to scoot about the house to find a quiet place to work. And when things get back to normal, that same laptop can come back to school with them and continue to help them learn.
There are hundreds of laptops to choose from, with wildly varying capabilities and price tags. We narrowed the field to 10 of the best laptops for students in 2020. No matter which laptop you end up choosing, make sure to check for an integrated webcam (for remote learning support), and verify with your school board or college program whether they have any specific hardware requirements.
Also, don't forget to check if you qualify for a student discount. Apple (for example) offers both educational pricing, and a back-to-school offer of free AirPods (opens in new tab) with the purchase of a new MacBook. Demand is high, and models frequently sell out. If the one you want is out of stock, check the manufacturer's online stores frequently and scour retailers.
Contributing Writer, Kiplinger.com
Brad Moon is a tech industry veteran who contributes to a range of publications including Forbes, InvestorPlace and MSN Money and is an original member of the award-winning GeekDad blog. Over the past decade, he has also written about technology for Wired, Gizmodo, Shaw Media, About.com, The Winnipeg Free Press and others.