Has Your Emergency Savings Stash Grown? It Might Be Time For A Reality Check
The emergency savings stash for baby boomers and Gen Xers especially is likely to have fallen this year, Bankrate study shows.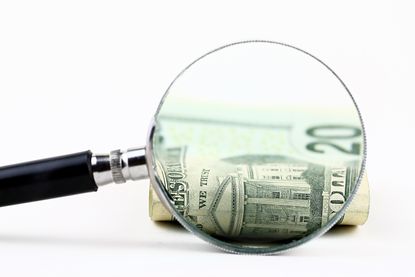 (Image credit: Getty Images)
Inflation and rising prices aren't just hurting consumers at the grocery store and gas pump. They are also halting accumulation of crucial emergency savings, a new survey by Bankrate found.
According to the survey of 2,500 Americans conducted last month, many households have even less in emergency savings now than they did at the beginning of the year, with nearly half of respondents citing inflation and rising prices as the culprit. Other factors included high levels of expenses, debt and interest rates.
The findings are especially staggering for baby boomers and Gen Xers. According to the study, they are, respectively, twice and three times as likely to have less saved for emergencies.
Subscribe to Kiplinger's Personal Finance
Be a smarter, better informed investor.
Save up to 74%
Sign up for Kiplinger's Free E-Newsletters
Profit and prosper with the best of expert advice on investing, taxes, retirement, personal finance and more - straight to your e-mail.
Profit and prosper with the best of expert advice - straight to your e-mail.
But those nearing retirement are not the only ones feeling the squeeze. In fact, more than half of Americans surveyed feel more behind than they should be with emergency savings — half said they felt "significantly" behind.
It might be time for a reality check, especially for those closer to retirement. The survey shows that this group has a bleaker outlook on the amount of time it will take to get back on track — about four years.
Considering the amount of emergency savings recommended in retirement is even greater for them than the standard six months, it may be a good time to consider new and more effective ways to save. Having a financial cushion with cash on hand is a good idea at every stage of life. Experts say that having an emergency fund also helps us stay out of debt.
Create a solid financial plan
Drawing out a solid financial plan is the first step to proactively calculate hNow much you need to save for retirement. In the short term, you can steadily increase the cash you have by placing it in low risk investments, cutting unnecessary expenses or moving your emergency fund to a high-yield savings account if it's not in one already.
To be clearer about your plans for retirement, create a checklist so you're in good shape when the time comes. As Kiplinger has previously reported, this could mean expanding your idea about what saving for retirement means. To browse some options that go beyond the standard 401(k) visit Go2Income.
RELATED CONTENT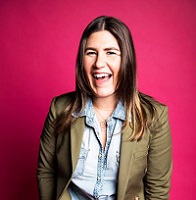 Jamie Feldman is a journalist, essayist and content creator. After building a byline as a lifestyle editor for HuffPost, her articles and editorials have since appeared in Cosmopolitan, Betches, Nylon, Bustle, Parade, and Well+Good. Her journey out of credit card debt, which she chronicles on TikTok, has amassed a loyal social media following. Her story has been featured in Fortune, Business Insider and on The Today Show, NBC Nightly News, CBS News, and NPR. She is currently producing a podcast on the same topic and living in Brooklyn, New York.