How Much Cash You Really Need
Determine what amount of money you need in case of an emergency.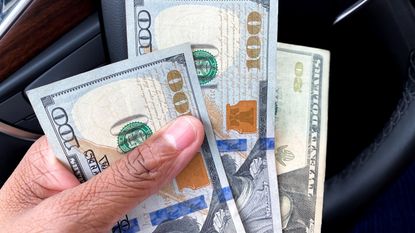 (Image credit: Getty Images)
In every stage of life, having a financial cushion (cash on hand) can prepare you for potential emergencies and provide some peace of mind.
While most experts recommend maintaining three to six months' worth of basic living expenses in an emergency fund, the amount of cash you really need depends on a few factors, including your current life and financial situation, your risk tolerance and your goals.
Consider your situation
Determining how much money you need depends largely on your current financial needs and risks.
Subscribe to Kiplinger's Personal Finance
Be a smarter, better informed investor.
Save up to 74%
Sign up for Kiplinger's Free E-Newsletters
Profit and prosper with the best of expert advice on investing, taxes, retirement, personal finance and more - straight to your e-mail.
Profit and prosper with the best of expert advice - straight to your e-mail.
"If you're single, you might be comfortable with less than six months of savings," says Carl Holubowich, CFP, Principal at D.C.-based financial planner, Armstrong, Fleming and Moore. "But if you have a spouse, kids and a mortgage, or if you worry about replacing a lost job or other income quickly, you likely need six months or even more."
Putting more cash in savings is also a good idea for prospective homebuyers who want to establish a sizable down payment.
If you're nearing retirement, you may want more than the standard six-month requirement to preserve the wealth you've built in case there's a bear market and your investments don't meet your expectations.
"Keeping two- or three-years' worth of expenses can provide a safety net to help get you through a down stock market," says Holubowich.
Evaluate your risk tolerance
Consider the degree of risk that you're willing to endure. The term is generally used for investors who can experience a lot of short-term volatility with their investment portfolios, but it can also apply to emergency savings.
If you tend to feel a lot of anxiety about a potential job loss or other major financial emergency, it may make sense to save more money to put your mind at ease. But if you're less worried about emergency expenses that may or may not happen, and you'd rather use your money for other financial goals, a smaller emergency fund may be a good fit for you.
Align your savings with your goals
While a solid emergency fund is important for managing financial risks, it's just one aspect of your overall financial plan. Depending on your cash flow, you may be able to work toward multiple savings goals at the same time, or you may need to prioritize one goal at a time.
The key is to consider the benefits of all of your financial goals to determine how to manage your money more effectively.
If your employer offers a 401(k), complete with a contribution match, for instance, it may make sense to maximize that match instead of putting that money into a savings account because it's essentially a 100% return on your investment and can accelerate your retirement savings plan.
If you have high-interest credit card debt, it could be a good idea to build up a small emergency fund to give you a buffer, then tackle your debt to free up more cash flow once you pay off your card's debt.
Determine hard numbers for your situation
As you consider your current situation, risk tolerance and goals, come up with a figure for cash on hand that will give you peace of mind. You may land on this number based on your monthly income or basic necessities, or you may simply use a flat amount that makes you comfortable.
Whatever you do, take your time to understand your situation, so you can come up with an amount that works best for you.
Related Content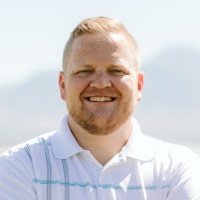 Ben writes about all things personal finance, including consumer credit, credit cards, mortgages, student loans, investing and budgeting, as well as travel. Before his career as a writer, Ben worked in financial planning and insurance, banking and auto financing. After working as a staff writer at NerdWallet and Student Loan Hero, he started freelancing full time in 2018. Ben earned a B.S. in business administration with a finance emphasis from Brigham Young University. He lives near Salt Lake City with his two kids and two cats.