How Financial Planning Tech Can Help You Maximize Every Dollar
It's Financial Planning Month, so it's a great time to explore how innovative technology can assist you when it comes to managing your savings and debt.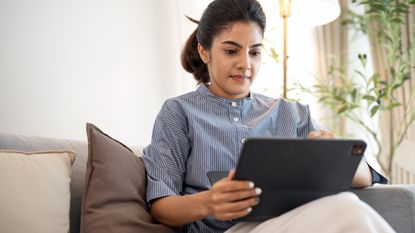 (Image credit: Getty Images)
October is Financial Planning Month, and this month we are reminded how important having a financial plan is — and how much value working with financial planning technology and a financial adviser can provide in helping you to achieve what is most important to you. According to a Hearts & Wallets survey from last year, 82% of consumers think about their financial goals, but only 54% of them actually have some sort of plan. And of those who do plan, only 37% have made plans in writing.
Written financial plans are important, and consumers can utilize innovative technology to maximize every dollar they earn along the journey toward reaching their goals.
For many individuals, competing priorities — like paying down debt, establishing an emergency fund and saving in their employer's 401(k) — can feel daunting, or even impossible. Making the right decision about where to allocate each available dollar most effectively can be complex. Leveraging technology and working with a financial professional can help make that process easier.
Subscribe to Kiplinger's Personal Finance
Be a smarter, better informed investor.
Save up to 74%
Sign up for Kiplinger's Free E-Newsletters
Profit and prosper with the best of expert advice on investing, taxes, retirement, personal finance and more - straight to your e-mail.
Profit and prosper with the best of expert advice - straight to your e-mail.
Once a plan is put in place, technology platforms can offer access to dashboards that provide a view of an individual's entire financial picture and allow them to see and track progress toward not only saving for retirement or dream purchases, but also toward other financial goals, like paying down debt, saving for health care expenses and more.
When thinking about how to maximize the impact of each dollar, there are several things that should be considered and appropriately prioritized. Using the financial planning technology available in today's marketplace, Americans can determine where to put their next dollar:
Emergency fund. Establishing an emergency fund is something that every individual should put on their agenda. Consumers can utilize financial planning technology to create emergency funds for meeting one, three or six months of emergency expenses. Smart technology can help to aggregate and harness personal and industry data to help consumers identify how much of their income to set aside to cover emergency expenses or meet expenses when they could be out of work.
Credit cards. Evaluating credit card debt and making decisions regarding which debt to pay down first is another area that should be evaluated. Consumers can create a personalized, and optimized, schedule to help them reduce and pay off credit card debt while reducing the overall interest being paid.
Health savings accounts. Certain financial planning solutions enable consumers to understand how much they would need to set aside in health savings accounts (HSAs) to meet their estimated annual expenses. They can also help consumers understand the potential tax-deferred growth of their contributions over time.
Retirement savings. Consumers can use financial planning tools to calculate how much savings they would need in order to meet the goals they have set for retirement. They can also view the potential impact that taking advantage of employer contributions or increasing personal contributions to a 401(k) could have on their savings over the long term for helping them to achieve a financially secure retirement.
Student loans. Some financial planning technology applications can enable consumers to evaluate multiple student loans with different interest rates to find the best way to pay off their college debt and track progress toward doing so.
Upcoming goals. Financial planning technology can create customized monthly savings strategies for helping consumers meet goals in the upcoming year or within the next decade. These include everything from saving for a vacation to the Caribbean or Europe, to buying a home or paying for a child's college tuition. By working with modern financial planning technology and/or advisers who rely on it, consumers can see how they can best allocate their paychecks, and other income, to obtain the savings to meet these goals and see the impact of potential budgeting changes.

Harnessing the right technology can not only help individuals address each of these financial questions, but also help to evaluate decisions across competing priorities and maximize the impact of each dollar. Even a slight change in how income is allocated can have a big impact on how quickly debt is paid down or wealth grows.
A financial plan is so much more than just setting financial goals — it also involves making the most of the money Americans have to meet those goals.
Making use of holistic financial planning tools can make the journey toward financial goals much more productive in the short and long terms. During Financial Planning Month this year, consumers should stop to think about how to maximize the impact of every dollar.
related content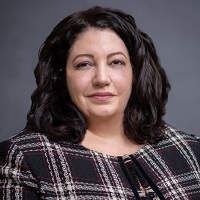 Group President of Financial Planning, Envestnet
Rose Palazzo is Group President of Financial Planning at Envestnet and leads us in our vision of creating financial wellness for all. Rose has extensive experience in the financial industry and in-depth knowledge of MoneyGuide as she came to us from the role of Head of Financial Planning for Morgan Stanley Wealth Management. Rose joined Morgan Stanley in 2008 as part of the Financial Planning organization to lead the development and launch the firm's proprietary progress to goals monitoring service. During her time as Head of Financial Planning she was responsible for managing the development, implementation and support of Morgan Stanley's financial planning offering.