This Is How Logan Roy of 'Succession' Should Have Approached Estate Planning
Open and honest communication with heirs is key to avoiding drama like in the Roy family and ensuring your estate is handled the way you want after you're gone.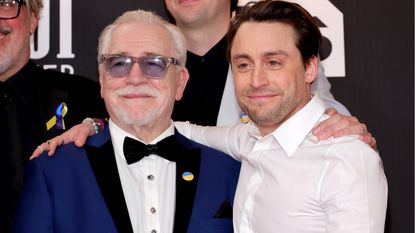 (Image credit: Matt Winkelmeyer, Getty Images)
The dramatic twists and turns in the struggle over control of Logan Roy's media empire and wealth on the HBO series Succession have captivated audiences. Fortunately, Logan and his family members, as well as his Waystar Royco colleagues, are not real people — and most of us are (hopefully) lucky enough to have more stable relationships with those closest to us. Nevertheless, families can be complicated, and tensions can boil over when sensitive issues like money and inheritances are at stake.
An ongoing, and engaging, process for estate planning (including succession planning for family-owned businesses) can help iron out potential conflicts between your children and other heirs. Below are some tips for how to smooth family waters and mitigate (if not eliminate) possible wrangling over your business and other parts of your estate:
1. Establish clear objectives for distributing your wealth.
It is vital that you and your heirs understand the goals behind how you wish to distribute and pass on your hard-earned wealth. For example, if your objective is to distribute your assets as equitably as possible among heirs, you should consider all gifts you have made over your lifetime, in addition to the assets that will be given out at your passing.
Subscribe to Kiplinger's Personal Finance
Be a smarter, better informed investor.
Save up to 74%
Sign up for Kiplinger's Free E-Newsletters
Profit and prosper with the best of expert advice on investing, taxes, retirement, personal finance and more - straight to your e-mail.
Profit and prosper with the best of expert advice - straight to your e-mail.
Other objectives — such as assisting heirs based on their need, ensuring care for children with special needs, determining succession plans for businesses or establishing plans for charitable giving — can be achieved through in-depth estate planning.
When meeting with family members and other heirs, be transparent about your individual objectives and why you are making the estate planning decisions under discussion, in order to help alleviate the risk of family disputes and tension over your estate. Dynamic visual tools can help you facilitate these discussions and ensure your heirs understand your wishes.
2. Sit down together to map out who gets what (and why).
Full transparency is important for maintaining strong relationships. Spouses, children and other loved ones should not be kept in the dark about what they will inherit. They also shouldn't be led to assume they will be receiving a certain amount of money or specific assets like homes or businesses. They'll be disappointed later when others inherit what they believe to be rightfully theirs.
Family patriarchs and matriarchs should discuss everything out in the open and sit down with all their children and other heirs in the same room to talk through who will get what after they are no longer here. By yourself, or with the assistance of a trusted financial adviser, you can present your vision and objectives in the form of printed multipage estate plans, or walk heirs through your plans via a PowerPoint presentation.
If you work with an adviser, you may be able to receive a report or obtain access to digital applications showing every asset you own and who will inherit it (or how, in the case of a business, it will be divided up).
Meeting with all of your children and other heirs in a room together can ensure they talk through conflicts over who gets what. For example, if one of your children protests that they should be entitled to your home instead of their sibling, you can say, "But you're married with three kids of your own, and your sister is divorced with two kids and doesn't have the same income you do."
Or, in another example, if a child says they should receive more money or a higher stake in a business, you can say, "Well, your brother has supported himself his whole life, even when he was in college, while I paid your tuition, helped you set up your business and gave you money to pay off debt — and if you figure that into the equation, your inheritance is actually pretty fair."
3. Don't wait to start the conversation.
The premiere episode of the first season of Succession began with Logan Roy's upcoming 80th birthday celebration. You shouldn't wait until you're about to turn 80 to have conversations about how you want to pass on your assets and your business, or to spring major changes to your estate plan on your children, as Logan did in the series.
You should begin estate planning early. Like Logan Roy, many people postpone discussions regarding estate planning, because they feel they are too young, don't want to contemplate their passing or feel they don't need one.
However, getting started early is critical. Engaging family members and heirs in these discussions can help to create transparency regarding your wishes and help to ensure that your estate plan meets your unique wishes and circumstances.
And don't just have a single conversation — return to your plans for your estate, including your business, on an annual basis, so everyone is clear on how, and why, you intend to pass on what you've worked so hard to achieve.
Only about one-third of American adults have an estate plan, and of those who do, one-fifth (20%) have not made updates in five years, according to a study by D.A. Davidson & Co. released in October 2022. Don't leave plans for your estate, and/or your business, up in the air. And don't avoid difficult conversations on the subject with your family members. Conduct open, transparent conversations on an ongoing basis with your heirs in order to prevent your family from descending into Succession-like acrimony.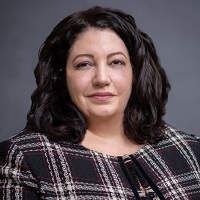 Group President of Financial Planning, Envestnet
Rose Palazzo is Group President of Financial Planning at Envestnet and leads us in our vision of creating financial wellness for all. Rose has extensive experience in the financial industry and in-depth knowledge of MoneyGuide as she came to us from the role of Head of Financial Planning for Morgan Stanley Wealth Management. Rose joined Morgan Stanley in 2008 as part of the Financial Planning organization to lead the development and launch the firm's proprietary progress to goals monitoring service. During her time as Head of Financial Planning she was responsible for managing the development, implementation and support of Morgan Stanley's financial planning offering.