When Saving for Retirement, Persistence Pays Off
Making a retirement savings plan and sticking with it can help cushion the blow when market downturns inevitably happen.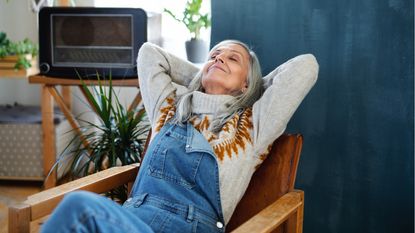 (Image credit: Getty Images)
After 13 years in the minor leagues, Drew Maggi was called to play in a Major League Baseball game. While he was hitless in his first game, in a subsequent game he recorded his first hit. Sometimes sticking with things pays off, especially when it comes to retirement.
Maggi had been brought up from the minor leagues to give another player a break. He knew after his third game that he'd be going back down to the minor leagues. The pressure was on to get a hit. Maggi told the Associated Press, "It was kind of like it was do or die here. … Who knows where it goes from here. Maybe I never get back up here and that was it. That was going through my head the whole day, so it was kind of like, 'You know what? I'm swinging. I'm going out hacking.'"
Not only does persistence pay off, sticking with a plan often does, too. That's what I love about our process. We've already made allowances for bad markets, good markets and flat markets. We know we're going to have all three, but it's easy for investors to get into the mentality that the market only goes up. We lose historical perspective.
Subscribe to Kiplinger's Personal Finance
Be a smarter, better informed investor.
Save up to 74%
Sign up for Kiplinger's Free E-Newsletters
Profit and prosper with the best of expert advice on investing, taxes, retirement, personal finance and more - straight to your e-mail.
Profit and prosper with the best of expert advice - straight to your e-mail.
It's hard to believe anything will change
I spent a lot of time walking around the woods when I was a kid. Being outside is often the best medicine, and when my mom said, "Find something to entertain yourself," out the door I went. I noticed something interesting that happens when you spend time in nature. I could explore the woods and know exactly where I'd come out if I started walking a certain direction — and it felt like it was impossible for me to be lost.
When I went over to my grandparents' house, sometimes I'd walk through their woods when we went hunting. I'd feel so confident about where to go, and I could walk right to where our tree stand was. I could walk out of the woods even on a pitch-black night. But when I went back after a couple of years, the woods had changed. New trees had grown up, our trails had been covered by growth, and little seemed the same.
Similarly, when we are in the midst of good times in the market, it can be hard to believe that anything will ever change — until it does. We know in our practice that it does change, and we know that in retirement when the market changes, it may be impactful. It makes sense to plan for all circumstances because you may not be walking through the same woods in retirement as you were during the years you were working.
A color-coded retirement plan
In our "3 Roles of Money" that I share with folks when they come to the office, we color-code our money. We have green, red and blue money. To help create the most efficient retirement plan, we want to have all three colors. Our green money is our bank money, and it should be liquid.
In an ideal world, we'll have six to nine months of bill-paying money in this bucket. The idea is that if we have an emergency, we have quick cash to deploy, and we won't have to use credit or have a fire sale on our investments.
If we have more than a year of bill-paying money in our green bucket, we have what is sometimes referred to as "lazy money," meaning money that is not earning a productive return. We need our funds to work for us, because the government tells us inflation is about 3% now. If we leave money sitting, we could be losing 3% per year.
Then we have red money. Our red money represents our investments in the stock market. We should consider having money allocated to the stock market throughout our lifetimes, because the market tends to grow with inflation. The market may help us maintain our standard of living by growing with the overall economy. The problem is that, in the short term, the market goes up and it goes down, but over time it has gone up on average. That's a great thing. The challenge is those down years.
If we hit one of those down years and we're distributing funds to our green bucket to pay our bills to supplement our retirement, then we are mathematically going to run out of money quicker than we otherwise would have. This is referred to as sequence of returns risk.
The other challenge is that if we're in the market, we should consider being a long-term investor. Warren Buffett once said, "If you aren't willing to own a stock for 10 years, don't even think about owning it for 10 minutes."
Here's a way to address these challenges
One example of conventional wisdom is to consider selling investments each month and put the proceeds in our green bucket. But we would violate Buffett's "rule" if we did that. So, what do we do?
We section off our blue and green money from our red money. We call the blue and green money our lifestyle money. Our blue money is our income money — but how do we figure out how much money to put in the blue bucket?
The first thing we need to think about is what it takes to pay your bills. We figure out what Social Security will pay you plus any other pension checks you may receive. Then we consider how much of a gap there is between what you have with Social Security and your income need. We multiply that number by 10 and put that in the blue bucket.
Planning for all types of markets
Some folks are really perplexed by this exercise. If that's the case, we normally end up putting 40% to 60% in the blue bucket. We invest in this bucket for stability, but we invest it so it's not lazy!
The reason we put 10 years of income money in the blue bucket is so that when the market invariably experiences a downturn, we can be reassured that we have 10 years of income money set aside. We don't have to worry that our retirement plans will be upended because of unruly markets. We are planning for all types of markets. I love helping people create a plan that allows them to have peace of mind when most people are frantic.
This article is intended for informational purposes only. It is not intended to be used as the sole basis for financial decisions, nor should it be construed as advice designed to meet the particular needs of an individual's situation.
Investment advisory products and services made available through AE Wealth Management, LLC, a Registered Investment Advisor. Insurance products are offered through the insurance business Clients Excel. Clients Excel is also an Investment Advisory practice that offers products and services through AE Wealth Management, LLC (AEWM), a Registered Investment Advisor. AEWM does not offer insurance products. The insurance products offered by Clients Excel are not subject to Investment Advisor requirements. The appearances in Kiplinger were obtained through a PR program. The columnist received assistance from a public relations firm in preparing this piece for submission to Kiplinger.com. Kiplinger was not compensated in any way. Neither the firm nor its agents or representatives may give tax or legal advice. Individuals should consult with a qualified professional for guidance before making any purchasing decisions. Our firm is not affiliated with the U.S. government or any governmental agency. 1933664-8/23
The appearances in Kiplinger were obtained through a public relations program. The columnist received assistance from a public relations firm in preparing this piece for submission to Kiplinger.com. Kiplinger was not compensated in any way.
related content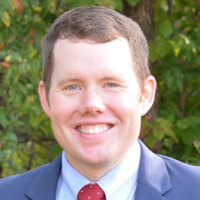 President and Founder, Clients Excel
David C. Treece is the president and founder of Clients Excel, an investment advisory firm in Spartanburg, S.C. David has helped many people understand the role annuities play in their financial planning since his start in the business 10 years ago. He writes a weekly financial newsletter that can be found on his firm's website (www.clientsexcel.com). David is an Investment Adviser Representative, and he is insurance licensed.