How Can I Prepare for an Unexpected Financial Emergency?
We asked some of our contributing financial experts what to do to cover emergencies, in addition to having an emergency fund. They give some great suggestions.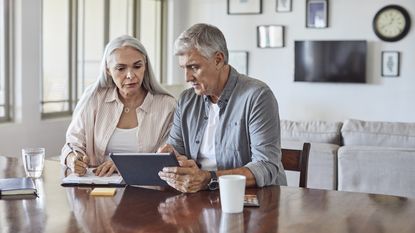 (Image credit: Getty Images)
Oh, the dreaded financial emergency. It crops up when you least expect it — usually late on a Friday, right? That's when our options for resolving the issue are the most limited, whether its air conditioning on the fritz (an especially big concern during all these heat waves) or a plumbing disaster. We're left scrambling to both secure expert help and pay for it. Or maybe you have an unexpected medical bill or lose your job. What can you do to make ends meet?
While there's no way to know what's going to happen or take steps, beyond the usual preventive ones, to head it off, you can at least be prepared in other ways. To find out what our options could be during a financial emergency, we at Kiplinger.com asked some of the financial experts among our Building Wealth contributors and Kiplinger Advisor Collective members to answer this question:
How can I best prepare for unexpected financial emergencies, such as job loss, medical bills or major home repairs?
Subscribe to Kiplinger's Personal Finance
Be a smarter, better informed investor.
Save up to 74%
Sign up for Kiplinger's Free E-Newsletters
Profit and prosper with the best of expert advice on investing, taxes, retirement, personal finance and more - straight to your e-mail.
Profit and prosper with the best of expert advice - straight to your e-mail.
Their responses range from setting up an emergency fund to cutting unnecessary expenses right away or tapping a home equity line of credit or your workplace benefits. They also have some ideas about what not to do, such as turn to predatory payday lenders.
Perhaps while you peruse their suggestions, you'll be inspired to check out some of the other stellar financial advice these experts offer Kiplinger.com readers on a regular basis (just click on their name to see their contributions and learn more about them).
Here's what our experts had to say about dealing with financial emergencies …
'Be proactive instead of reactive'
"Before disaster strikes, be aware of your financial options; be proactive instead of reactive. If you should be faced with an expensive emergency repair, what lines of credit do you have access to? Borrowing from your 401(k) can be a way to get needed money quickly, and since you're essentially making loan payments to yourself, interest rates are more favorable. Don't forget to check your homeowner's insurance policy — it may cover more home repairs than you realize. If you need quick access to money after an unexpected job loss, a home equity line of credit can be helpful to make ends meet while you look for work." — Brianna Gutierrez, a Building Wealth contributor
Build an emergency fund in a high-yield savings account
"Build up an emergency fund that you keep in a high-yield, FDIC-insured cash savings account. Your minimum target should be at least three to six months of essential living expenses. You can use a line of credit or credit card as a backup, but debt should be a last resort for unexpected financial emergencies, unless you are certain you can pay it off quickly or finance it at a low cost." — Chad Rixse, a Kiplinger Advisor Collective member
Emergency cash on hand is important, too
"While building an emergency fund or savings account is always an important step in being prepared for financial emergencies, it's equally important to have emergency cash on hand. Consider keeping a small amount of cash locked in a safe at home where it is protected. Another important step is being proactive. Do you have a high amount of debt that is holding you back? Build a strategy to pay it off and commit to putting any extra funds into your savings account. For example, let's say you commit 10% of your paycheck toward paying down your debt, and as it starts to decrease, you can start to put more money toward saving for an unexpected emergency." — Tony Drake, a Building Wealth contributor
Have a plan in place and consider workplace benefits
"Financial emergencies can make us feel out of control, which is why it's so important to have a plan in place you can fall back on to protect your goals and money even in times of uncertainty. Your plans can adapt for changing needs and circumstances, but if you're struggling with an unexpected expense or event, reach out for guidance before you reach into money you have set aside for other things like retirement. Your workplace benefits can potentially serve as a resource for professional guidance, financial education and support through a financial adviser or coach, who may be able to help you respond to your financial emergency from a more objective and strategic standpoint while also keeping your other financial goals on track." — Kate Winget, a Building Wealth contributor
Build an emergency network of resources
"While having an emergency fund set aside is something I'll always advocate for, another way to prepare for tough times is to create an emergency network for yourself of trusted individuals with diverse skill sets. By having this network, you have firsthand access to trusted resources when unexpected situations arise. Likewise, you can also offer your expertise to them in their times of need." — Justin Donald, a Kiplinger Advisor Collective member
Start cutting unnecessary expenses right away
"Just as important as having access to funds is cutting expenses. Many people wait too long to start cutting expenses. They assume the job loss, medical expenses or emergency is short-lived. Cutting unnecessary expenses as quickly as possible lowers the amount of income needed to cover expenses. Ending all subscriptions, gym memberships, lowering premiums on car insurance by driving less miles or even adjusting tax withholding (if your family income is going to be lower) can all help minimize the funds needed in an emergency." — Erin Wood, a Building Wealth contributor
Consider selling collectibles or jewelry
"One of the best ways to prepare for unexpected financial emergencies is to have an emergency fund. If possible, I recommend building up savings for 12 to 15 months in order to pay for medical bills or major home repairs and not be rushed into a new job. An emergency fund can be achieved through better monthly budgeting. However, aside from traditional advice, collectibles such as sports memorabilia and other items such as jewelry might be sold quickly to make up the difference. Also, stay away from predatory payday lenders." — Carlos Dias Jr., a Building Wealth contributor
Embrace spending less, minimalism, tidying up
"Develop muscles for spending less / beating as much as possible the inflation all around you. This will allow you to build that emergency fund, but also to get by on a smaller emergency fund when it's needed. This may be unorthodox, and only partly get you there, but watching the documentary on minimalism (Minimalism: A Documentary About the Important Things) or doing a Marie Kondo reorg of our stuff can give you ideas on where you can spend less." — Robert Ribciuc, a Kiplinger Advisor Collective member
Doesn't hurt to be paranoid
"It always pays to be prepared, and daresay even a little paranoid about unexpected changes that life may bring. I would advocate running through some hypothetical scenarios in your head to bring some peace of mind that you can adjust to major unexpected events in life. If you have to deal with a job loss, it's good to have an inventory of your best professional contacts that you can network with and may be able to provide introductions to new employers. You might want to research and keep track of top employers in your area that would be your first targets should you need to look for new work. Similarly, in addition to having an emergency fund, preparing for unexpected financial issues might mean keeping separate assets earmarked for paying off large bills like a home repair or medical bill. It might not warrant keeping extra cash on hand, but alternatively you might set up a lending facility like a HELOC (home equity line of credit) or credit line at your bank that is available should you need to borrow at a reasonable interest rate vs scrambling with high interest rate loans. In short, going through the thought exercises ahead of time for issues you may encounter and being prepared with solutions beforehand will save a lot of heartburn and money down the road." — Shane W. Cummings, a Building Wealth contributor
Explore unconventional methods of cash flow
"With a budget of essential and discretionary expenses in place, you'll be equipped to assess which portion of an unexpected event can be managed through expense reductions and which part may need to be covered by your reserves. Additionally, I recommend exploring unconventional methods to bolster your short-term cash flow. Consider evaluating any automated savings that could potentially be deferred temporarily. Similarly, you might contemplate adjusting your tax withholdings, bearing in mind that any shortfalls must be addressed later. Occasionally, the penalties associated with safe harbor withholding minimums could be outweighed by the potential costs of selling an asset at a loss or resorting to borrowing at unfavorable terms. This strategic approach can help you navigate financial challenges more effectively." — Thomas C. West, a Building Wealth contributor
Kiplinger Advisor Collective is the premier criteria-based professional organization for personal finance advisers, managers and executives.
related content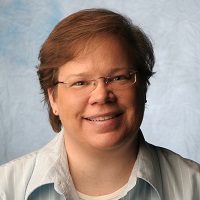 Contributed Content Editor for Building Wealth, Kiplinger.com
As Contributed Content Editor for the Building Wealth channel on Kiplinger.com, Joyce Lamb edits articles from hundreds of financial experts about retirement-planning strategies, including estate planning, taxes, personal finance, investing, charitable giving and more. She has 32 years of editing experience in business and features news, including 15 years in the Money section at USA Today.