Want to Feel Better About Life Insurance? Go Digital
Customer satisfaction with life insurance and annuity products picks up substantially when participants go digital, J.D. Power survey shows.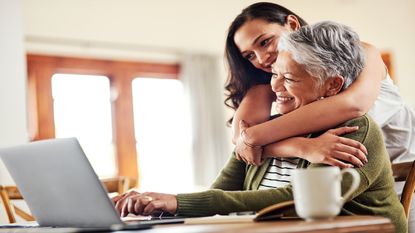 (Image credit: Getty Images)
Two recent studies by J.D. Power, one on individual life insurance and the other on individual annuities, found that overall, customer satisfaction with each of these products is improving. This is a big turnaround from recent years in which customer satisfaction and engagement decreased the longer an individual held a policy.
So what changed? Digital interaction. The studies showed that more customers use digital tools to monitor policy updates and changes and communicate with local agents and financial advisers. Nearly three-fourths, or 72%, of annuity customers regularly interact with their provider digitally via website, email, chat, text or mobile app.
Other key findings include:
Subscribe to Kiplinger's Personal Finance
Be a smarter, better informed investor.
Save up to 74%
Sign up for Kiplinger's Free E-Newsletters
Profit and prosper with the best of expert advice on investing, taxes, retirement, personal finance and more - straight to your e-mail.
Profit and prosper with the best of expert advice - straight to your e-mail.
The number of life insurance customers purchasing their policies for financial and final planning reasons increased to 39% in 2023 from 30% in 2022.
Customer satisfaction with annuity products is 800 (on a 1,000-point scale) this year, a significant 11-point increase from 2022, largely driven by increased digital engagement.
State Farm ranks highest among individual life insurance providers for a fourth consecutive year, with a score of 843. Nationwide (840) ranks second and MassMutual (809) ranks third.
F&G (formerly Fidelity & Guaranty Life) ranks highest among individual annuity providers, scoring 843. MassMutual (827) ranks second and Nationwide (826) ranks third.
"Sales of life insurance enjoyed a brief surge in popularity during the height of the pandemic, while sales of annuities have more recently soared," said Breanne Armstrong, director of insurance intelligence at J.D. Power. "Now, with more customers than ever engaging with life insurance and annuity providers more frequently via digital channels, we're starting to see a real evolution."
Should you buy life insurance when you're young?
It's safe to say, one of the last things on your mind is buying life insurance when you're young and healthy, But if you're between the ages of 20 and 40, now could actually be the best time to invest in your future.
Besides, there is usually less chance of being turned down for a life insurance policy when you're young, and policies are typically more affordable than when you're older. In fact, the monthly payment on a 30-year term life insurance policy may cost less than a few Uber rides or dinner at your favorite restaurant, and the protection means one less thing your family needs to worry about.
In much the same way, a retirement plan such as an annuity can provide reliable income when you need it and can often bridge the gap between your accumulated savings and Social Security or other sources of retirement income. Plus, annuities grow tax-deferred, which means Interest earned in a deferred annuity is not taxed until withdrawn.
About the findings
J.D. Power's 2023 U.S. Individual Life Insurance Study measured overall customer satisfaction with the largest individual life insurance companies in the U.S. The study is based on responses from 5,588 individual life insurance customers. The U.S. Individual Annuity Study measured overall customer satisfaction with the largest annuity companies in the U. S. from 3,579 individual annuity customers. Each study was conducted between May and July 2023.
Related Content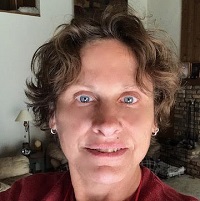 For the past 18+ years, Kathryn has highlighted the humanity in personal finance by shaping stories that identify the opportunities and obstacles in managing a person's finances. All the same, she'll jump on other equally important topics if needed. Kathryn graduated with a degree in Journalism and lives in Duluth, Minnesota. She joined Kiplinger in 2023 as a contributor.