Disability Insurance Can Provide COVID Coverage
If you are concerned about long-term complications from COVID-19, consider disability insurance coverage.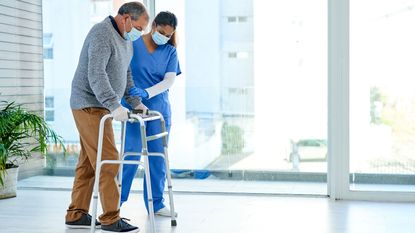 (Image credit: Getty Images)
Health insurance isn't the only benefit you need to review during open-enrollment season. Nearly half of large employers expect an increase in disability claims because of complications from COVID-19, or what's often called long-haul COVID, according to the Business Group on Health.
If you had COVID-19 and are concerned about long-term complications—or you have other long-term health concerns—you may want to consider disability insurance coverage from your employer. If your employer offers a group policy that provides long-term disability insurance, it may pay for the premiums or cover a portion of the cost. In other cases, you'll be on the hook for the entire premium, but you'll probably pay less than you'd pay for an individual policy.
Group disability insurance generally pays you up to 60% of your salary in the event that you're unable to continue working at your job, you can't switch to a different position, and the disability is expected to last for at least a year. Benefits are considered taxable income.
Subscribe to Kiplinger's Personal Finance
Be a smarter, better informed investor.
Save up to 74%
Sign up for Kiplinger's Free E-Newsletters
Profit and prosper with the best of expert advice on investing, taxes, retirement, personal finance and more - straight to your e-mail.
Profit and prosper with the best of expert advice - straight to your e-mail.
If you don't have access to a group policy through work (or you think the coverage is not enough), you can buy a policy on your own. Premiums for an individual policy are based on your job, the policy's definition of disability, the benefit amount, your gender and age, and other coverage details, with the cost typically equaling 1% to 3% of your annual salary.
Some policies, known as own-occupation policies, will provide coverage if you're unable to work at your specific occupation, even if you can do another job. More-restrictive policies, known as any-occupation policies, will pay out if you aren't able to work at any occupation. These policies are usually cheaper compared with other options.
To compare policies, go to www.policygenius.com, an insurance-comparison website. Or you can find an independent insurance agent at www.trustedchoice.com. Keep in mind that when you buy an individual policy, you'll be required to take a medical exam.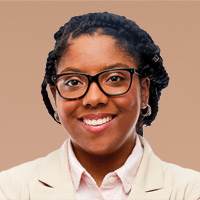 Ex-staff writer, Kiplinger's Personal Finance
Rivan joined Kiplinger on Leap Day 2016 as a reporter for Kiplinger's Personal Finance magazine. A Michigan native, she graduated from the University of Michigan in 2014 and from there freelanced as a local copy editor and proofreader, and served as a research assistant to a local Detroit journalist. Her work has been featured in the Ann Arbor Observer and Sage Business Researcher. She is currently assistant editor, personal finance at The Washington Post.