Give Your Credit a Boost
When times get tough, your credit profile could take a hit. Here's how to keep it in shape.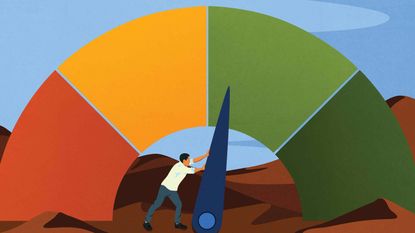 (Image credit: Illustration by Eglé Plynnikaité)
In addition to all of the other damage it has caused, the coronavirus pandemic has taken a toll on many individuals' credit scores. If you lost your job because of the crisis, for example, and fell behind on your bills, your score is in danger of a precipitous fall. Need some extra cash until you're back on your feet? Maxing out your credit cards or applying for several new cards at once could hurt your score, too.
The Coronavirus Aid, Relief and Economic Security (CARES) Act, which Congress passed last spring, includes some important provisions for borrowers. Even if you're not facing difficulties now, it's not a bad idea to brush up on steps you can take to keep your credit in good shape. You'll be armed with knowledge in case you need access to credit later—and you'll keep your credit reports in top condition by monitoring them for mistakes or fraud.
Check your credit reports
Through April 2021, you can get a free credit report online every week from each of the major bureaus—Equifax, Experian and TransUnion—at www.annualcreditreport.com. Typically, the free reports are available only once per year, but the bureaus have temporarily increased access in response to the coronavirus crisis.
Subscribe to Kiplinger's Personal Finance
Be a smarter, better informed investor.
Save up to 74%
Sign up for Kiplinger's Free E-Newsletters
Profit and prosper with the best of expert advice on investing, taxes, retirement, personal finance and more - straight to your e-mail.
Profit and prosper with the best of expert advice - straight to your e-mail.
Checking your credit reports closely and regularly is especially important if you have an "accommodation" on a loan—that is, forbearance or other relief, such as that available under the CARES Act. But regardless of whether you have an account in forbearance or in another program, make sure your credit reports are free of problems. Check that your name, current residence and previous addresses are listed correctly and that you recognize each account and inquiry on your report. If you see a credit card or loan that you never opened, a collection account that doesn't belong to you, or a "hard" inquiry (more on hard inquiries below) from a lender or some other entity with which you've never done business, that may be a sign that an identity thief is at work. Review all legitimate accounts for accurate reporting of their payment history and balances.
If you find an error or an indication of fraud on your report, contact the lender (or other company that furnished the information) and ask it to fix the problem. You should also file a dispute with each credit bureau reporting incorrect information—that preserves your right to take legal action if the issue isn't resolved. You can get more details and submit your disputes at the website of each credit bureau For more on how to successfully combat errors and fraud, see Battle the Credit Bureaus…and Win.
To help you keep tabs on your credit reports, sign up for a free service that sends you an alert via e-mail, text message or a mobile app if a significant change pops up, such as a new inquiry or account. A couple of the bureaus have their own programs that offer free monitoring of the reports they issue: TransUnion, with its TrueIdentity service, and Experian with its FreeCreditScore.com site. Or you can use a third-party service, such as CreditKarma.com, which provides free monitoring of your Equifax and TransUnion reports. When you sign up for any service, check that you won't have to pay for it after a free trial period. If you must enter credit card or bank account information when you enroll, that's a sign that you may be charged later.
Mend your credit score
Credit scores, which are calculated based on information in credit reports, are an important measure of a borrower's credit health. FICO and VantageScore are two large scoring companies, and the standard scale for both is 300 to 850 (specialized scores designed for certain types of lenders or other companies often run on different scales). You may qualify for a loan with a credit score in the 600s, but an excellent score of about 750 or higher positions you to get the best terms, such as a low interest rate. A healthy credit history may also help you get an apartment, a wireless plan or a low rate on homeowners or auto insurance.
Payment history is the most influential factor in your credit score. If you're late by 30 days or more on a debt payment and have no accommodation from the lender, your credit score will take a blow from the resulting delinquency on your credit report. Or if you miss several payments for bills with another company that doesn't typically report payment history directly to the credit bureaus, such as a cell-phone or utility service, the account may be sent to collection—and that likely will show on your credit report and harm your score significantly.
The total impact of delinquencies depends on three main factors, says Tom Quinn, vice president of scores for FICO, which provides the credit scores that lenders most commonly check. One is the severity of the delinquency—missing a payment by 90 days is more damaging than being 30 days overdue, for example. How often you have paid late is a factor, too; a pattern of missed payments on multiple accounts is detrimental to your score. And the more recently you skipped a payment, the more it hurts your score. As time passes, the delinquency becomes less harmful.
Generally, the better your credit health before you pay late, the harder the hit to your score. In a simulation from FICO, someone with a 793 score, no record of delinquencies and an otherwise strong credit profile who pays a bill 30 days late would see a score drop of 63 to 83 points. That compares with a decrease of 17 to 37 points for someone who starts with a 607 score and has a previous 30-day missed payment and other less-favorable factors on his or her credit record.
"The good news is that there are things you can do," says Christina Lucey, director of product management and financial advocate for Credit Karma. To start rehabilitating your score, catch up on missed payments as soon as possible, and make on-time payments going forward. On a credit card, paying the minimum amount due avoids a delinquency, although you'll pay interest on the balance you carry from month to month (unless you have a 0% rate for some period). If the minimum isn't manageable, ask your issuer whether it will lower the amount, allow you to defer a few payments or otherwise modify the terms until you're in a better financial position. Signing up for automatic payments helps ensure that you'll be on time, too.
You can also explore other ways to add positive payment information to your credit reports. For example, you can connect Experian Boost to your bank account and allow it to add positive information about your payment history for utility and cell-phone bills—and even for your Netflix subscription—to your Experian credit report. Experian says that on average, Boost users increase their FICO score (as calculated with Experian report data) by 13 points. Keep in mind that Boost information won't appear on your reports from Equifax or Trans­Union or affect your scores based on those reports.
Free credit scores are easy to come by these days, so you shouldn't have any trouble tracking yours. Your bank or credit card issuer may provide you with regular score updates. Or you can use a service such as Credit Karma, which offers VantageScore credit scores from your Equifax and TransUnion reports, or Experian's FreeCreditScore.com, which provides a FICO score based on Experian report data.
Other ways to improve your score
Another big factor in your credit score is the amount you owe on your credit cards expressed as a percentage of your card limits—known as your credit utilization ratio. Your credit score considers the ratio both for each card as well as in the aggregate across all your cards. The lower the percentage, the better for your score. As a general rule, keeping your card balances to about 20% or less of your card limits should be beneficial for your score. But if you're focused on improving your score, you may want to hold the ratio to less than 10%. FICO has found that those who have credit scores higher than 795 use an average of 7% of the credit available to them.
Although a missed payment weighs on your score for a while, your score typically recovers quickly from high credit utilization after you pay down card balances. The bottom line: If your card balances are near their limits for a bit—say, because you're in a deferred-payment program, you're making only the minimum payment or you're using your cards more heavily to cover expenses while your income is down—don't stress about the effect on your score.
As you practice good credit habits, letting time pass helps your score, too. Most negative information, such as missed payments, collection accounts, foreclosures and Chapter 13 bankruptcies, will slide off of your credit report after seven years. (Chapter 7 bankruptcies may remain for 10 years.) And a lengthening credit history is good for your score, too. The credit accounts of those who have FICO scores higher than 795 have an average age of 12 years, and the oldest account of a high scorer was opened 27 years ago, on average.
Take caution with new credit
If you need a lifeline while money is tight, you may be considering a new credit card or personal loan to get by. Or, if your finances are in good shape, you may want to take advantage of low interest rates to, say, refinance your mortgage. The first hurdle is qualifying—the recession has caused many lenders to tighten their standards. But you should consider the impact on your credit, too.
When a financial institution pulls your credit report for a credit card or loan approval, it results in a "hard" inquiry on your report. Usually, a single hard inquiry shaves only a few points from your score. But if you apply for several credit cards in a short time, the presence of multiple inquiries inflicts more damage. Hard inquiries affect your FICO score for one year and disappear from your credit reports after two years. "Soft" inquiries—which occur when you check your own credit report, for example, or when a credit card or insurance company peeks at your report to preapprove you for an offer—do not affect your credit score.
If you're looking for a private student loan, auto loan or mortgage, credit scoring systems don't penalize you if you shop around for the best rate within a few weeks' time. FICO scores ignore inquiries for such loans made within the 30 days prior to scoring. And with newer versions of the score, any inquiries that appear within 45 days of each other are counted as a single inquiry.
Easing pain for borrowers
Under provisions of the CARES Act, if you are undergoing a financial hardship related to the pandemic and have a federally backed mortgage (such as through Fannie Mae or Freddie Mac), you're entitled to up to 360 days of forbearance—which allows for paused or reduced payments—upon request. The law automatically suspended payments on federal student loans through September, too. And although they're not legally required to, many auto lenders, credit card issuers and other creditors have been cutting breaks. About 23% of all consumers have received assistance of some kind, according to TransUnion.
The CARES Act also shields borrowers who enter a forbearance, deferred payment or other relief program (referred to as an "accom­modation" in the law) from damage to their credit reports. If you are current on payments when you start an accommodation with your lender and hold up your end of the deal, the lender must continue to report your account as current. If your account is delinquent when you start the accommodation, its status will remain delinquent until you return it to good standing; then the lender must report it as current.
If you do not bring the account to current status, the lender cannot increase the severity of the delinquency during the accommodation period. An account that was being reported as 30 days late when you started an agreement, for example, may not be reported as 60 days past due during the accommodation. Creditors must follow these rules until 120 days after the end of the COVID-19 national emergency (as of mid August, the emergency was still in effect).
When you enter an agreement with your lender, make sure you understand the terms, and get them in writing. Documentation may help you later if the account's status is reported incorrectly. It's also a good idea to ask the lender how it will report your account to the credit bureaus, says Amy Thomann, head of consumer credit education at TransUnion.
If you are nearing the end of an accommodation period and are concerned that you still won't be able to keep up with payments, contact your lender as soon as possible. It may be willing to extend the agreement, helping to protect your credit profile. But keep in mind that depending on the terms, interest may continue to accrue, and eventually, you'll likely have to make up for missed payments.
As lenders and credit bureaus adjust to the new rules, mistakes on your credit records are more likely to happen. If an account was current going into the accommodation, you should see its recent status listed as "current" or "OK" or with a check mark, depending on which bureau's report you're viewing, says Geoff Smith, vice president of consumer scores for FICO. In addition, you may see comment codes that provide more information. For accounts that are in an accommodation related to the coronavirus crisis, some lenders are using the code AW to indicate they are affected by a natural or declared disaster, says Smith. If you see the code AC, which means "paying under a partial payment agreement," contact your lender and file a dispute with the credit bureaus. "This comment code is considered negative by FICO scores and should not be used for forbearance and deferment programs due to corona­virus," says Smith.
Don't let the credit bureaus freeze you out
As data breaches have piled up—including a major hack of consumer data from credit bureau Equifax in 2017—more consumers are taking advantage of the credit freeze (also known as a security freeze) as one of the best ways to prevent identity theft. When you freeze your credit reports, lenders cannot check them in response to an application for a new credit card or loan, blocking criminals from opening credit accounts in your name. You can place and lift a freeze for free with each major credit bureau—Equifax, Experian and TransUnion.
Like most any other interaction with the credit bureaus, however, freezing and thawing your credit reports may come with complications. Use these tips to smooth the process—or to overcome any obstacles in your path.
Beware identification problems. When you attempt to place or lift a freeze, the bureaus will match the identifying information that you provide with data in your credit report. If anything is amiss, the freeze request may not go through. A recent change in your address or surname, for example, could cause verification issues.
If you run into difficulties when you request a freeze online or through an automated phone system, try to reach a live human on the phone—he or she may be able to work out the problem on the spot. Otherwise, you may have to mail in copies of identifying documents, such as a driver's license and utility bill, before the bureau will proceed with a freeze request.
Hang on to your PINs and passwords. Depending on the bureau, you may have to provide a PIN or password to unfreeze your report. Equifax and TransUnion allow consumers to create password-protected online accounts through which they can manage freezes. With Experian, you'll have to provide a PIN that you receive when you first freeze your report; the same is true if you unfreeze your TransUnion report over the phone. Equifax allows you to unfreeze your report over the phone by providing certain identifying information and submitting a one-time PIN that you receive by text message or by answering security questions.
Keep your PINs and passwords in a safe place at home. If you lose your Equifax or TransUnion online account password, you can enter some personal information to verify your identity and go through steps to reset the password. Through your TransUnion online account, you can reset your PIN to use on the phone, too. If you forget your Experian PIN, you can obtain it by going to www.experian.com/freeze and providing identifying information.
Leave some extra time. If you ask for a freeze online or over the phone, the credit bureau must place it within one business day. For online or phone requests to temporarily lift or permanently remove a freeze, the bureaus must act within one hour. But if you run into any identity or security problems, you may need extra time to contact the bureaus or mail documents to them before the freeze is placed or lifted. If you want to lift a freeze to get a credit card or loan, consider requesting it a couple of weeks before you apply.
As obvious as it may sound, try not to forget that the freeze is there in the first place—which may be easy to do if you haven't had any reason to lift the freeze in a long time. Ted Rossman, industry analyst for CreditCards.com, says that when he applied for a credit card without first removing the freeze on his reports, he had to wait several months before the issuer would let him reapply.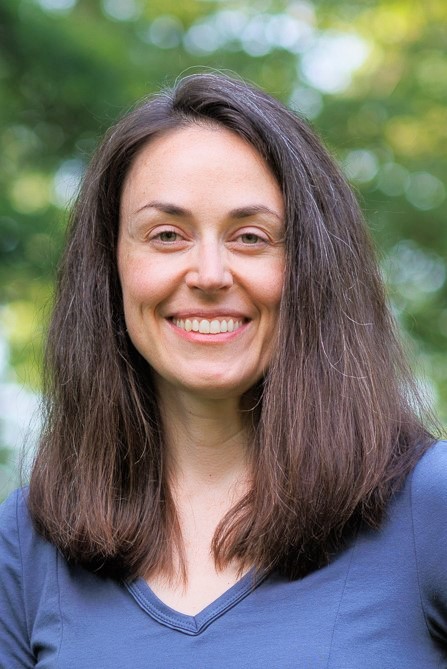 Editor, Kiplinger Personal Finance magazine
Lisa has been the editor of Kiplinger Personal Finance since June 2023. Previously, she spent more than a decade reporting and writing for the magazine on a variety of topics, including credit, banking and retirement. She has shared her expertise as a guest on the Today Show, CNN, Fox, NPR, Cheddar and many other media outlets around the nation. Lisa graduated from Ball State University and received the school's "Graduate of the Last Decade" award in 2014. A military spouse, she has moved around the U.S. and currently lives in the Philadelphia area with her husband and two sons.