Uncoupling, Kids and Paying for College
Don't let your divorce derail your child's higher education. Follow these suggestions to negotiate a fair plan for you and your ex to work together to keep your student on track.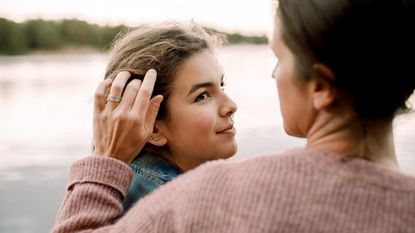 (Image credit: Getty Images)
Now's the time of year when high school seniors are getting those much-anticipated letters from colleges. It can be a thrilling time for kids who get a "yes" from their dream schools. It can also be a scary time as students and parents contemplate how to pay for that dream.
If you started planning for your child's education as soon as he or she was born – or even before – you're not alone. Aside from their own retirement, it's likely the biggest expense for which parents will ever save.
Divorce may alter how (and how much) you save for college, but it need not wreck your kid's college dreams. Like so much involved in divorce, funding college in a fair and equitable way involves advance planning.
Subscribe to Kiplinger's Personal Finance
Be a smarter, better informed investor.
Save up to 74%
Sign up for Kiplinger's Free E-Newsletters
Profit and prosper with the best of expert advice on investing, taxes, retirement, personal finance and more - straight to your e-mail.
Profit and prosper with the best of expert advice - straight to your e-mail.
Parents who are splitting up have several options to consider, whether their children are in diapers or closer to getting a diploma. Of course, the closer a child is to the pomp and circumstance, the more urgent it is that couples splitting up agree on how to handle paying for college. Here are some scenarios for divorced or divorcing parents to consider.
Both parents agree to a certain rate of monthly savings for tuition
The amount could be a percentage of current income, or it could be a set amount ($250 per month per child, for instance) that both parents agree to set aside for college in an account type of their choosing. You can stipulate that the monthly amount may increase over the years or keep it at the agreed-upon amount for the duration. It's all about forethought and writing it into your agreement at the time you split.
A third, a third, a third
In this scenario, both parents each agree to pay for a third of a child's college tuition, room and board with the last third being paid by the child – likely with student loans or scholarships. The child may be too young to understand the arrangement at the time of the parents' divorce – and doesn't need to know it until the time comes to talk about the expense of college and the ways families go about paying for it.
'The UNC provision'
That's how family lawyers in North Carolina, where I practice, informally refer to this option, which entails parents agreeing to split the cost – at the tuition and room and board rates at the time – of four years at the in-state university system's flagship campus. But it works the same no matter what state you're in. The child doesn't have to attend UNC Chapel Hill (or the University of Tennessee or University of Nevada-Reno, etc.) but the idea is that parents plan and save for tuition at a public, in-state university. If, when the time comes, the child decides to forgo college or attend a less expensive community college or trade school – they have a financial leg up because their parents planned ahead.
If the child wants to go to a more expensive, private college, the family will have to decide how to handle that based on what has been saved. It could be that the difference is made up in student loans, or perhaps one or both parents are willing and able to pitch in more. The point is to have a reasonable goal in mind and to have both parents committed to and working toward that goal.
Tax-advantaged 529 accounts
The money in a 529 college savings account can be used for a host of educational expenses. In addition to college tuition, it might cover K-12 tuition, apprenticeship costs and student loan repayments. If you have a 529 plan set up for your child already, you need to know that it can't be jointly owned by both spouses. It must be set up in one spouse's name only.
But if parents divorce, each parent can open their own 529. If uncoupling parents choose this route, both Parent A and Parent B open 529s and agree to the amount each will contribute. There should be some type of accountability mechanism written into the divorce agreement to keep everyone honest and on track. In some cases, each parent sends the other a statement each quarter showing contributions made and the current balance.
Plan ahead for all contingencies
Let's say you've done everything right and saved – one way or another – for your child's college and are able to fund all or a portion of it, but Junior decides not to go. Or – and all parents can dream of this – Junior gets a full scholarship. It should be written into your agreement how that money gets dispersed and to whom. In the case of a 529 plan, there are rules to follow. But if you've saved outside of a 529, you may want to make some rules of your own. Could any leftover money roll from an older child to a younger child? Do you want to many any stipulations on how that money can be used? (For instance, it's only for schooling; it can't be used to fund a gap year.) Again, it pays to think through even unlikely scenarios and address them when you're divorcing, rather than having to negotiate years down the road.
In addition, you want to make sure that your divorce agreement has recourse built in if one parent fails to live up to their end of the agreement. You may have to go to court to enforce it, just as you would if child support payments were to suddenly stop coming. College tuition and expenses are financial obligations and should be agreed to at the time of the divorce.
No matter which route you go, it's important to talk to your kids, at the appropriate age, about the expense of college and expectations you have of the child if you're funding or helping to fund their schooling. One of the expectations my parents set for me, well before I started applying to college, was that they agreed to be on the hook financially for four years maximum. If it took me longer to graduate, I knew I'd be funding those extra semesters. It was terrific incentive to ensure I finished in four years.
Having money banked for college gives your child options, and it's always nice to have those. Your child may choose a community college, and that can be a smart place to start. Or your child may choose trade school – and that can be a great route as there will never be a shortage of need for skilled trades. But it's definitely more liberating to be able have a financial plan to help fund your child's choice, whatever it may be. Advance planning allows a better shot that you get to call the shots when the time comes.
Founder, GraserSmith, PLLC
Tonya Graser Smith is a Board Certified Specialist in Family Law, licensed North Carolina attorney and founder of GraserSmith, PLLC, in Charlotte, N.C. She focuses her practice on divorce, child custody, child support, alimony, equitable distribution, prenuptial agreements and other family law matters.