The Best Bank Accounts for You
Kiplinger's contributing editor Lisa Gerstner joins our Your Money's Worth podcast to unveil the best banks for all kinds of savers. Also, our hosts Ryan Ermey and Sandy Block break down the new rules affecting required minimum distributions.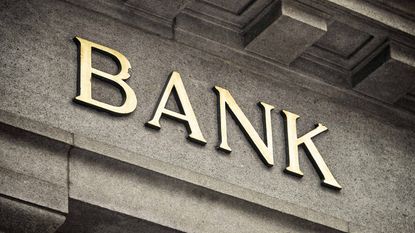 (Image credit: Getty Images)
Ryan Ermey: Whether you're looking for higher interest rates, lower fees or just don't feel like going into a branch these days, don't even consider shopping for a new bank account before listening to this show. Kiplinger's contributing editor Lisa Gerstner rejoins the podcast to break down the best of big banks, online banks, credit unions and more in our main segment. On today's show, Sandy and I chat about news surrounding RMDs and answer a question about 403(b) plans from our listener mailbag. That's all ahead on this episode of Your Money's Worth. Stick around.
Ryan Ermey: Welcome to Your Money's Worth. I'm Kiplinger's associate editor Ryan Ermey and joined -- from on the road -- by senior editor Sandy Block. Sandy, how are you?
Sandy Block: That's right. I'm in West Virginia. And if you hear dogs barking, I apologize in advance.
Subscribe to Kiplinger's Personal Finance
Be a smarter, better informed investor.
Save up to 74%
Sign up for Kiplinger's Free E-Newsletters
Profit and prosper with the best of Kiplinger's expert advice on investing, taxes, retirement, personal finance and more - straight to your e-mail.
Profit and prosper with the best of Kiplinger's expert advice - straight to your e-mail.
Ryan Ermey: Well, we're on the road. We're doing this by our bootstraps.
Sandy Block: That's right.
Ryan Ermey: So people can deal with the golden retrievers barking at the mailman or what have you.
Sandy Block: Whatever, yeah.
Ryan Ermey: A couple of pieces of news to kick off the show here. And one is a piece of Kiplinger news, which I know all of our readers are excited about. And that is that we have a shiny new website.
Sandy Block: Yes, we do.
Ryan Ermey: If you've been visiting the website, either to read all of our wonderful content or to check out our podcast, you may have noticed that Kiplinger.com, the website has been replaced by an all new enhanced mobile-first design. The whole idea behind the redesigned and responsive website is that it automatically adapts to any device. It's the perfect platform to bring you even more of our award-winning content. So, yeah, go and check it out. Clean light pages should mean that the site loads more quickly, it should be faster to navigate and we should be rolling out more updates in the months ahead.
Ryan Ermey: I don't know about you Sandy, but I'm personally intrigued by the top 10 stories on the homepage. I think is going to engender some competition-
Sandy Block: That's right.
Ryan Ermey: ... among our writers and editors to make sure that we're putting out stuff that cracks the top 10.
Sandy Block: Tax stories will rule, Ryan, I'm convinced.
Ryan Ermey: I know, I know. And not all of my investing stories are the sexiest things to write about these days. It's like, you want to learn about moving averages-
Sandy Block: There you go.
Ryan Ermey: ... maybe not. But at any rate folks, go check out the website and certainly go and make sure if you haven't already subscribed to the podcast at Kiplinger.com/podcast, that can be something that you do at the same time. So onto personal finance news, Sandy, and some big news about RMDs.
Sandy Block: Right. And this should be cracking the top 10 based on the response we've gotten to this. As we talked about on an earlier show, Congress passed a legislation in March that waived required minimum distributions for 2020, people who are 72 or older have to take a minimum amount out of their IRAs. A lot of people don't like to do that when the market is down if they don't need the money. So that was good news. But the bad news was that it originally was effective after February 1st and people who took distributions in January, and I think I heard from every single one of them, were very upset about this because they took a distribution they didn't need and they wanted to put it back.
Sandy Block: Well, just a few days ago, the IRS came out with an additional guidance that said anyone who has taken an RMD in 2020 has until August 1st to put it back in their account. So if you took an RMD in January and you took a distribution in January, you can roll it back into your IRA or your 401(k) if your provider allows it. So that will mean that you can put that money back. You won't have to pay taxes on it. It can continue to grow in the market until you actually need the money. So I think a lot of people will welcome this. The other thing the IRS said is you have until August 1st to put the money back. Originally, it was May 15th. So you've got more time to do it.
Sandy Block: And they even extended this... a couple of other things they did... they said there's a rule that states you can only do one rollover every 12 months. That's gone. Even if you did a rollover in the last year, you can still do this. And if you have an inherited IRA, people who took those IRAs in the past also had to take required minimum distributions. They get a break, too. Everybody gets a break. This is like Oprah -- everybody gets a break on their RMDs. So we will definitely be writing about this in the magazine. Our friend Rocky Mengle has a great story about this on the website with more details.
Sandy Block: But to all of the readers who were annoyed because they were not included in this waiver, they are now included. So celebrate people. This is good news.
Ryan Ermey: Yeah. And just a quick reminder for folks who may be some of our less seasoned listeners: Generally, once you turn 72 before 2020... it was once you turned 70 and a half, you have to take a certain amount of money out of a traditional IRA or 401(k) plan every year. And these are mandatory withdrawals. Those are what we're talking about when we refer to RMDs or required minimum distributions. And the issue with a lot of people taking them out this year, people generally don't like to take them out if they don't have to anyway. I mean, that's why they're required.
Ryan Ermey: People don't like it in general, but they especially, don't like having to take money out when their accounts have been clobbered. This may have been the case earlier in the year and even still, the market hasn't bounced all the way back. So this has been a really big deal for anyone who well, acted on it early. Who thought they were being proactive, but then, oh my God, the market really had a lot of turmoil. So this is a big deal for a lot of people. And we're always happy to be the bearers of good news.
Sandy Block: There you go.
Ryan Ermey: So there you have it folks. Go and check out Rocky Mengle's story on Kiplinger.com. We will have it up in the show notes. And yeah, good financial news isn't always easy to come by these days. So we're glad to be the ones that bring it to you. If you're thinking of switching banks or opening a new account, stay tuned for our picks for best banks with Lisa Gerstner next.
Ryan Ermey: We are back and we're here with, I don't know, Lisa, I think you might be our most frequent guest on the show with this appearance. Contributing editor Lisa Gerstner, welcome back to the show.
Lisa Gerstner: Thank you. I'm honored to be a frequent guest.
Ryan Ermey: We're back with another ranking and this time it's our favorite banks, which you have in the August issue of Kiplinger's Personal Finance and we've divided categories into national banks, online banks, credit unions and the like, but before we get into the winners, what are people looking for when they shop for a new bank account and how did that inform your ranking methodology this time around?
Lisa Gerstner: There are a couple of big areas we look at. One is trying to keep fees to a minimum, no one likes being nickel-and-dimed. So we evaluated whether banks charge monthly fees on their accounts. And if they do, how easy is it to waive that fee -- whether it's by keeping a certain balance or having a direct deposit or something like that. We look at ATM surcharges, does the bank charge you when you go out of network and use a different machine? Will it reimburse you the fees from the machine from that ATM operator? Do they throw in freebies like standard checks and money orders and cashier checks and those kinds of things?
Lisa Gerstner: And then just various other kinds of fees, overdraft fees, early withdrawal penalties on CDs, how heavy those may be. So that ends up being a pretty big part of our ranking and then also interest rates. It's tough right now, the Federal Reserve slashed rates earlier this year to almost nothing. So even getting 1% on your bank account is hard to do now, but that's even more reason for us to take a look. So do the accounts pay interest? How high is that rate? And is there a minimum balance required to get the rate? So those are some big factors that we look at.
Sandy Block: Let's go to the winners, Lisa. Let's start with national banks. Why am I simply wanting to open an account at a big national bank and why is TD Bank our favorite in that group?
Lisa Gerstner: A big benefit of a big national bank is if you want branch access, you can get it if that bank has a presence in your area. And big banks also tend to have deep pockets. So they offer good digital tools, strong websites, good mobile apps that you can use to deposit checks and account your balances. Services like Zelle that lets you do peer-to-peer payments with other banks. So those are all some nice features if you want a big institution. Our winner is TD Bank (opens in new tab), it's kind of an East coast bank. It goes all the way from Maine to Florida, running down the East side of the country.
Lisa Gerstner: It's actually made it to the top each of the four years we've done rankings. So it's a very consistent winner. And I think that has a lot to do with just having some low minimum accounts that have pretty good features. Their basic convenience checking account has a minimum of just $100 to waive the monthly fee. And that's pretty low for a big bank. If you can keep a little more in your account, you want to take it up a notch, their beyond checking account offers a pretty nice package of perks. You get free standard checks, money orders, things like that. There's a few different ways to waive the fee. One of them is keeping a pretty reasonable minimum of $2,500 in your checking account.
Lisa Gerstner: And especially even if you're a traveler, it's one to consider. There's no foreign exchange fee when you use your debit card abroad and ATM fees are reimbursed worldwide. I know people aren't traveling internationally a whole lot right now-
Ryan Ermey: Not right now.
Sandy Block: But someday.
Lisa Gerstner: Someday when that happens again, it's a good account to look into.
Ryan Ermey: And they give out all kinds of free pens at their branches. I used to know people I worked with at restaurants whose aprons were filled with TD pens.
Lisa Gerstner: And lollipops. I think they're trading that for hand sanitizer right now, but...
Ryan Ermey: That's fair enough.
Ryan Ermey: And that gets right into the next thing I wanted to ask about, because these days, people are definitely less inclined to be doing their banking at the branch, which may make it appealing right now to open an online bank account. What are some of the major advantages of having an online bank account and which is our favorite online bank?
Lisa Gerstner: Like you were saying, online banks make it really easy to -- you don't have to go anywhere as long as you're okay with not operating with a lot of cash. I guess it can be a good option. And they tend to keep their fees down and their interest rates a little higher, because they have pretty low overhead costs. So those are some advantages of an online bank. Ally Bank (opens in new tab) is our gold medalist in this category. And it's another one that just keeps topping our list over and over again four years running. And I think Ally's strength is it has a pretty simple set of accounts. You don't have to choose among 10 checking accounts and try to figure out what you need.
Lisa Gerstner: They don't go overboard there, but they do have some compelling accounts. And then what they do offer, none of them have minimum balance requirements or opening deposit requirements. There's no monthly fees and they always pay pretty good interest. The checking account that they have yields up to a 0.5%, which doesn't sound too great, but right now that's not bad-
Ryan Ermey: It's something right now.
Sandy Block: Yeah, really.
Lisa Gerstner: ... depending on the balance. And it reimburses up to $10 a month in ATM fees if you go outside the network that they have. So that's always nice for an online bank, too. And then among their savings options, their online savings account yields just a little over 1% right now and the CDs are pretty good. I think it's 1% on a one year term recently. And right now it might not be a bad idea to lock that in for a year because rates are certainly not going to go up anytime soon.
Sandy Block: No, we know that. Lisa, Kiplinger's has always been a fan of credit unions. Why might someone want to bank with a credit union over a traditional bank, and how can they sign up if they decide they do want to go with a credit union?
Lisa Gerstner: Credit unions are nonprofits owned by their members. Because they're not quite as driven by that bottom line as a bigger bank, they tend to be a little more customer-friendly when it comes to having those lower fees, the better interest rates. And even getting personal attention, a lot of times credit unions are a little bit more local. So you may have more of that customer service angle that you want. So to join one, you often have to meet some requirements like you have to live in the local area where the credit union has its branches or maybe you have to work for a certain employer that's affiliated. But some credit unions do open their membership to anyone in the country if you join certain organizations or donate to affiliated charities.
Lisa Gerstner: So for our rankings, we only considered those nationwide credit unions to make sure we were offering good options for everyone. And the one that came to the top this year is called Connexus Credit Union (opens in new tab). It's based in Wisconsin, and anyone can join it by donating $5 to a charity called Connexus Association. And it really has a great group of free checking accounts. There's one that yields 1.75% if you use your debit card frequently and get electronic statements. So that's a pretty good rate. They also have a basic free account if you want something like that. Connexus also has pretty good CDs. Over the years when I've been looking at CDs, their rates often rise pretty high among what's available nationally.
Lisa Gerstner: Their one year CD recently was about 1% and a five year CD was 1.56%. So especially if you like those CD options, that's a good one to look into too.
Ryan Ermey: So we did get into some more niche categories with this ranking such as the best banks for retirees or the best banks for families with high-net-worth, what are some of those niche winners for people who may be in one of these particular situations?
Lisa Gerstner: As you mentioned, one of them is high-net-worth families. And I think that's an important one because if you can keep a big balance with the bank, they will roll out that red carpet for you and give you lots of fee breaks and things like that. In that category, Citibank (opens in new tab) came to the top, that's another long running winner for us. And its Citi gold package is really what pushes it up there. It's packed with perks if you keep at least $200,000 in Citi deposit, investment and retirement accounts, and it comes with a lot of those freebies we've talked about. You get free standard checks, money orders, ATM fee reimbursements worldwide.
Lisa Gerstner: You can get discounts on equity trades with Citi, and then you get a dedicated banking and advisory team. So you have kind of like a relationship manager who helps keep track of everything for you and even a financial advisor to help with investment wealth management. What I think actually really makes it stand out is a lot of interesting side benefits too that go beyond regular banking. They have a lounge network where you can go get refreshments and free Wi-Fi attached to some of their properties. Their cultural pass gets you into museums, certain museums free and cultural institutions. They have special dining events, a lot of really interesting stuff like that.
Lisa Gerstner: And one newer perk that they're rolling out right now that I think is timely is a $200 yearly credit for certain subscription services. So Amazon Prime is on there, even your Costco membership, everybody's been stocking up at Costco. So I think that's a really nice option if you can keep that big balance.
Ryan Ermey: Everyone's got at least one of those for sure.
Lisa Gerstner: Absolutely. They really made some good choices on that one. Retirees, that's another one we looked at and TD Bank also won that category. It has a dedicated checking account for people who are 60 and older and the perks makes sense. It has free standard checks, cashier checks, money orders and paper statements. The minimum balance to avoid the fee on that account is pretty reasonable at $250. And then they have some freebies. If you're 62 or older among their savings options, you can use their basic savings account free and their growth money market free. So a pretty well rounded group of things that you can use with low minimums or no minimums at all. So that's nice.
Lisa Gerstner: And then that final niche category that we did is parents and kids. And Capital One (opens in new tab) came out on top there for their online offerings. They really have some nice options for both adults and their kids. On the kids' side, they have a teen and kid focused checking account that's free, no minimum, yields a little bit of interest. And I liked that it gives your kids some independence. They can deposit checks, they can get a debit card in their own name. They can see their balance, so they can learn about banking with that. But as the parent, you're also a co-owner. So you can see what's going on. You can see transactions going through to take the reins if you need to. That's always good.
Lisa Gerstner: And then for the parents, there's a free checking account that gives you pretty large ATM network access and a savings account that yields 1%. So good options on both sides for that one.
Sandy Block: So, Lisa, are there any perks or features of banks that didn't necessarily earn the gold, but you just think are cool and might be worth checking out?
Lisa Gerstner: Yeah. If you check out my article, we broke it into gold, silver, or bronze among those bigger, broader institutions. And then we also winners and runners up for the niche categories. And I would mention the silver medalist among national banks, PNC (opens in new tab) has an interesting way they package their accounts together. It's called a virtual wallet and you get a primary checking account that you use for most of your spending, a secondary checking account for your shorter term goals that you're saving for, and then a savings account for a longer term goal. So if you're looking for maybe a little more handholding, helping you learn how to budget, they also have budgeting tools and things like that to help you see where your money's going.
Lisa Gerstner: I think that's an interesting overlay that they do with that. And then I'd also mentioned Axos Bank (opens in new tab), because they actually had two places in our rankings. They got the bronze medal among internet banks, and then they were the runner up for kids and parents. They have a pretty broad range of free checking accounts. There's one that pays up to 1.25% if you meet certain spending and direct deposit requirements. And then with the parent and kid angle, their teen focused checking account has some interesting features. One is that they can't use their debit card at certain inappropriate places. They can't go to a bar or a liquor store or casino.
Lisa Gerstner: Which as a parent, that sounds pretty good to me. My kid's only one, so I'm not worrying about that yet, but someday-
Sandy Block: I was going to say-
Lisa Gerstner: I'll keep that in mind.
Ryan Ermey: That would have to be a pretty great fake ID.
Lisa Gerstner: I think those are some pretty good options.
Ryan Ermey: All right. Well, before we let you go, we want to make sure that everyone goes and checks out the story in the August issue. Now I did get a chance to read it and noticed that Cherry Hill, New Jersey, was the basis for interest rate calculations in the story, which as listeners to the podcast may or may not know is my hometown. And my question is, why did you choose Cherry Hill? Is it because I, as I've long suspected, hail from the most average suburb in the country?
Lisa Gerstner: Well, I can't speak to how average Cherry Hill is, but sometimes interest rates vary by where the customer lives. So we list rates based on where banks are headquartered. And it happens that TD Bank is headquartered in Cherry Hill. So for TD Bank, we use that for our basis. And then other banks had different cities, like Citibank, we use New York City and things like that.
Ryan Ermey: All right, well, that sounds fair enough. Go visit Cherry Hill if you're listening and-
Lisa Gerstner: I'm not far from there.
Ryan Ermey: ... weigh in on the average-ness. There's a really great mall that a lot of people are familiar with. So-
Lisa Gerstner: I'll go check it out.
Ryan Ermey: ... be sure to go check it out. Well, anyway, thank you so much for coming on, Lisa. And if you're listening, be sure to check out Lisa's story in the upcoming August issue of Kiplinger's Personal Finance. And, Lisa, come back soon.
Lisa Gerstner: I certainly will. Thank you.
Ryan Ermey: A listener is stuck in a crappy 403(b) plan, what are his options? Find out after the break.
Ryan Ermey: We are back and before we go, we have a question from the reader mailbag. This is from Nelson in Atlanta. Ryan and Sandy, I'm 50 years old with a $100,000 in a terrible 403(b) plan that has not received a contribution from me in three years. In addition, I plan to retire in 10 to 15 years and will receive a pension of at least $7,000 per month and $300 per month from social security. Where should I restart my investment plan for the next 10 to 15 years, Roth IRA? So Sandy, you reached out and got an answer to this. So what did you find?
Sandy Block: Yes. I reached out to Scott Dauenhauer (opens in new tab). He's a CFP with Meridian Wealth Management (opens in new tab), and he's the founder of the Teacher's Advocate Blog (opens in new tab). Just to review, 403(b) plans are typically offered to teachers and some other public workers, and they have a terrible reputation. They're often invested in very high cost annuities and people like Scott and some other folks, and we'll put some of this information in the show notes, have been very active in trying to improve the situation. In reviewing his answer, it occurred to me that a 10 year old bull market can cover up a lot of bad 401(k)s or 403(b)s. But now, some of the truth is starting to emerge.
Sandy Block: And I think that's particularly true with 403(b) plans. Scott has a lot of advice. First, he said he doesn't know Nelson's school district, but he recommends that he go to his employer and ask for who the compliance administrator of the plan is and ask the administrator for the approved provider list. You can use this list to see if there are better 403 providers you can exchange your current 403(b) for. And he says this list is crucial to determining your next step. Many lists have only bad choices, but she says we can usually find a hidden gem. So what you want to look for is Fidelity, Vanguard, or Aspire is options because they have a good reputation of offering low cost funds.
Sandy Block: And if they exist, you can move your terrible 403(b) to a great 403(b) and you can continue to contribute and leave it alone. If that's not possible, you might want to lobby your employer for a better option. And he recommends that there's a Facebook group called 403(b)Wise Facebook group (opens in new tab) that has a lot of other good information. As for where you should restart your investing, this depends on the outcome of your vendor list research. If you have a good vendor on the list, start contributing, move it and contribute in there immediately. If you don't, the other option is what Nelson mentioned, investing in a Roth IRA.
Sandy Block: You have to meet certain income thresholds to invest in a Roth, but I suspect most teachers would qualify. The other issue with a Roth is that the contribution limits are much lower than a 403(b). Since Nelson is over 50, he can put in 7,000, but there's a lot less than you've-
Ryan Ermey: Little bit extra, but quite a bit less than a 401(k) or anything like that.
Sandy Block: But in Nelson's case, having a Roth in his portfolio is a good idea, because that means he will have access to tax-free money when he retires. And there's always a good thing in retirement. And particularly since he's going to have a taxable pension and probably will end up paying taxes on a substantial portion of his Social Security, good idea to have some tax-free money that he can take withdrawals from. So I'll put some additional information in the show notes, and actually, this inspired me to look into writing a little bit more about how maybe the market's recent downturns have exposed some bad plans.
Sandy Block: But I would recommend also that Nelson check out a website called 403(b)Wise (opens in new tab). It's an advocacy group for teachers with crummy retirement plans. There's a lot of good information. I hope this is helpful. And thank you so much for writing, Nelson.
Ryan Ermey: Yeah, absolutely. And we encourage anyone with personal finance questions to write into the podcast. You can e-mail us at podcast@kiplinger.com. Also feel free to e-mail Sandy or me directly at sandra_block@kiplinger.com or ryan_ermey@kiplinger.com. That's E-R-M-E-Y, folks. And we will be happy to answer. If we know the answer, we'll just go ahead and chat about it on here. And if we don't, we'll find someone who does so we can track it down for you as Sandy did in this case. Also a big thanks to Scott Dauenhauer who provided that answer for us.
Ryan Ermey: And that'll just about do it for this episode of Your Money's Worth. For show notes and more great Kiplinger content on the topics we discussed on today's show, visit Kiplinger.com/podcast. You can stay connected with us on Twitter (opens in new tab), Facebook (opens in new tab) or by e-mailing us at podcast@kiplinger.com. And if you like the show, please remember to rate, review, and subscribe to Your Money's Worth wherever you get your podcasts. Thanks for listening.
Links and resources mentioned in this episode:
Associate Editor, Kiplinger's Personal Finance
Ryan joined Kiplinger in the fall of 2013. He writes and fact-checks stories that appear in Kiplinger's Personal Finance magazine and on Kiplinger.com. He previously interned for the CBS Evening News investigative team and worked as a copy editor and features columnist at the GW Hatchet. He holds a BA in English and creative writing from George Washington University.