Emerging Financially Healthy After a Gray Divorce
Divorce is hard, but a divorce later in life presents a unique set of challenges. A financial planner shares what to consider as you plan for – and eventually embrace – your next act.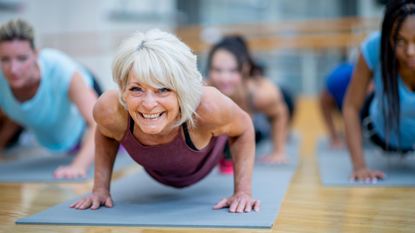 (Image credit: Getty Images)
Laura and Caroline are in their late 50s. Friends since meeting at a playgroup for their toddlers, both were in long-term, seemingly happy marriages. Laura married her high school sweetheart right after they graduated from college and worked as an RN while her husband attended medical school. When their first child was born, Laura decided to become a stay-at-home parent. She just celebrated sending her last child off to college and was looking forward to enjoying an empty nest with her husband.
Already established in her career as an accountant for a large insurance firm, Caroline married a bit later, at 33. Today, she's a financial controller for the same firm. Her spouse owns his own landscaping business. Caroline is the high-wage earner in the family.
Unfortunately, both women are now surprised to be facing a "gray" divorce: a divorce involving couples in their 50s or older. Each will need to make some tough choices as they deal with the emotional devastation of unraveling a long-term marriage. Although my focus as a financial planner is to help my clients find their financial footing during and after divorce, I also encourage clients to build a strong network of family and friends as well as a therapist or clergy person to offer critical emotional support during this time.
Subscribe to Kiplinger's Personal Finance
Be a smarter, better informed investor.
Save up to 74%
Sign up for Kiplinger's Free E-Newsletters
Profit and prosper with the best of expert advice on investing, taxes, retirement, personal finance and more - straight to your e-mail.
Profit and prosper with the best of expert advice - straight to your e-mail.
Bucking the Overall Downward Divorce Trend
The overall divorce rate has been rapidly declining for the past two decades, according to CDC data. But there's one group that is bucking that trend: older couples in long-term marriages. For those over the age of 50, the divorce rate has doubled since the 1990s. The divorce rate has tripled for those over the age of 65, the Pew Research Center reports.
There are a lot of reasons why gray divorce is so prevalent. People are living longer, and the thought of spending an additional 10, 20 or even 30 years in an unhappy union spurs some to file for divorce. Spouses with children sometimes wait until the nest is empty or almost empty. The financial aspects of divorce are less daunting to women with high-earning careers. While it's unclear whether the pandemic has fueled rising gray divorce rates, it's likely that the stresses of the pandemic exacerbated existing strains in shaky marriages.
By the way, this isn't just a U.S. phenomenon. In the U.K., the divorce rate among "silver surfers" also doubled. In Japan, gray divorce is called "retired husband syndrome."
Blindsided by Divorce
Although the reasons for gray divorce are varied — and uniquely personal — many of my clients' gray divorces have one thing in common: one of the spouses is blindsided.
Neither Laura nor Caroline had any idea that their spouse would file for divorce.
Like some of my clients, Laura wanted to climb under the covers and others, like Caroline, wanted to lash out at the party she felt had wronged her. Both are overwhelmed. Laura and Caroline are not in the best frame of mind to fully understand the implications of divorce on their financial health.
And divorce will likely exact a toll on your financial health, at least temporarily, regardless of gender. But if you're a woman, your household income could fall by 41% (versus 23% for men), according to the U.S. Government Accountability Office. The harsh reality is that your standard of living will take a hit.
You drive a Lexus. Your next vehicle may need to be a used Honda.
You live in a 3,500-square-foot house. Your next home may be a small condo.
You planned to retire at 62. Losing half your retirement savings may mean you need to continue to work until your full retirement age.
Your health insurance is covered under your spouse's benefits. You'll now have to pay for COBRA or for a plan through the Affordable Care Act (ACA).
I spell out these scenarios not to scare you, but to give you a reality check. Child support eventually ends, and spousal support awards are rarely for life. It's time to get your financial ducks in a row — even as you may be grieving. Try to take emotions out of the settlement process and look at your divorce as a series of business transactions with a huge impact on your financial future.
And that may mean uncovering financial secrets. During the divorce, Caroline discovered that her husband had been having a long-term affair. He had remortgaged their home and maxed out their joint credit cards. She also found out that the family's second home in the mountains was owned by her husband's landscaping business, and because he used it sporadically to entertain clients, the cabin wasn't included in the couple's joint marital assets.
Sadly, I've seen some shady dealings. And divorce rarely brings out the best in people. If you at all suspect that there may be hidden assets, or assets tied to a business, consider retaining a financial investigator to ensure that all assets are accounted for.
Consider the Financial Implications of Every Decision
One of the most emotionally charged decisions to make during divorce is what to do with the family home. Laura wanted to keep the home so her adult children and future grandkids could visit and because the thought of finding a new place to live was heartbreaking at a time she was already under a great deal of stress.
But ask yourself if keeping the family home — and giving up other marital assets like your spouse's pension or a percentage of your 401(k) assets in return — is financially sound. Will you be able to afford the mortgage plus the maintenance costs of a large home on your new income? Does the home require expensive upkeep?
For Laura, I recommended that she sell the home and split the proceeds. A home can be an investment — but it's not a liquid asset. Laura needed access to funds in case of an emergency. The home, while well-kept, was 25 years old and needed a new roof and other maintenance. It sat on a large, manicured lot and Laura would have to pay to have the lawn and gardens taken care of.
And, although she would receive spousal support that she could use to cover the mortgage, that support would only last three years.
The decision to sell or keep the family home is difficult, but keeping the house also ties you to your previous life, which may impact your ability to build a new beginning.
Another big decision is how to divide savings and retirement accounts. The tax implications are significant. A $100,000 IRA is not the same as $100,000 in a savings account since a 401(k), funded by pre-tax contributions, has a tax liability.
New Life, New Budget
The No. 1 question I hear from divorcing clients is: "Will I be OK?" Financial anxiety is a side effect of divorce, no matter how well-off you currently are. It's critical to create a budget that considers your post-divorce assets, income and expenses. During and in the immediate aftermath of a divorce, when clients are emotionally spent, I like to help them focus on shorter, more manageable time periods to start. What is your budget for this week or this month? We can then extend the time frame as the client is ready.
Caroline earned a six-figure salary, but she still had to make lifestyle changes as a result of going down to a single income. The hefty credit card balances her ex had run up were considered marital debt. She was on the hook for half. Remortgaging the house meant there was less equity to split.
She had to give her ex half of her 401(k).
Caroline needed to be much more tuned into her living expenses, which included a mortgage on a smaller home. She will eventually recover financially because of her earning power, but she'll need to delay retirement by a few years to boost her 401(k). She sold her newer model luxury vehicle with its high monthly payment and bought a used but dependable replacement.
Laura had been an RN but let her license expire since she didn't imagine she would need to go back to work. Luckily, RNs are in high demand, and Laura was able to take a refresher course and renew her license in only a few months' time.
Home Will Never Be the Same
Sadness. Anger. Confusion. Those are just a few of the emotions I've seen my clients' adult children cycle through. There's a myth that since the children are older — often young adults — they are well-equipped to handle their parents' divorce. While gray divorce rarely involves custody and visitation as part of the divorce agreement, there's still a lot of emotional turmoil to work through.
Family and relationship dynamics changed for both Laura and Caroline. Laura's children each handled the divorce differently. Her eldest refused to talk to her ex and her youngest was ambivalent and distant to both parents. Caroline lost some friendships now that she was no longer part of a couple.
Consider a few counseling sessions for your adult children no matter how old they are or how well they seem to be handling the divorce.
Get Legal Advice, Always
If both spouses agree to the settlement terms, a collaborative divorce can reduce legal fees. However, I always recommend that my clients consult an attorney before signing any documents to ensure they are not inadvertently agreeing to something that is not in their best interest.
There's plenty of information about gray divorce available online and on social media to tap into but consider these as resources and not legal advice. Use these resources for support and to know what questions to ask your legal and financial team.
During settlement talks, ask your financial adviser to crunch the numbers and help you factor in issues such as spousal Social Security benefits and the value of a 401(k) versus a Roth account. If your spouse handled most of the finances, you may not know an EFT from a mutual fund or what a risk profile is. I advise my clients who are unsure to stick with moderate-risk investments until they are in a better place to make longer-term decisions.
Some clients panic and want to sell off investments and put the proceeds in a low-interest savings account. It's true that an emergency fund in a safe and easily accessible savings or money market account is ideal, but a rash decision to pull out of the market completely can mean losing out on future earnings.
Once the divorce is finalized, you'll want to update your will and your health care directive and change beneficiaries on things like life insurance and retirement accounts. A beneficiary designation supersedes a will — meaning that your ex is legal heir to these assets unless you change it. You don't need a complicated estate plan just yet, but you must address the most pressing issues.
New Beginnings
Listening to sound professional advice helped set both Laura and Caroline up for a financially secure future. Selling the house and downsizing to a smaller home allowed Laura to work as a part-time RN and still afford to travel, something she had always wanted to do. There's room for her adult children to visit in the new place, although the future grandkids may have to share a room.
Caroline made sure that the costs for their children's college educations were split between her and her ex so the kids could attend a state university with few student loans. Since she knows she'll need to work longer, she decided to resign from her stressful position at the insurer to become a chief financial officer of a non-profit that aligns with her values. She's making slightly less money, but she's much happier.
Both Laura and Caroline have been able to answer, "Will I be OK?" with a resounding "yes."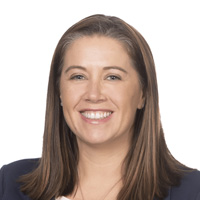 Senior Vice President, Financial Planning, Carson Group
Erin Wood is the Senior Vice President of Financial Planning at Carson Group, where she develops strategies to help families achieve their financial goals. She holds Certified Financial Planner, Chartered Retirement Planning Counselor and Certified Financial Behavior Specialist designations.