Your Spouse Wants a Divorce … Now What?!
Maybe it came as a shock, or perhaps you saw it coming a mile away. If you're wondering what to do, take a look at the personal and financial talking points one divorce expert has come up with from discussions with her clients over the years.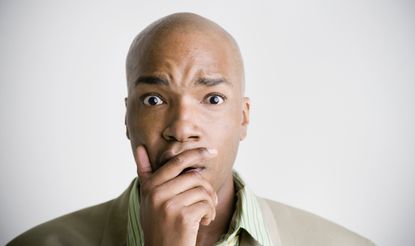 (Image credit: Getty Images)
It's too soon to determine what the long-term impact of the pandemic will be, however one thing is certain: Divorce has become quite common. Unfortunately, all too often, one spouse learns that their partner is terribly unhappy and feels the marriage is beyond repair. At this stage, counseling is no longer an option, and the spouse is ready to start divorce proceedings.
As a CDFA® (Certified Divorce Financial Analyst) my job is to deal with the financial aspects of the separation, however, I often find myself being a "thinking partner" to many of my clients. Below are some of the topics that we discuss.
1. Seek support, including counseling
No one enters marriage with the idea of getting a divorce. When a marriage fails, it often creates depression and anxiety.
Subscribe to Kiplinger's Personal Finance
Be a smarter, better informed investor.
Save up to 74%
Sign up for Kiplinger's Free E-Newsletters
Profit and prosper with the best of expert advice on investing, taxes, retirement, personal finance and more - straight to your e-mail.
Profit and prosper with the best of expert advice - straight to your e-mail.
Sadness is normal. It takes time for one to heal. For some, the process takes longer than others. It's great to have friends and family to lean on and be your sounding board, however, a therapist can be very beneficial and offer an objective view to help the healing process.
2. Prioritize your kids
When children are in the picture, divorces become more complicated. Co-parents need to stay attached in some ways, so reconcile as best as possible for your children's sake. Make sure to avoid putting children in the middle of conflicts. Be the best parent possible to help prevent short- and long-term impacts on the kids. Even if your soon-to-be ex-spouse is bad-mouthing you to the kids, try not to retaliate. Children are intuitive, and as long as they know that you love them and care deeply about their well-being, they will rise above the nastiness and not take sides.
3. Process your thoughts and emotions
Start a journal. Write down things you are thinking, describe your emotions and even create to-do lists. Sometimes this technique can reduce your stress and help you get things done by allowing you to mentally clear the air, enabling you to take the next step forward.
4. Try to make non-emotional decisions when dividing marital assets
When you are settling a divorce, it is disturbing to think about your marriage as a business, but it can make things less painful if you do so. Treat the division of marital property in an unemotional, practical manner. It is just like two business partners parting ways.
Although going through a divorce will create tons of negative feelings that can cloud thinking and leave you with many mixed emotions, try to keep your composure until you are alone. My recommendation is to have a plan after these discussions to do something to let off steam and release the built-up tension. Join a divorce support group or try to meet other people going through the same pain you're experiencing. I have a few clients who used to take a hot shower and scream at the top of their lungs or had imaginary conversations telling their soon-to-be ex-spouse exactly what they thought of them. Crying has helped a lot of people get through hurtful times.
As long as your go-to method of gaining control of your feelings and letting off steam is legal and non-detrimental to your children (i.e., don't fall back on getting drunk or taking nonprescription drugs), go for it.
5. Seek legal advice
There are several ways one can go through the legal process of divorce. You need to determine the best choice for your situation and what type of legal representation you may need.
Contested divorce: Each party has their own attorney advocating for them.
Collaborative divorce: Each spouse hires an attorney trained in the collaborative process, and the four of you negotiate a settlement together.
Mediation: The couple, with the help of a trained mediator, work out the terms of the settlement. I strongly suggest that clients who choose mediation have the document reviewed by a divorce attorney prior to signing the agreement.
6. Get trusted financial advice
It is critical to get good financial advice from a professional during such an emotional time. There are financial planners who have experience in divorce, however, working with someone who is specifically trained in the field of divorce may prove to be advantageous.
A financial expert should help you determine what is financially feasible based on your assets, liabilities, income, expenses, needs and goals. In order to put together a workable budget for your post-divorce life, you will need accurate financial information, such as income and expenses. Sources of information may be prior tax returns, credit card statements, utility bills, mortgage documents, etc. The goal is to have an equal and equitable division of marital property according to your state's divorce laws.
7. Exercise
In addition to being a healthy activity for everyone, exercise is particularly important for people under stress. Whether you swim, run or lift weights, you may be able to get rid of pent-up negative feelings and in many cases burn unwanted calories. Many people do their best thinking while exercising and are able to come up with solutions to difficult situations and problems.
Divorce is not pleasant, regardless of the circumstances. It takes time, effort and hard work to restore your equilibrium and positively move on in your life.
Disclaimer
Securities and Advisory Services offered through Cadaret, Grant & Co., Inc., a Registered Investment Adviser and Member FINRA/SIPC. HMS Financial Group and Cadaret, Grant & Co., Inc. are separate entities.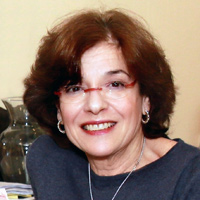 President, HMS Financial Group
Barbara Shapiro is the President of HMS Financial Group located in Dedham, Mass. She is a CFP®, Certified Divorce Financial Analyst and a Financial Transitionist®. She is also co-author of "He Said: She Said: A Practical Guide to Finance and Money During Divorce." Her firm specializes in comprehensive financial planning with a subspecialty in divorce that assists clients' transition from marriage to independence with peace of mind and confidence. Learn more at HMS-Financial.com.