Can a Divorced Couple Keep a Business Afloat?
Ending your marriage usually means ending your relationship with your spouse. But what if you're still business partners? Here's what you need to know about running a business with your ex.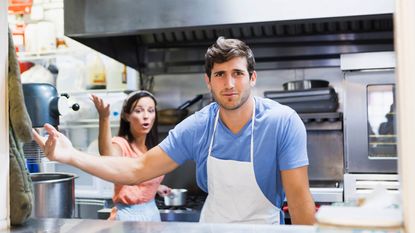 (Image credit: Getty Images)
There's something special about running a business with your spouse. When two people can work together to build a strong marriage and a strong company, it's a beautiful thing.
However, even the strongest couples can sometimes fall out of love. When those couples also co-run a company, it makes the split that much harder.
If you're getting a divorce from your business partner, it's natural to wonder whether it's even possible to keep your company afloat. Does the struggle of an ending marriage mean the end of your business, too? Not necessarily.
Subscribe to Kiplinger's Personal Finance
Be a smarter, better informed investor.
Save up to 74%
Sign up for Kiplinger's Free E-Newsletters
Profit and prosper with the best of expert advice on investing, taxes, retirement, personal finance and more - straight to your e-mail.
Profit and prosper with the best of expert advice - straight to your e-mail.
Is It Possible for Divorced Couples to Run a Business Together?
To make a long story short, the answer is "sometimes." Some couples can keep some businesses running, even after choosing to end their marriages.
A lot depends on the couple and the company. Some divorces are so bitter that neither person can stand to look at the other, but others are relatively amicable.
The question comes down to whether both partners are willing to keep working together. If either person can't remain professional, it's going to be challenging to keep a business running smoothly. Personal issues can quickly impact your company's success, especially if one partner sees it as a way to hurt the other.
Yet some couples find they work better together as professional partners and nothing more. These pairs discover they can react more professionally to common complications if they can go home at night and not sit across the dinner table from their co-worker.
You're the only person who can decide whether working with with your soon-to-be-ex-spouse is a good idea. Think about your own personality and theirs. Do they have a vindictive streak? Have you been deeply hurt by the divorce? Do either of you have a hard time keeping things professional as it is?
Also, consider the business itself. Is it large enough to keep you from having to interact all the time? Are you both equally invested in it, or is it primarily one person's responsibility?
If you come to the conclusion that you both care about the company and want to put in a good-faith effort to work together, then it may be worth a try.
Three Mistakes to Avoid When Running a Business with Your Ex
There are plenty of ways to accidentally destroy a company. To paraphrase a famous quote, all successful companies are alike, but each failed business fails in its own way.
But there are three major mistakes that former partners tend to make when running a business together. Here's what you shouldn't do if you want to keep your company afloat.
1. Don't Make Business Decisions with Your Emotions
Divorce is an emotional time, but it's difficult to put a company on "pause." If you want to keep working with your ex, the biggest mistake you can make is letting emotions creep into your professional thinking.
Professional decisions tainted by personal pain or vindictiveness can taint your entire enterprise. Honestly examine your motives. Is a decision informed by the best course of action for your business, or is informed by a desire to undermine or hurt your partner? Is a disagreement with your partner motivated by business interests first, or is it tinged with personal animus? Emotionally charged choices can harm your business. Cool down, and consider carefully.
2. Don't Try to Handle Everything Yourself
You're probably used to being able to run your business with systems that work for you and keep things running smoothly. However, during and immediately after your divorce, these systems probably won't be enough. If you keep trying to run the business like nothing has changed, you're going to run into problems.
The demands of the intense legal and emotional process of divorce are heavy. This may mean you may not have the same capacity for professional responsibilities you once handled solo. In my Silicon Valley-based practice, I've seen clients who are trying to run a startup and go through a divorce, and both processes can suffer without adequate support, on the business side, and on the personal side.
3. Don't Ignore Your Spouse's Professional Acumen
If your started a business with your partner before the divorce, there was likely a good reason: Your spouse likely has essential skills and knowledge that contribute to keeping things running. Divorce doesn't erase that. If you let enmity cause you to forget your partner's abilities, it may be to the detriment of your company.
Three Things to Do, No Matter What
These four strategies can help keep a business partnership running even after a marriage partnership has ended.
1. Put an Agreement on Paper
Every professional partnership should be covered by a written contract. It should cover responsibilities, which may be divided up differently after a divorce, reflect different or more precise pay divisions, and anything else that might come up in a dispute. If you already have a partnership agreement in place, a divorce may mean it's time to write a new one. In addition to having an attorney draft your divorce decree, it's advisable to get legal help drafting a new business partnership agreement with your ex.
2. Communicate
You'll need to communicate with your ex, your employees, and your customers. Be straightforward, but provide information on a need-to-know basis. Your employees need to understand how the company will operate going forward and how the divorce will affect their jobs. Customers might need to be reassured that the company will continue to provide the goods and services they need.
Communicating with your former spouse may be more difficult. Do your best to treat them like any other business partner. That means keeping discussions about your divorce to your off-time.
3. Get Professional Help
There's nothing wrong with getting help. You might benefit by promoting one of your employees and delegating more duties to them. It might be time to hire extra employees or contractors to handle tasks you're too busy or overwhelmed to accomplish. You may even work with consultants and coaches to practice a more professional relationship with your ex. And a good attorney will ensure that your stake in your company is protected during and after the divorce.
Running a business is never easy, and doing so with an ex-spouse adds extra complications. Still, it's possible to keep your company afloat if you get help and treat your spouse like the professional they are.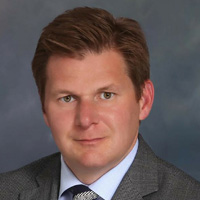 Founding and Managing Partner, Kaspar & Lugay
Kaspar & Lugay LLP was founded by Brent Kaspar, Esq. and Arvin Lugay, Esq. Mr. Kaspar is the managing partner. He is a member of both the California Bar and the California Board of Accountancy. Mr. Kaspar has a unique skillset as both an attorney and Certified Public Accountant, a rare and valuable combination for the firm's clients. He earned his JD from the University of Tulsa School of Law and his Bachelor of Science in Business Administration Accounting from Oklahoma State University.