10 Cheap Stocks to Buy for $10 or Less
If you're willing to take on the risk of owning cheap stocks, these 10 picks are all priced under $10.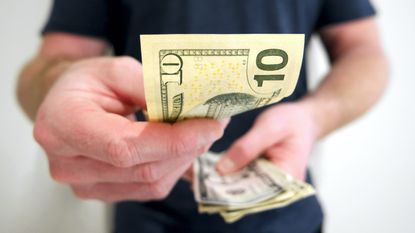 (Image credit: Getty Images)
First things first: Cheap stocks are not necessarily better stocks.
But with the S&P 500 Index down double digits so far in 2022, many investors have seen their portfolios decline in value. And one opportunity that comes from a less favorable environment on Wall Street is the presence of more cheap stocks.
Some investors choose to avoid stocks under $10 – and for good reason. These names are risky and volatile, and are often facing weak fundamentals. But others love cheap stocks for their affordability factor and their ability to reap big gains in a short period of time (though, this also means investors can suffer big losses in a hurry).
If you're one of those people looking to add some lower-priced investments to your portfolio, here are 10 cheap stocks under $10 to consider. The following picks all have something to offer: Some are stable low-priced stocks with healthy dividends, while others are tech companies with growth potential in a digital age. And some are simply bargains after recent declines.
But remember, cheap stocks move quickly, so if you decide to invest in them at all, do so in small amounts that you can afford to lose.
Data is as of Aug. 30. Dividend yields are calculated by annualizing the most recent payout and dividing by the share price. Stocks are listed in reverse order of dividend yield.
Contributing Writer, Kiplinger.com
Jeff Reeves has covered finance and capital markets since 2008, contributing to outlets including CNBC, the Fox Business Network, the Wall Street Journal digital network, USA Today, US News & World Report and CNN Money.