Stock Market Today: Encouraging Inflation Data Sparks Stunning Stock Rally
Signs that inflation might have peaked sparked a broad-based rally in stocks on Wednesday.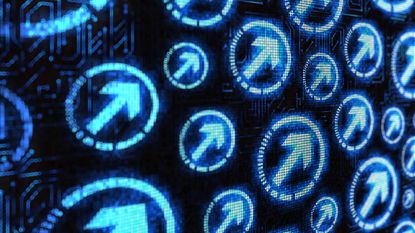 (Image credit: Getty Images)
The latest inflation data catapulted stocks higher out of the gate on Wednesday, with the major market indexes rallying hard into the close.
Ahead of this morning's opening bell, the Labor Department said its consumer price index (CPI) rose 8.5% year-over-year in July, down from June's reading of 9.1%. Core CPI, which excludes food and energy prices, increased 5.9% over the year-ago period. On a month-to-month basis, CPI was flat, while the core consumer price index was up 0.3%.
Both the headline inflation reading and the core one were lower than what economists were forecasting – sparking plenty of commentary from Wall Street's top minds on how this inflation reading will affect the Federal Reserve's upcoming policy decisions.
Subscribe to Kiplinger's Personal Finance
Be a smarter, better informed investor.
Save up to 74%
Sign up for Kiplinger's Free E-Newsletters
Profit and prosper with the best of expert advice on investing, taxes, retirement, personal finance and more - straight to your e-mail.
Profit and prosper with the best of expert advice - straight to your e-mail.
"Coming into today, headline CPI was expected to show some deceleration, mostly due to falling gasoline prices, but there was some concern that core inflation would continue to be problematic," says Michael Reinking, senior market strategist at the New York Stock Exchange. "All told the report was a positive step. In August, energy prices have continued to move lower and there are signs that food pricing could begin to ease, fueling hopes that this could be the first in a series of better inflation readings."
In the wake of today's CPI data, market expectations for the Fed to issue a 50 basis-point rate hike (a basis point is one-one hundredth of a percentage point) shot up to 62.5% from yesterday's reading of 32.0%, according to CME Group's FedWatch tool. Projections for a 75 basis-point hike, meanwhile, have plummeted.
"The market reacted favorably with the notion that inflation has likely peaked and the Fed may be able to moderate its pace of rate hikes," says Stephanie Lang, chief investment officer at investment advisor firm Homrich Berg. "The market quickly priced in 50 bps hike by the Fed in September being more likely than the 75 bps that was previously expected by the market." However, as Reinking reminds us, "a lot can change between now and then, as there is still another round of employment and inflation data ahead of that meeting."
Sign up for Kiplinger's FREE Investing Weekly e-letter for stock, ETF and mutual fund recommendations, and other investing advice.
"While we are encouraged by the report, we believe the Fed's job is far from over," Lang adds. "We believe they will continue on their trajectory to raise interest rates to a restrictive stance as inflation remains far from their 2% target."
Still, expectations for lower rate hikes and signs of easing inflation made for a broad-based rally on Wall Street, with the materials (+2.9%) and consumer discretionary (+2.9%) sectors outperforming. As for the major indexes, the Nasdaq Composite outpaced its peers with a 2.9% gain to 12,854, though the S&P 500 Index (+2.1% at 4,210) and the Dow Jones Industrial Average (+1.6% at 33,309) finished solidly higher.
Other news in the stock market today:
The small-cap Russell 2000 soared 3.0% to 1,969.
U.S. crude futures rose 1.6% to settle at $91.93 per barrel.
Gold futures edged up 0.1% to finish at $1,813.70 an ounce.
Bitcoin gained 2.6% to $23,670.03. (Bitcoin trades 24 hours a day; prices reported here are as of 4 p.m.)
Coinbase Global (COIN) jumped 7.4% after the cryptocurrency platform reported earnings. In its second quarter, COIN recorded a wider-than-expected net loss of $4.98 per share, while revenue of $803 million also missed the mark. The company said monthly transacting users fell to 9 million from 9.2 million in the March quarter. "COIN had no counterparty exposure to crypto insolvencies in 2Q (Celsius, Three Arrows Capital, LUNA/TERRA)," says BofA Securities analyst Jason Kupferberg (Buy). "COIN also has a history of no credit losses from financing activities, holds customer assets 1:1, and any lending activity of customer crypto is at the discretion of the customer, with 100%+ collateral required. We believe these stringent risk management practices will be a positive long-term differentiator for COIN."
Walt Disney (DIS) added 4.0% ahead of tonight's fiscal third-quarter earnings report. "With Netflix's stumbles, Disney+ is now the streaming standard bearer, and consequently, bellwether for the health of subscription streaming services and even broader consumer demand," says Domenic Venuto, chief operating officer of investment bank Progress Partners. "On its earnings, all eyes will be on net subscriber additions with expectations set in the 10 million range if it's tracking to meet Bob Chapek's guidance of 230 million to 260 million subscribers by 2024." DIS certainly delivered, saying it added 14.4 million Disney+ subscribers over the three-month period. The company also beat on the top and bottom lines and said it is raising prices on the streaming service in the U.S. DIS stock is up 5.8% after the bell.
Metaverse Stocks Poised for Major Growth
The Nasdaq's outperformance today highlights a trend we've seen in the stock market recently: new life for hard-hit growth stocks. Over the past month, the iShares Russell 1000 Growth ETF (IWF) is up 10.0% vs. a slimmer gain of 6.7% for the iShares Russell 1000 Value ETF (IWD).
Even so, many on Wall Street, including Robert Schein, chief investment officer of financial services company Blanke Schein Wealth Management, still prefer value stocks over growth, given an uncertain macro environment. But, "we believe growth will resume leadership sometime after the Federal Reserve slows its tightening efforts," Schein says.
Investors with a longer-term view may want to start sizing up opportunities in disruptive technologies like electric vehicles (EVs) and artificial intelligence (AI) that are expected to see serious growth down the road. There's also the metaverse, whose addressable market is expected to reach $13 trillion by the end of this decade, according to some estimates. Here, we take a look at nine metaverse stocks and one exchange-traded fund that are poised to profit substantially on this growing technology.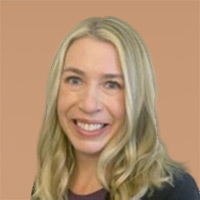 Contributing Editor, Kiplinger.com
With over a decade of experience writing about the stock market, Karee Venema is an investing editor and options expert at Kiplinger.com. She joined the publication in April 2021 after 10 years of working as an investing writer and columnist at Schaeffer's Investment Research. In her previous role, Karee focused primarily on options trading, as well as technical, fundamental and sentiment analysis.