JPMorgan Chase Kicks Off Q2 Earnings Season
Our preview of the upcoming week's earnings reports includes JPMorgan Chase (JPM), Delta Air Lines (DAL) and UnitedHealth Group (UNH).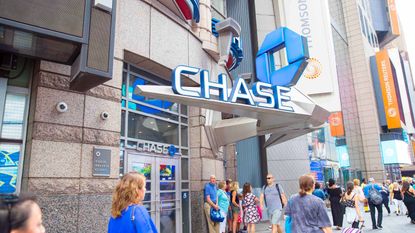 (Image credit: Getty Images)
Second-quarter earnings season kicks off this week with several large financial firms – including JPMorgan Chase (JPM, $114.67) – set to report. Other notable names on the earnings calendar include air carrier Delta Air Lines (DAL, $29.94) and insurance giant UnitedHealth Group (UNH, $524.45).
"For Q2 2022, the estimated earnings growth rate for the S&P 500 is 4.3%," says John Butters, senior earnings analyst for FactSet. "If 4.3% is the actual growth rate for the quarter, it will mark the lowest earnings growth rate reported by the index since Q4 2020 (4.0%)."
And this 4.3% estimate is down from the March 31 estimated earnings growth rate of 5.9%, with seven sectors expected to report lower second-quarter earnings than what was projected at the end of Q1. This is led by a 20.9% reduction in earnings expectations for consumer discretionary stocks, according to Butters. Energy stocks, on the other hand, saw a 42.2% increase in their earnings estimates.
Subscribe to Kiplinger's Personal Finance
Be a smarter, better informed investor.
Save up to 74%
Sign up for Kiplinger's Free E-Newsletters
Profit and prosper with the best of expert advice on investing, taxes, retirement, personal finance and more - straight to your e-mail.
Profit and prosper with the best of expert advice - straight to your e-mail.
"The energy sector will be watched closely throughout the reporting period," says Ross Bramwell, principal at investment advisory firm Homrich Berg. "As overall Q2 earnings estimates are in the mid-single-digits range, it is likely that without the energy sector overall earnings growth would be negative."
Bramwell adds that trends show negative earnings guidance is being issued by more S&P 500 companies for the second quarter and the full fiscal year compared to recent averages. "So it is quite possible that earnings estimates continue to move lower through the reporting period," he says.
JPMorgan Chase to Post Sharp Drop in Q2 Earnings
While quarterly results from energy firms will start to roll in later this month, this week's focus will be firmly on how financial firms fared in Q2.
"This year was supposed to benefit banks with economic recovery, but the Fed's rate rise regime to suppress inflation has hurt investor and borrower sentiment," says CFRA Research analyst Kenneth Leon.
The analyst doesn't expect big banks to post annual EPS growth, but believes some firms – including JPMorgan Chase, which will unveil its second-quarter results ahead of Thursday's open – will report an increase in revenue over the year-ago period.
Consensus estimates from Wall Street pros seem to agree with this outlook. Analysts, on average, expect JPM to report second-quarter earnings of $2.94 per share, down 22.2% on a year-over-year (YoY) basis. Revenue is projected to arrive at $32.0 billion (+6.7% YoY).
"Q2 2022 results are poised to benefit from rising rates, continued loan growth and modest credit losses," says Piper Sandler analyst Jeffery Harte, who has an Overweight (Buy) rating on JPM. But, "investors are more focused on a potentially looming recession." As such, he expects outlook commentary to "steal the show," with "credit (when and by how much could losses increase), the prospects for continued loan growth and the potential for investment banking activity levels to rebound" among the "primary areas of concern."
Delta Likely Saw Strong Demand in Q2
Delta Air Lines will unveil its second-quarter earnings report ahead of the July 13 open.
BofA Global Research analyst Andrew Didora (Buy) believes DAL's results will be at the lower end of guidance due to recent operational issues (which include rising fuel costs and pilot shortages).
But even with these issues, "U.S. airlines recently reported that their earnings recoveries have accelerated in Q2," says CFRA Research analyst Colin Scarola (Strong Buy).
Sign up for Kiplinger's FREE Investing Weekly e-letter for stock, ETF and mutual fund recommendations, and other investing advice.
"In the month of May, U.S. jet fuel prices averaged $3.90 per gallon, which was up 123% YoY and up 107% from the average 2019 price of $1.88," Scarola adds. "Nonetheless, U.S. airlines have seen their earnings prospects improve as a post-pandemic demand surge drives revenue growth that is more than offsetting the rapid rise in expenses."
For DAL's second quarter, analysts, on average, are calling for earnings per share of $1.64 – compared to last year's per-share loss of $1.07 – and revenue of $13.3 billion (+87% YoY; +6.4% over Q2 2019).
UnitedHealth Group Expected to Show Solid Growth in Q2
UnitedHealth Group is one of a handful of Dow Jones stocks trading in positive territory in 2022, with shares up more than 4% for the year-to-date.
Not surprisingly, Wall Street pros are upbeat toward the insurance stock. Of the 26 analysts following UNH that are tracked by S&P Global Market Intelligence, 15 say it's a Strong Buy and six call it a Buy. This compares to four Holds and just one Sell.
"We recommend buying UNH based on the stock's bullish trend … and portfolio tailwinds from a relatively strong Managed Care sub-industry," says Oppenheimer analyst Ari Wald (Buy).
As for UnitedHealth's second-quarter earnings report – due out ahead of Friday's open – the pros, on average, are anticipating earnings of $5.20 per share (+10.6% YoY) and revenue of $79.7 billion (+14.7% YoY).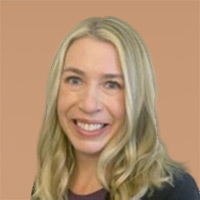 Contributing Editor, Kiplinger.com
With over a decade of experience writing about the stock market, Karee Venema is an investing editor and options expert at Kiplinger.com. She joined the publication in April 2021 after 10 years of working as an investing writer and columnist at Schaeffer's Investment Research. In her previous role, Karee focused primarily on options trading, as well as technical, fundamental and sentiment analysis.