Stock Market Today: Stocks Limp Into the Weekend
COVID worries, including a not-glowing reception to Johnson & Johnson vaccine, helped drag the major indices lower Friday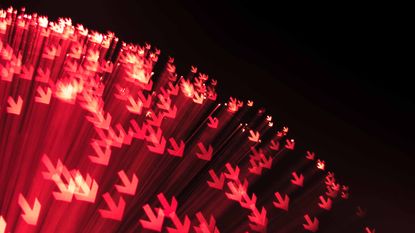 (Image credit: Getty Images)
The market swung back to sizable losses Friday as dazed investors digested ongoing COVID concerns, as well as the continuing saga in GameStop (GME, +67.9%) and its potential side effects on the market.
Johnson & Johnson (JNJ, -3.6%) said its single-dose COVID-19 vaccine is 66% effective against the virus, according to early Phase 3 trial data, but that it is less effective in test locations that are dealing with variant strains.
Meanwhile, traders inspired by the social app Reddit continued to pressure highly shorted stocks, which could be rattling the broader indices. LPL Financial chief market strategist Ryan Detrick says, "We do not believe they represent a sign of a broader market bubble or indicate a major correction is forthcoming ... [but] institutions covering shorts at sizable losses may be removing capital from some big-cap names."
Subscribe to Kiplinger's Personal Finance
Be a smarter, better informed investor.
Save up to 74%
Sign up for Kiplinger's Free E-Newsletters
Profit and prosper with the best of expert advice on investing, taxes, retirement, personal finance and more - straight to your e-mail.
Profit and prosper with the best of expert advice - straight to your e-mail.
Chevron (CVX, -4.3%) and Dow (DOW, -4.6%) were among some of Friday's biggest losers for the Dow Jones Industrial Average, which declined a full 2.0% to 29,982, putting it a similar percentage in the red for the year-to-date.
Other action in the stock market today:
The S&P 500 dropped by 1.9% to 3,714.
The Nasdaq Composite gained 0.5% to 13,337.
The Russell 2000 declined 1.6% to 2,073.
Gold futures snapped a seven-session losing streak, gaining 0.5% to $1,850.30 per ounce.
U.S. crude oil futures declined by 0.3% to settle at $52.20 per barrel.
Bitcoin prices, at $32,608 on Thursday, enjoyed a 3.1% bounce-back to $34,538. (Bitcoin trades 24 hours a day; prices reported here are as of 4 p.m. each trading day.)
What a Delayed Recovery Could Mean for Investors
It's no secret: COVID remains the largest known risk to the market's progress.
"Recovery will depend on the willingness of people to get on an airplane, stay in a hotel, and go out to dinner," writes Raymond James chief economist Scott Brown. "A quicker rollout of vaccines will get us there sooner, but there is also a risk that vaccines will be less effective against new strains of the virus. Booster shots may be needed."
The Federal Open Market Committee sounded a similar tone in its Jan. 27 policy statement, writing that "the path of the economy will depend significantly on the course of the virus, including progress on vaccinations."
That means certain anticipated trends for 2021 – the rotation into value stocks comes to mind – could be delayed. Optimists would take that as an extended opportunity to get into a number of rebound plays, including energy, financials and real estate.
You're also seeing a pause in a number of consumer discretionary plays that were popular as we entered the new year. Many of them will benefit from the eventual return to pre-pandemic habits – making them potentially attractive buys now, especially if the current dip deepens. Check out our list of the top 13 consumer discretionary stocks for the year ahead.
Disclaimer
Kyle Woodley was long Bitcoin as of this writing.
Kyle Woodley is the Editor-in-Chief of WealthUp, a site dedicated to improving the personal finances and financial literacy of people of all ages. He also writes the weekly The Weekend Tea newsletter, which covers both news and analysis about spending, saving, investing, the economy and more.
Kyle was previously the Senior Investing Editor for Kiplinger.com, and the Managing Editor for InvestorPlace.com before that. His work has appeared in several outlets, including Yahoo! Finance, MSN Money, Barchart, The Globe & Mail and the Nasdaq. He also has appeared as a guest on Fox Business Network and Money Radio, among other shows and podcasts, and he has been quoted in several outlets, including MarketWatch, Vice and Univision. He is a proud graduate of The Ohio State University, where he earned a BA in journalism.
You can check out his thoughts on the markets (and more) at @KyleWoodley.