Stock Market Today: Nasdaq Scratches Out Another Record Finish
The Nasdaq came out of a mixed day with yet another fresh high. More interesting were Friday's moves by IBM, Intel and GameStop.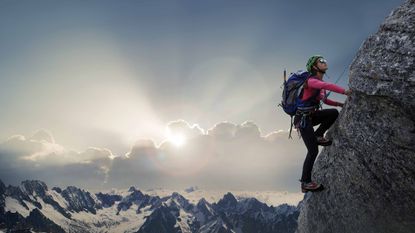 (Image credit: Getty Images)
A muted Friday for the broader stock market was much more interesting under the microscope.
The market received some good news in the form of readings from IHS Markit showing a decade-high level of manufacturing activity and expansion of services activity. That news was blunted by the nation's top infectious diseases expert, Dr. Anthony Fauci, who highlighted data showing that current COVID vaccines might not be as effective in curbing some mutated strains.
The Nasdaq Composite finished a modest 0.1% higher, good enough for a record close at 13,543. The Dow was clipped by 0.6% to 30,996, driven lower by International Business Machines (IBM, -9.9%), which reported disappointing quarterly revenues, and Intel (INTC, -9.3%), which popped yesterday after accidentally releasing its earnings before the closing bell, but yielded ground today.
Subscribe to Kiplinger's Personal Finance
Be a smarter, better informed investor.
Save up to 74%
Sign up for Kiplinger's Free E-Newsletters
Profit and prosper with the best of expert advice on investing, taxes, retirement, personal finance and more - straight to your e-mail.
Profit and prosper with the best of expert advice - straight to your e-mail.
Capturing much of Wall Street's attention, however, was GameStop (GME, +50.5%), which has rallied a wild 2,419% since April thanks to a mix of strong earnings, a transformative investor stake and the unraveling of bets against the stock. That helped the small-cap Russell 2000 violently rebound, with a 1.3% gain to a record 2,168.
Other action in the stock market today:
The S&P 500 slipped 0.3% to 3,841.
Gold futures dropped 0.6% to $1,855.70 per ounce.
U.S. crude oil futures settled at $52.42 per barrel, a 1.3% decline.
Bitcoin prices, at $31,902 on Thursday, rebounded 5.3% to $33,606. (Bitcoin trades 24 hours a day; prices reported here are as of 4 p.m. each trading day.)
The Pros' Picks for 2021
The view from 10,000 feet is awfully different from the view on the ground.
The analyst community's broad-stroke convictions about what will work in 2021 are fairly uniform. Value stocks will finally have their day in the sun, they say, even if COVID lingers longer than hoped. Value-priced sectors, then, are also the rage: Financial stocks should win out, goes the logic. So too should oil and gas names.
But when you zoom in to the single-stock level, you'll find that many of the pros' favorite stocks for the year aren't all found in those favored niches.
We've highlighted 21 stock picks that stand out because of their high concentration of recent bullish 12-month calls, and our list is a mishmash of just about everything the market has to offer – large-cap health insurers, mid-cap tech plays, tiny health innovators and everything in between. Check them out!
Kyle Woodley was long Bitcoin as of this writing.
Kyle Woodley is the Editor-in-Chief of Young and The Invested, a site dedicated to improving the personal finances and financial literacy of parents and children. He also writes the weekly The Weekend Tea newsletter, which covers both news and analysis about spending, saving, investing, the economy and more.
Kyle was previously the Senior Investing Editor for Kiplinger.com, and the Managing Editor for InvestorPlace.com before that. His work has appeared in several outlets, including Yahoo! Finance, MSN Money, Barchart, The Globe & Mail and the Nasdaq. He also has appeared as a guest on Fox Business Network and Money Radio, among other shows and podcasts, and he has been quoted in several outlets, including MarketWatch, Vice and Univision. He is a proud graduate of The Ohio State University, where he earned a BA in journalism.
You can check out his thoughts on the markets (and more) at @KyleWoodley.