Stock Market Today: Major Indices Reach New Peaks as Washington Simmers
Thursday's confirmation of Joe Biden as America's next president, as well as improving economic indicators, helped stocks regain their momentum from yesterday morning.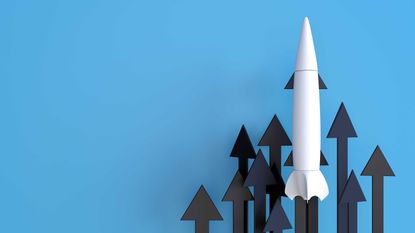 (Image credit: Getty Images)
A day after being shaken by an attack on the U.S. Capitol, American stock markets found their composure, and fresh highs, amid a little normalcy in Washington and some encouraging economic data.
Very early Thursday, Congress confirmed Democrat Joe Biden as the nation's 46th president, putting an end to any legal challenges. Initial jobless claims for last week declined for the third consecutive week, to 787,000.
"Altogether, the signal from this week's claims data is one of stabilization following prior loss of momentum," say Barclays' Michael Gapen and Pooja Sriram.
Subscribe to Kiplinger's Personal Finance
Be a smarter, better informed investor.
Save up to 74%
Sign up for Kiplinger's Free E-Newsletters
Profit and prosper with the best of Kiplinger's expert advice on investing, taxes, retirement, personal finance and more - straight to your e-mail.
Profit and prosper with the best of Kiplinger's expert advice - straight to your e-mail.
However, the firm's outlook for Friday's December jobs report is a payrolls decline of 50,000, which would mark the first drop in seven months.
"Our forecast incorporates a modest 10k decline in total government payrolls, given BEA estimates of a 3k decline in Census employment on the month and prior establishment surveys that suggest that declines in payroll employment at the state and local levels have eased somewhat in recent months," Barclays says. "This would imply a 40k decline in private payroll, where we suspect the bulk of the weakness would come from services employment."
Also Thursday, an Institute for Supply Management reading for December showed better-than-expected growth in services activity since November.
Massive days for Apple (AAPL (opens in new tab), +3.4%) and Microsoft (MSFT (opens in new tab), +2.9%) led each of the major blue-chip indices to new record highs, including the Dow Jones Industrial Average, which climbed 0.7% to 31,041.
Tesla (TSLA (opens in new tab), +7.9%) finished the day at a $773 billion market capitalization to surpass Facebook (FB (opens in new tab), +2.1%), and CEO Elon Musk surpassed Amazon.com's (AMZN (opens in new tab), +0.8%) Jeff Bezos as the world's richest man. That helped lift the S&P 500 1.5% to 3,803, and the Nasdaq Composite 2.6% to 13,067.
The small-cap Russell 2000 chimed in with its own 1.9% gain to a record 2,096.
Other action in the stock market today:
U.S. crude oil futures climbed for the third straight day, settling 0.4% higher to $50.83 per barrel.
Gold futures eked out a 0.3% gain to $1,913.60 per ounce.
Bitcoin prices, at roughly $36,000 yesterday, neared $39,000 on Thursday. (Bitcoin prices reported here are as of 4 p.m. each trading day.)
A Dirt-Cheap Way to Plan for 2021
Rightfully overlooked yesterday was the conundrum of the market's positive response to Georgia's election results.
After all, in November, investors seemed to cheer the possibility of Congressional gridlock. So why did they then celebrate yesterday the news of a unified Democratic government to come?
"In markets, there was only one relevant question for both elections," says Scott Knapp, chief market strategist at CUNA Mutual Group. "Will there be, in order of importance, more monetary and fiscal stimulus? The answer was a resounding yes after both elections, so the response was the same."
Investors trying to lock into positions for 2021 have myriad options at their disposal -- we've recently examined 21 high-potential stock picks (opens in new tab) for the year to come, as well as a basket of 21 ETFs (opens in new tab) that provide core, growth and defensive options alike.
But you can also build a gameplan for this year using a number of the ultra-low-cost products from low-cost pioneer Vanguard. We've compiled a list of 11 Vanguard mutual funds (opens in new tab) that appear tailor-made to tackle the new year's possibilities, but you could hold on to several of these options well past 2021 for long-term success. Check them out.
Kyle Woodley was long Bitcoin as of this writing.
Senior Investing Editor, Kiplinger.com
Kyle is senior investing editor for Kiplinger.com. As a writer and columnist, he also specializes in exchange-traded funds. He joined Kiplinger in September 2017 after spending six years at InvestorPlace.com, where he managed the editorial staff. His work has appeared in several outlets, including U.S. News & World Report and MSN Money, he has appeared as a guest on Fox Business Network and Money Radio, and he has been quoted in MarketWatch, Vice and Univision, among other outlets. He is a proud graduate of The Ohio State University, where he earned a BA in journalism.