What Klaviyo, Instacart and Arm Earnings Mean for the IPO Market?
The most highly anticipated tech IPOs have struggled following their red-hot starts. What does that mean for the IPO market going forward?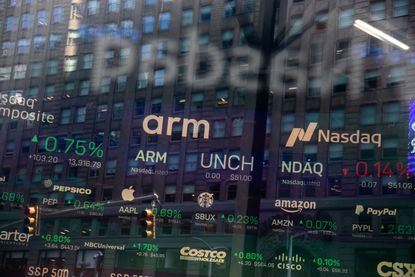 (Image credit: Michael Nagle/Bloomberg via Getty Images)
The market for initial public offerings (IPO) is heating up after being ice-cold for a lengthy stretch. According to Renaissance Capital, the 30 IPOs that launched in the third quarter of 2023 raised a collective $7.8 billion – more than the entire amount raised in all of 2022.
The vast majority of these funds (63%) were brought in by Softbank-backed chipmaker Arm Holdings (ARM), which raised $4.9 billion in its highly anticipated IPO. Not only did this make the ARM IPO the biggest tech offering since 2019, but it also made it one of the biggest IPOs in U.S. history.
But Arm wasn't the only big name to go public in the third quarter. Investors were also excited about the IPOs of grocery delivery firm Maplebear (CART), which does business as Instacart, and marketing software company Klaviyo (KVYO). These two companies held their offerings shortly after Arm.
Subscribe to Kiplinger's Personal Finance
Be a smarter, better informed investor.
Save up to 74%
Sign up for Kiplinger's Free E-Newsletters
Profit and prosper with the best of expert advice on investing, taxes, retirement, personal finance and more - straight to your e-mail.
Profit and prosper with the best of expert advice - straight to your e-mail.
These stocks had solid starts on the price charts in the immediate aftermath of their IPOs, but all three have lost ground in the weeks following. And the share-price struggles have only been exacerbated by each companies' respective earnings reports.
IPO earnings met with bearish reaction from investors
Klaviyo was the first to step up to the plate when it reported its third-quarter results on November 7. The company said it finished the three-month period ended September 30 with 135,000 customers, up nearly 24% year-over-year. And the number of those customers that generate more than $50,000 in annual recurring revenue rose 89%. KVYO also reported higher-than-expected revenue of $175.8 million and forecast fourth-quarter revenue that was above analysts' estimates.
Still, the stock plunged 12.5% the day after reporting, and it is now trading around $25 – well below its $30 per-share IPO price.
It's a similar story for Arm and Instacart, with both stocks tumbling after their respective results. Arm, for instance, closed down 5.2% on November 9, as the company's lighter-than-expected fiscal first-quarter forecast offset 28% year-over-year top-line growth in its fiscal second quarter and earnings that more than doubled from the year prior.
And despite Instacart disclosing third-quarter revenue that was up 14% year-over-year to $764 million – more than analysts were expecting – shares of CART slumped 10.1% on November 9. Commentary from CEO Fidji Simo likely weighed on the stock, as he said lower consumer spending, inflation and interest rates could "continue to dampen our current and near-term growth."
Arm stock is hovering just above its IPO price of $50, while CART is now trading below its $30 per-share IPO price.
Analysts remain bullish on KVYO, ARM and CART stocks
Despite the negative reactions to earnings and disappointing post-IPO performances, analysts remain overwhelmingly upbeat toward all three stocks, with each maintaining a consensus Buy recommendation according to S&P Global Market Intelligence.
Speaking for the Klaviyo bulls is Mizuho Securities analyst Siti Panigrahi (Buy), who says the company "offers an attractive longer-term story as the business shifts to a broader digital relationship platform, expands up-market, and gains traction internationally." Additionally, with shares trading close to their IPO price, "we believe Klaviyo currently offers an attractive entry point," Panigrahi adds.
As for Arm, BofA Securities analyst Vivek Arya admits the results were "lumpy," but reiterated a Buy rating on the semiconductor stock on expectations that core royalty revenue is "on the cusp of re-accelaration" and amid "more confident" smartphone outlooks from top customers Qualcomm (QCOM) and MediaTek.
Meanwhile, Stifel analyst Mark Kelley (Buy) thinks Instacart's earnings show the company "is on the right path with solid execution in its first quarter." This is due in part to solid trends in advertising and its Instacart+ membership option.
How does the IPO market look going forward?
The pickup in IPO activity in the third quarter "offers some hope for a rebound in 2024 capital markets activity," writes Nathan Stovall, director of the financial institutions research team for S&P Global Market Intelligence. However, higher interest rates "could limit risk appetite," Stovall adds.
Add market volatility, a potential recession and unknown "macro consequences of various wars" to the list of worries that are keeping most institutional money managers "skittish and unwilling to dive headlong into the IPO pool," says Joe Endoso, president of Linqto, a private equity platform.
The dismal performance of Klaviyo, Arm and Instacart is evidence that the IPO market recovery still has a ways to go, Endoso says. "And that these IPOs were specifically structured to manage price – they involved low floats, cornerstone investors, etc. – makes their malperformance all the more stark."
Still, there have been 28 IPO filings so far in the fourth quarter, according to Renaissance Capital, just three fewer than all of Q4 2022, indicating the market is rebounding, albeit at a snail's pace.
Related content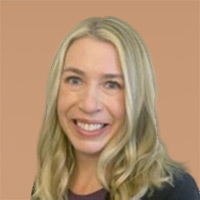 Contributing Editor, Kiplinger.com
With over a decade of experience writing about the stock market, Karee Venema is an investing editor and options expert at Kiplinger.com. She joined the publication in April 2021 after 10 years of working as an investing writer and columnist at Schaeffer's Investment Research. In her previous role, Karee focused primarily on options trading, as well as technical, fundamental and sentiment analysis.