NFTs: What Are They, And How Do They Work?
The NFT market is growing at an exponential rate. But what exactly is an NFT? Here we take a closer look at one of the investing world's emerging fancies.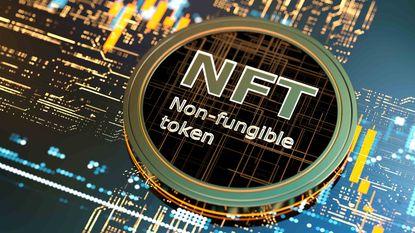 (Image credit: Getty Images)
The market for NFTs, or non-fungible tokens, is rising fast.
Research firms L'Atelier BNP Paribas and NonFungible.com found that NFTs were a $250 million market in 2020, with investments up 299% year-over-year.
And in March, the cryptocurrency blockchain marketplaces on which you can buy and sell NFTs grew exponentially to $1 billion in sales, according to CryptoSlam, a non-fungible token collectibles data aggregator that counts Mark Cuban as an investor.
Subscribe to Kiplinger's Personal Finance
Be a smarter, better informed investor.
Save up to 74%
Sign up for Kiplinger's Free E-Newsletters
Profit and prosper with the best of expert advice on investing, taxes, retirement, personal finance and more - straight to your e-mail.
Profit and prosper with the best of expert advice - straight to your e-mail.
Investors are curious about NFTs and want to see for themselves what they are all about. As a result, NFTs have become an exceedingly popular blockchain technology and are growing in popularity.
Even Tom Brady is launching an NFT.
In April, CNN reported Brady will serve as co-chair on the new NFT platform, Autograph, which will sell digital sports media, including NFTs from the seven-time Super Bowl champion himself.
The Tampa Bay Buccaneers quarterback is just the latest in a growing number of high-profile celebrities, including Tesla (TSLA) and SpaceX CEO Elon Musk and pop singer and songwriter Boy George, to get in on the NFT craze.
But what is an NFT exactly, and what does it do? Read on as we help get you up to speed.
What Is an NFT?
Non-fungible tokens are unique, identifiable digital assets whose exchange between the creator and the buyer, via the financial transaction of a cryptocurrency such as ethereum, is logged for anyone to view.
NFTs aren't just the asset itself – the GIF, JPG, MP3, etc. – but also a digital certificate of authenticity for an increasing number of collectibles ranging from art and music to trading cards.
"NFTs are a signature or an autograph ... and what you're buying is the authenticity of the assets," says Dave Nadig, Director of Research at ETF Trends.
When you buy an NFT, you are buying a verifiable digital token that represents your ownership of the asset on that blockchain. Almost any digital image can be bought and used as an NFT.
The "non-fungible" part of the name means they are not mutually interchangeable and cannot be replaced or exchanged with one another. No two NFTs are alike. That sets them apart from fungible "tokens" such as cryptocurrency (and even traditional currency) that can be exchanged for one another.
How Do NFTs Work?
The majority of NFTs reside on the Ethereum cryptocurrency's blockchain. Similar to Bitcoin, Ethereum's blockchain creates permanent digital records of all transactions using that cryptocurrency. And it also creates an irrefutable ledger of NFT transactions.
The creator of the NFT retains the copyright for it, as well as the right to duplicate it as many times as they want. The creator may produce multiple copies of the original – and if the buyer of the NFT wants to make copies, they need to get permission from the creator – and each is considered a unique NFT.
Similar to physical collectibles, replications will not be as valuable as the original, and supply and demand will impact how much the NFT is worth.
And in some cases, the creator will receive royalties each time an NFT is sold, though there is currently not a universal system in place. For instance, holders of EulerBeats Originals – an NFT audio-visual platform – get a set 8% of the print price of each copy sold of their original token.
On digital asset marketplace Rarible, meanwhile, creators can determine how much in royalties they will receive each time their NFT is copied and sold on the secondary market.
Can NFTs Be Taxed?
NFTs are considered "collectibles." And collectibles – which can include art, cards and rare items – are labeled alternative investments by the IRS.
If sold at a gain, NFTs are subject to the long-term capital gains tax rate for collectibles, which is 28%. The Taxpayer Relief Act of 1997 lowered the maximum capital gains rate on proceeds from the sale of most assets to 20%, but left the maximum rate of 28% on gains from the sale of collectibles.
What Are NFTs Worth?
Some investment analysts believe a signed NFT that holds a patent, copyright or is unique can generate value as an investment tool.
"In my mind, these are psychological assets like any other collectible," says Nadig. "These are collectibles, and the value is determined by what someone is willing to pay."
NFTs themselves have no value, but instead assign value to an underlying asset. So whatever the underlying asset that the NFT validates can change in value with changes in consumer's tastes, says Kim Caughey Forrest, Chief Investment Officer of Bokeh Capital Partners.
And while you can buy some NFTs for as cheap as a buck, the ceiling for NFTs' value is quite high.
In March, for instance, digital artist Beeple sold an NFT through Christie's for $69.3 million including fees – a record for a digital-only piece of artwork. A handful of other NFTs have sold for seven digits.
"[NFTs] are luxury items," Forrest says, "and the value of luxury items are in the eye of the beholder."
But also driving NFTs' rising prices has been simple "FOMO," or fear of missing out.
"People are asking themselves, is this the next Bitcoin?" says Forrest, who adds that "Right now, I don't think anybody should invest in NFTs. It's too new."
Nadig says he's "bullish" on the technology. "However, I am not bullish on people spending tens-of-thousands of dollars on memes," he says. "That's not investing in securities ... but collectibles."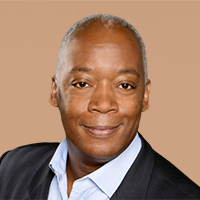 Contributing Writer, Kiplinger.com
Riccardo is an award-winning business journalist who has covered Fortune 500 companies for news organizations across the United States.