Dogecoin's a Joke. Don't Make Yourself the Punchline.
Dogecoin, the cryptocurrency that literally began as a joke, has shushed some doubters with a meteoric rise. But the bears could have the last laugh.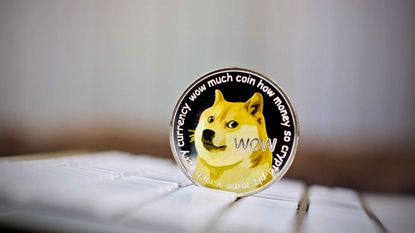 (Image credit: Getty Images)
Good artists copy, great artists steal. The pithy observation often attached to Picasso appears to apply not only to the art world, but to cryptocurrency as well.
Back in 2013, the creators of Dogecoin never intended the virtual currency to serve as anything more than a comedic parody of Bitcoin. They certainly never envisioned it as an investment that stores any appreciable value or represents a material holding in someone's diversified portfolio.
In fact, they first positioned the altcoin, or non-Bitcoin cryptocurrency, as a joke – not an actual investment to hold in your portfolio.
Subscribe to Kiplinger's Personal Finance
Be a smarter, better informed investor.
Save up to 74%
Sign up for Kiplinger's Free E-Newsletters
Profit and prosper with the best of expert advice on investing, taxes, retirement, personal finance and more - straight to your e-mail.
Profit and prosper with the best of expert advice - straight to your e-mail.
Remember that.
Because when you fast-forward to 2021, you'd be hard-pressed to see that was the intent. Rocketing northward of 50 cents per Dogecoin recently, up from roughly half a cent at the year's beginning, the altcoin is now up by more than 10,500% so far this year. As a result, it holds a total market capitalization of more than $65 billion and makes the virtual currency anything but "a joke" – at least in the eyes of those buying it in droves.
Dogecoin now garners considerable retail investor attention, following in the footsteps of other financial fashion fads presenting themselves in 2021, such as GameStop (GME), SPACs or non-fungible tokens (NFTs).
But many of the investments have delivered flash-in-the-pan returns that are now finding more losers than winners. And similar to those other headline-grabbing investments, many people likely will be left holding the bag on Dogecoin.
Why? Let's dig in.
What Is Dogecoin?
Dogecoin is a cryptocurrency, or digital representation of money, that operates on a peer-to-peer transaction network called the blockchain. These trades get logged in a virtual decentralized ledger by people verifying them through "mining" (or "digging," in the case of Dogecoin – the token's creators said dogs don't "mine") and receiving a nominal amount of the virtual currency in return.
The coin's founders designed it as a satirical take on Bitcoin, though without the virtue signaling many have come to see Bitcoin representing. Instead, Dogecoin's founders saw no real purpose for the coin beyond generating laughs.
While Dogecoin accomplishes many of the same functions of other virtual and fiat currencies, tasks like facilitating commerce, storing value and acting as a unit of account, it doesn't do anything unique to explain its meteoric rise. Rather, it's just like the virtual currencies before it, but with investors' standards lower, bidding up the price for you to believe it's real.
But make no mistake: Just like the hot air that's leaving (or already left) these other "meme" investments made famous by 2021, so too will Dogecoin deflate.
How Did Dogecoin Get Here?
Dogecoin's journey requires suspended disbelief. Most saw it as a joke relegated to social media banter or, at best, a caricature mocking the entire emergence of cryptocurrencies.
What's been driving its recent rise to a market valuation greater than several publicly traded companies in the Fortune 500 has in large part come from three contributing factors:
Individual investors using Robinhood and other free stock trading apps to place commission-free trades in and out of the currency.
A third wave of stimulus checks that has fueled the market's epic rise over the last year
Retail investors taking to social media sites like Reddit and Twitter to source investment ideas
To demonstrate the sheer silliness that can impact this coin, those trumpeting the virtual currency aimed to pump the value to as high as $1 per Dogecoin on April 20. The date, colloquially known as "4/20," is effectively an unofficial holiday celebrating marijuana. While this effort failed, it shows the susceptibility of this coin's price to be influenced by more than market fundamentals.
Events like this don't necessarily hold true only for Dogecoin, of course.
Tesla CEO Elon Musk has given the currency significant credence with a series of goofy tweets throughout the year, for instance. But then, he and other influencers routinely promote investments on social media and in the news. In fact, over the past year or so, Musk has accidentally moved multiple stocks that have tickers similar to the names of the non-publicly traded companies he was actually talking about.
That an asset can be moved by hype doesn't automatically make it a bad investment.
However, Dogecoin's remarkable rally can only truly be tied to this hype. The currency doesn't provide a unique, moat-laden investment rationale to justify this valuation. It also fails to serve a market need not met by the other major cryptos in circulation.
Bitcoin started the crypto revolution and continues to offer value from its first-mover advantage and its relative scarcity. Ethereum powers the DeFi, or Decentralized Finance, network removing the need for many existing financial institutions. Ripple, or XRP, uses a different authenticity verification technique than Bitcoin, called "proof-of-stake" as opposed to "proof-of-work" employed in traditional crypto mining.
Dogecoin does none of this. And it adds no driving reason behind its incredible rise to date.
The moral of this Dogecoin story is that the market price has moved not due to fundamental values nor being a differentiated asset. Instead, it has moved largely thanks to social media pumpers and media bodies.
That has made for a fantastic ride (and plenty of bragging rights) for early speculators. But it doesn't make for a sustainable investment strategy.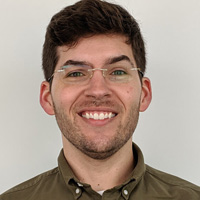 Contributing Writer, Kiplinger.com
Riley Adams is a licensed CPA who works at Google as a Senior Financial Analyst overseeing advertising incentive programs for the company's largest advertising partners and agencies. Previously, he worked as a utility regulatory strategy analyst at Entergy Corporation for six years in New Orleans.